Skin care is an avenue of self care that has an important link with a person's self confidence. However, understanding which aesthetic treatment is right for your face and body requires expert advice.
With the right aesthetic treatment for your face and your body, you can improve your image and enhance your outer and inner glow!
Vancouver Laser and Skin Care Centre understands the link between skin care and self care. Credited as being Vancouver's largest aesthetic clinic and the largest Botox® clinic in Canada, they have been the top innovator in cosmetic solutions in B.C since introducing the first laser hair reduction machine to the city in 1996.
Vancouver Laser offers over 40 innovative non-surgical treatments for face, body, and hair, including premium cosmetic services to address a range of conditions such as wrinkles, acne scarring, uneven skin tone, volume loss, pigmentation, stubborn fat, unwanted hair, and hair loss.
Vancouver Laser's team of certified aesthetic technicians and experts are committed to helping patients reach their skincare goals and achieve that natural looking glow (with lasting results) through personalized treatment plans tailored to each client.
Vancouver Laser's practice at the Fairmont Medical Building on West Broadway spans over 12,000 sq. ft., with 21 treatment rooms and amenities such as complimentary childminding services at their Kid's Centre, to ensure peace of mind to all the parents visiting the clinic.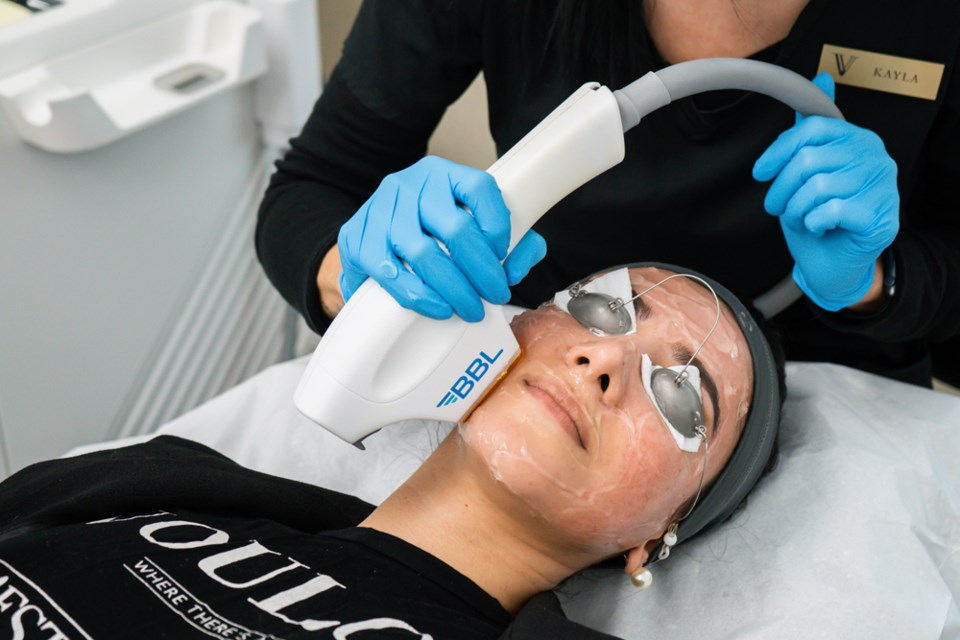 Curious to know what non-invasive cosmetic treatments will best address your aesthetic needs? From body contouring to facing tightening and everything else in-between, here are some of Vancouver Laser's most popular non-surgical treatments for the face and body:
PicoWay®
PicoWay® is one of the world's most trusted non-surgical "face lift" and body tightening solutions. This picosecond laser treatment addresses the visible signs of aging by delivering photoacoustic energy to address pigmentation, acne scars, fine lines, wrinkles, tattoo removals, and more by tightening the skin while generating new collagen. Vancouver Laser is the only authorized training centre for PicoWay® in North America, so you can trust that you'll be in good hands.
CoolSculpting®
CoolSculpting® is an advanced body contouring procedure that's an ideal alternative to liposuction. Vancouver Laser, being the #1 provider of CoolSculpting in Western Canada, offers this non-surgical fat reduction treatment by using a precisely controlled cooling process known as Cryolipolysis® to freeze unwanted fat deposits on the body to sculpt and define your figure.
Ultherapy®
Ultherapy® is a non-invasive skin tightening procedure that helps lift and tighten the face and neck with the use of focused ultrasound technology. As the #1 Ultherapy® provider in North America and the exclusive clinical training centre for this procedure in Canada, Vancouver Laser is the expert in this innovative treatment.
Laser Hair Removal
The Soprano 'in motion' method of Laser Hair Removal cools the skin during the treatment for longer periods of time in order to minimize pain. Since first bringing the treatment to Vancouver in 1996, it's no wonder that Vancouver Laser has become the go to spot for safe and effective laser hair removal that also leaves your skin feeling silky smooth.
BBL
BroadBand Light (or BBL™) is a form of intense pulsed light (IPL) therapy that reduces pigmentation and brightens the skin. This treatment can address the 'browns' (age spots, sun damage, and freckles), the 'reds' (rosacea and broken capillaries), an uneven tone, and a dull complexion to leave you looking 'forever young'.
Injectables
Injectables can help to restore your skin by diminishing wrinkles and fine lines, plumping your lips, and enhancing your cheek bones. Vancouver Laser specializes in treatments such as Botox® injections, Dermal fillers, and Dysport®.
Be the first to hear about Vancouver Laser's biggest one-day promo event of the year (dropping in November) when you subscribe to their newsletter at vancouverlaser.com. Plus, you'll receive 10% off your first visit and be the first to know about Vancouver Laser's exclusive promos, new locations, new treatments, and more.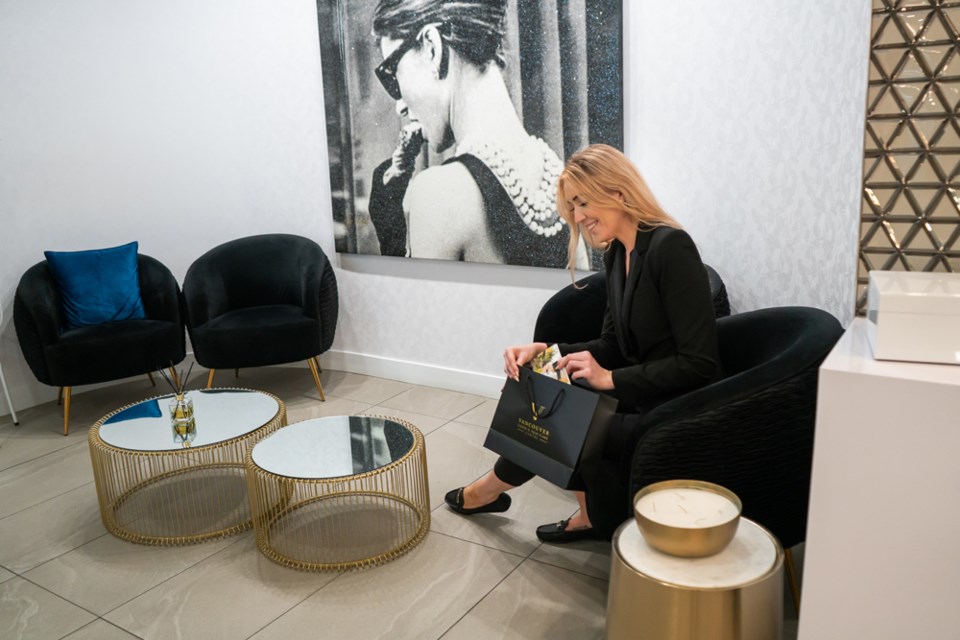 We've partnered with Vancouver Laser & Skin Care Centre to give one lucky winner a $1000 gift card!
You can enter via the contest entry form below. For additional chances to win, visit Vancouver Laser & Skin Care Centre at their website for 10 bonus entries, and visit their Facebook and Instagram for another 25 bonus entries each.
This contest is open to British Columbia residents and closes on November 4, 2022. The contest winner will be contacted via email on this date.