Film buffs and deep sea explorers won't want to miss the launch of a travelling exhibition that's making its debut in Vancouver this summer!
Originally produced by the Australian National Maritime Museum in association with the Avatar Alliance Foundation, James Cameron: CHALLENGING THE DEEP, supported by Coca-Cola Canada, is a feature exhibition with acclaimed Canadian filmmaker James Cameron (of Titanic and Avatar fame) at the helm.
Opening at Science World on June 23, the immersive experience offers a deep dive into Cameron's achievements in deep ocean science, technology and exploration. As visitors explore the exhibition, they will discover how the underwater recording, lighting, communication and diving technologies pioneered by Cameron impacted the practices of both filmmaking and ocean exploration.
Using a number of interactive elements and hands-on activities, CHALLENGING THE DEEP will make you feel as if you are joining Cameron on his underwater adventures into the depths of the ocean.
The exhibition recreates deep-sea environments using cinema-scale projection, allowing visitors to watch as Cameron makes his record-breaking dives to the bottom of the ocean in the DEEPSEA CHALLENGER – the submersible vessel he designed and built in Sydney, Australia — as well as get a chilling up-close look at the shipwreck of the RMS Titanic.
The equipment and technology used in Cameron's deep ocean expeditions, such as the specially-engineered diving helmet from The Abyss, will also be on display. Visitors can discover the replica pilot sphere from the DEEPSEA CHALLENGER, along with artifacts from the shipwrecks of the RMS Titanic and the German battleship Bismarck, throughout the exhibition.
CHALLENGING THE DEEP also includes original film props and costumes from throughout Cameron's filmography, including the iconic Heart of the Ocean diamond necklace featured in Titanic, and various specimens from Cameron's personal collection.
James Cameon: CHALLENGING THE DEEP opens at Science World on June 23, 2023 and will run throughout the year until January 1, 2024. Book your tickets now at tickets.scienceworld.ca.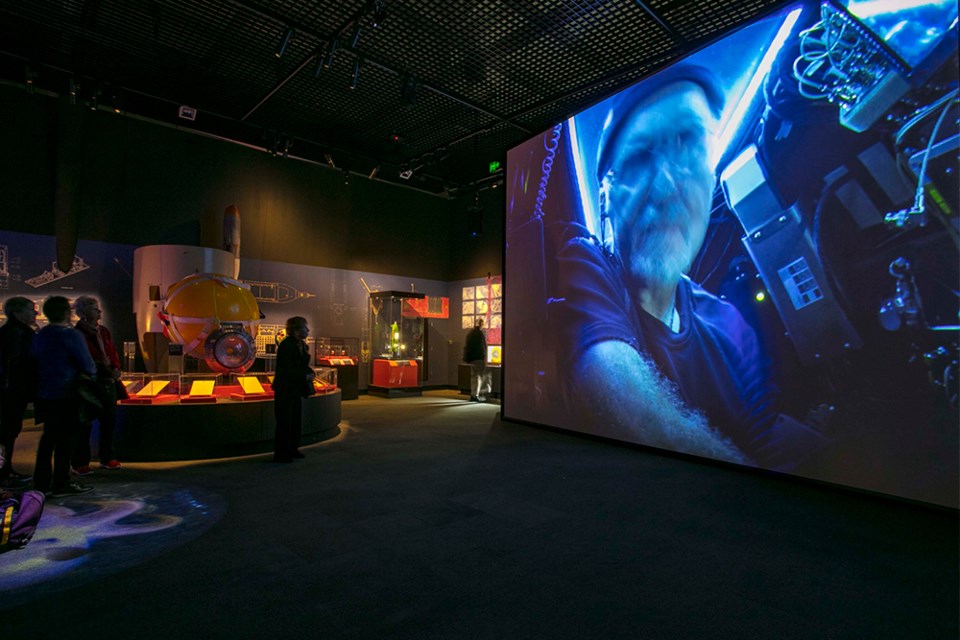 We've partnered with Science World to give two lucky winners a 1 Year Family Membership to Science World!
The Grand Prize includes a 1 Year Family Membership (valued at $242) for a maximum of 2 adults and their children (between the ages of 3 to 18), or 2 grandparents and their grandchildren (to a maximum of 4 children). A total of two 1 Year Family Membership prizes will be awarded (for a cumulative grand prize total of $484).
With an annual membership, your whole family can explore the science centre all year long and ignite your curiosity for science innovation and natural world exploration through Science World's family-friendly STEAM programming.
You can enter via the contest entry form below. For additional chances to win, visit Science World at their website for 10 bonus entries, and visit their Facebook and Instagram for another 25 bonus entries each.
This contest is open to British Columbia residents and closes on June 26, 2023, at 9 a.m. PST. The contest winners will be contacted via email on this date.