For those who appreciate a fine glass of B.C. wine, visiting the vineyards of B.C.'s wine regions is a must-do during the summer months.
But did you know that you can save yourself the long drives and get a taste of B.C. wine country right here in Metro Vancouver?
Found just 40 minutes from downtown Vancouver, Richmond's Country Vines Winery produces some of the best handcrafted small lot wines in the Lower Mainland, made with grapes that are grown right on the estate, along with those sourced from the Okanagan.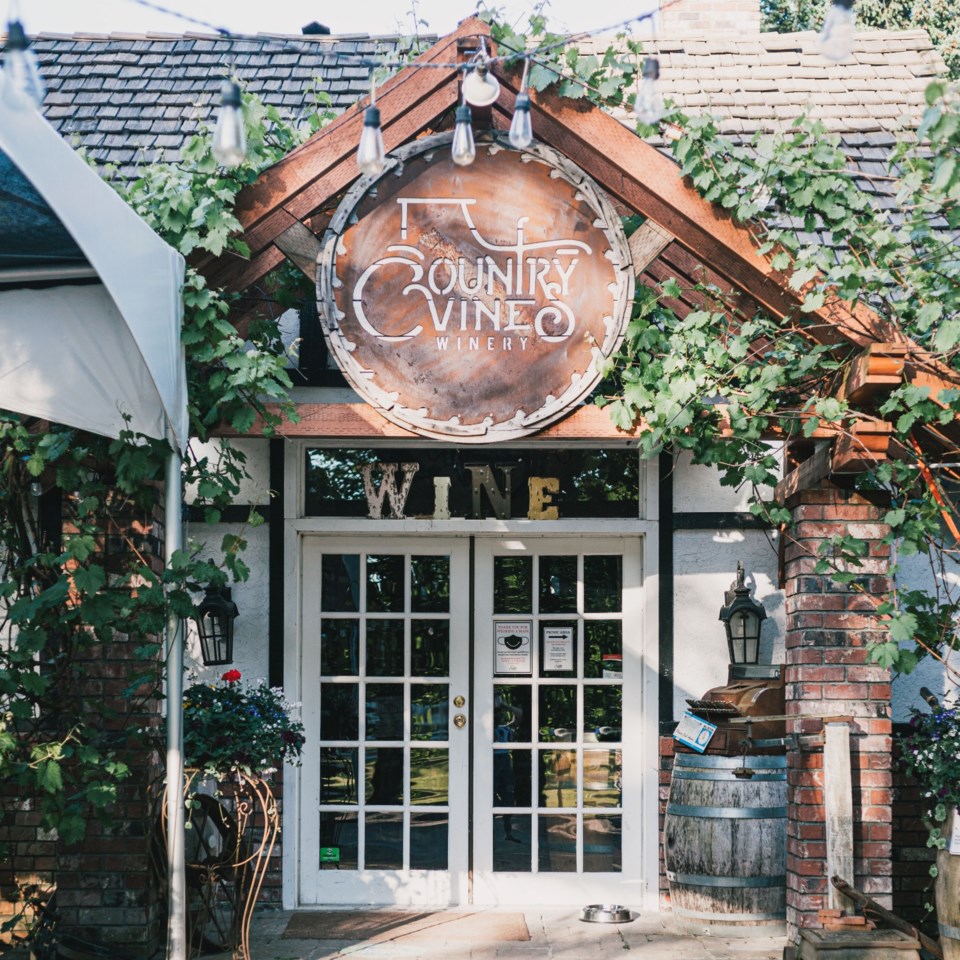 Located just off of Steveston Highway, this family-owned and operated winery is run by the Hoglers, who have been farming in Richmond for over 60 years and continue to oversee 300 acres of mixed crops.
Country Vines' estate-produced varietals are located on the uncultivated 'back forty' area of the farm. They specialize in cool season white wines, with a focus on Pinot Gris, Schonburger, and Perle de Csaba, identified by clever names such as Sippin' Pretty, Suzie Q, and Yee Haw.
The winery also produces red wines and field blends with fruit sourced from the vineyards of the Okanagan, such as the award-winning reds Hot Pursuit 2016 and Cab Sauv Reserve 2016, and the Shameless Sparkling 2015 rosé, which is a blend of Estate and Okanagan grapes.
Wines to take home are sold directly to the community at the roadside farmers' market, Richmond Country Farms.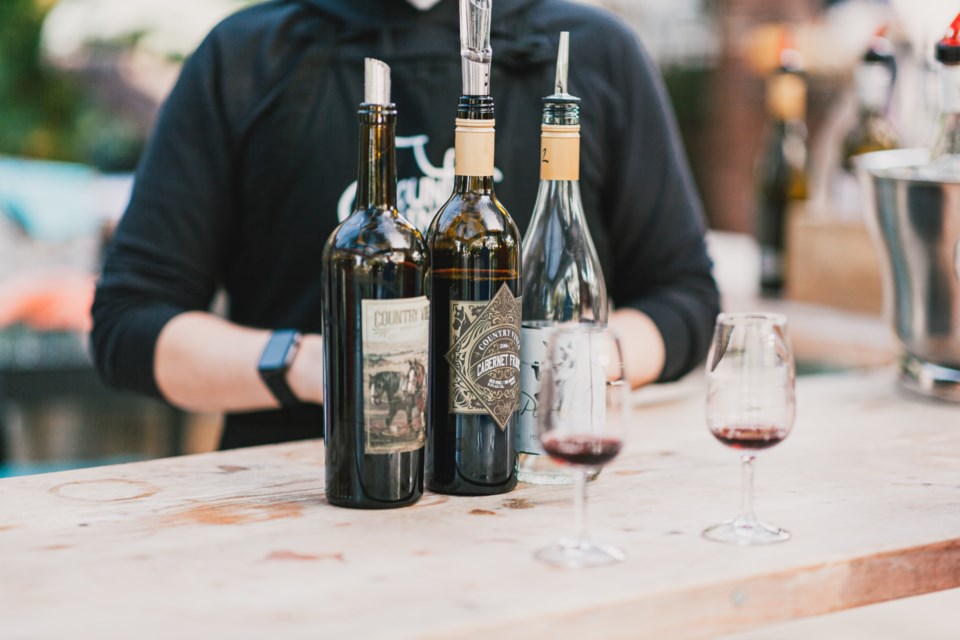 Just east of the market, Country Vines Winery offers a unique tasting experience in their tasting room and patio.
Run on a 'first come, first serve' basis, guests can get cozy in the lounge, or enjoy a bottle of local vino in the picnic area with a charcuterie box from PICNIC or brought from home. It makes for the perfect day trip with your best friends or a romantic date night with your partner.
This summer, Country Vines Winery will be hosting a series of wine-centric events, including:
Walking Tours — Enjoy an hour-long guided walk through the farm and the 10-acre vineyard. Visitors will get to enjoy an estate wine tasting in the vineyard and photo opportunities in the vines.
Monday Night Yoga — Unwind with an calm evening of yoga poses and sips of wine in the Country Vines Winery vineyard.
Live Music Weekends — On weekends all summer long, can sit on Country Vines' patio lounge, enjoy a glass of wine, and listen to live acoustic sets from local artists such as Clementyne, Dave Paterson, Adrienne Robles, Angie Faith, Nikita Afonso, and David Martone.
Country Vines Winery is located at 13060 Steveston Hwy. The tasting room is open Monday to Thursday from 12 p.m. to 7 p.m. and Friday to Sunday from 12 p.m. to 8 p.m. Go to countryvines.ca for more information.