Calling all mountain bikers and mountain bike enthusiasts! It's time to get revved up, because Crankworx is returning to Whistler after a two-year hiatus!
Proudly brought to you by SRAM and Maxxis, Crankworx Whistler will take over B.C.'s top mountain resort destination at the Whistler Mountain Bike Park from August 5 to 14.
During the 10-day celebration, the world's largest bike park will become the global epicenter of the mountain biking sport, as Crankworx Whistler hosts the best mountain bike athletes from around the globe as they compete in elite-level competitions, such as the EWS Whistler multi-stage race and the Canadian Open DH.
Nowhere else will you find this caliber and collection of mountain bike athletes together in one place. Along with athletes, the annual festival brings together the who's who of the mountain bike industry, fans, and spectators for the world's ultimate celebration of mountain biking.
At the last Crankworx Whistler in 2019, there were over 300,000 total spectators in attendance and more than 1300 pro athletes competing, and this year's 19th edition is expected to draw in even more of a crowd.
"It's been a wild ride, but we're coming home," says Darren Kinnaird, Managing Director of Crankworx. "Crankworx Whistler is our biggest festival of the year, and it's an event that brings riders from all over the world together to celebrate all that is mountain biking. We can't wait to welcome the athletes, media, fans, and industry back once again. It's going to be one heck of a reunion."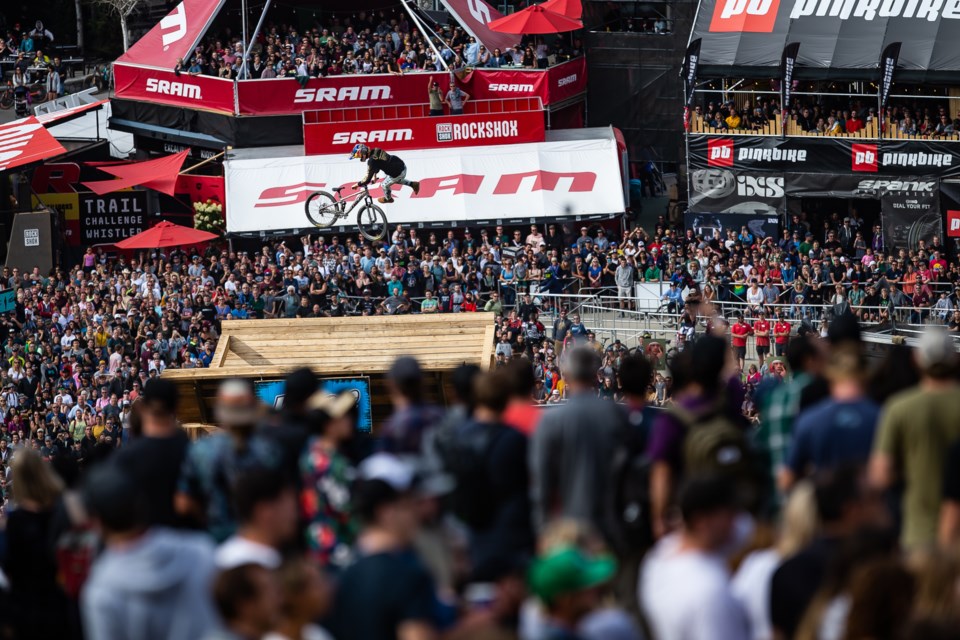 One of the main attractions of the 2022 Crankworx Whistler festival is Red Bull Joyride, the world's pinnacle slopestyle mountain bike competition and culminating event of the festival.
Known as the Super Bowl of mountain biking, Red Bull Joyride is the biggest stage in the sport, offering the world's best riders two runs and two opportunities to throw down high-scoring tricks, move up the leaderboard, and stake their claims in the Crankworx FMBA Slopestyle World Championship and the Triple Crown of Slopestyle.
Red Bull Joyride is celebrating its 10th anniversary, and to commemorate its milestone year, the custom-built course will showcase a fan-voted feature from Whistler-based freeride mountain biker and rally racer Brandon Semenuk's "Realm."
General admission to Red Bull Joyride is free, but it's worth it to upgrade your experience with a Crankworx Whistler Festival Pass!
The Red Bull Joyride VIP Pass includes exclusive access to the VIP zone. Attendees can further elevate their Red Bull Joyride experience with a ticket to the Crankworx Skybox tower, situated 40 feet above the action of Red Bull Joyride, and score access to a full service host bar and a selection of appetizers.
Take advantage of early bird pricing for the Red Bull Joyride VIP Pass and the Crankworx Skybox until June 30 at crankworx.com/whistler/passes!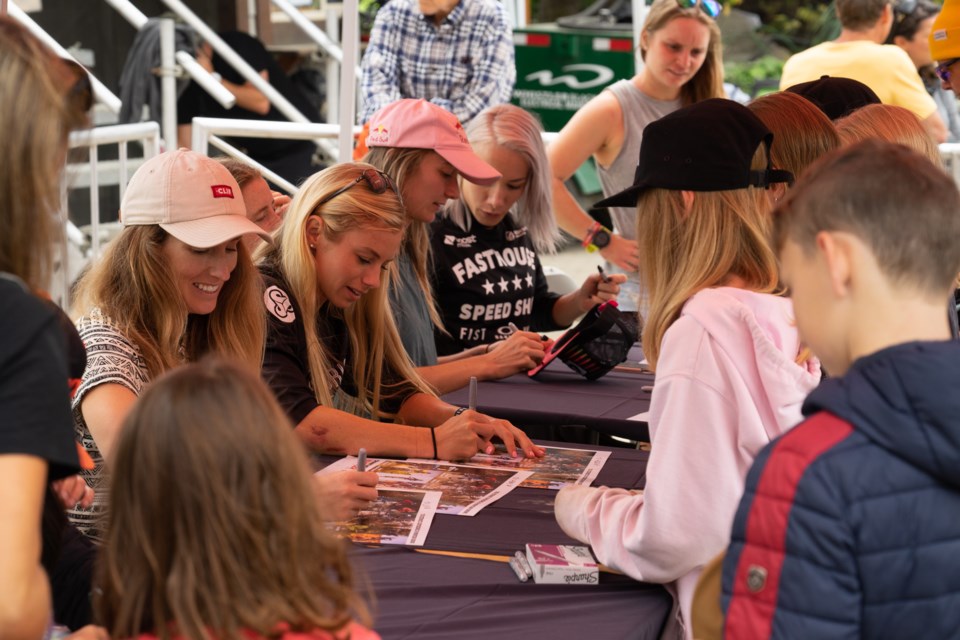 In addition to pro racing competitions, Crankworx Whistler will include races for kids and amateurs, with Kidsworx and CWNEXT (the junior race category) giving new and up-and-coming racers a chance to race on the same tracks as their mountain biking heroes.
Crankworx Whistler's festival schedule will also feature an expo showcase, including a bike tech and demo zone, throughout Whistler Village, free events and workshops, autograph signings, cultural showcases, film screenings, the Deep Summer Photo Challenge, Dirt Diaries Video Competition, nightly parties, and other celebrations of mountain bike culture.
Since the festival's beginnings in Whistler in 2004, Crankworx has since grown into the largest event of its kind and expanded to encompass the Crankworx World Tour, a multi-stop international series of mountain bike festivals. This year's 2022 Crankworx World Tour recently traveled to Innsbruck, Austria in June and will make stops in Cairns, Australia, and Rotorua, New Zealand this fall.
And don't forget to start planning your trip and book your Whistler accommodation now! Pro Tip: Stay 4+ nights and enter the promo code 'SUMMER2022' at checkout to receive a free Adventure Voucher, which can be used towards activities and transportation booked through Whistler.com.