Vancouver has been graced with another fantastic film festival! 
Elements Film Festival (April 14 – 15, 2018 at the TELUS World of Science) features 46 films presenting a visual feast of wildlife and nature, conservation and the environment, action and adventure through the lens of international and local filmmakers from 12 countries.
Elements Film Festival's inaugural year will feature screenings, panels and Q&A sessions featuring environmental experts, accomplished scientists and the filmmakers themselves. You can view the full schedule HERE.
There are so many important issues being covered at this festival, not to mention a plethora of pretty sensational looking films. Here are the ones we're most excited about:
A Herd of Orphans (Saturday April 14 at 10:00AM)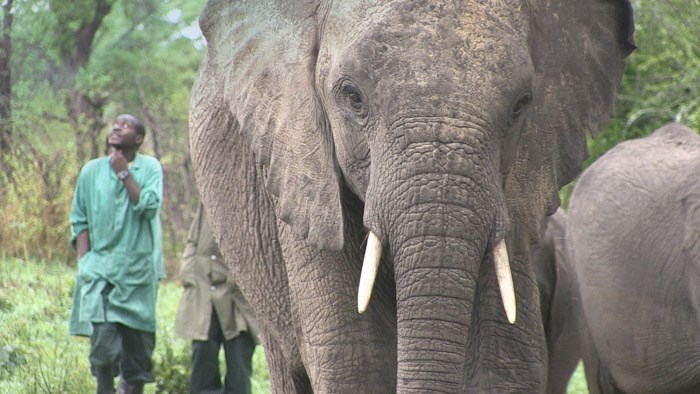 This film takes the viewer inside an African elephant orphanage for a unique perspective on the impacts of ivory poaching. This is the film's Canadian premiere. Directed by Kelly Bakos.
Plastic is Forever (Saturday April 14 at 1:00PM)
What happens when you throw plastic away? 14-year old filmmaker Dylan D'Haeze wanted to find out, so he followed plastic trash to where it ends up, with some surprising results. This Plastics Session includes the World Premiere of The Good Cup and concludes with a post-screening discussion on Dylan D'Haeze's project, "Kids Can Make a Difference."
Kamchatka Bears: Life Begins (Saturday April 14 at 3:30PM)
Immerse yourself in the world where nature lives in line with its laws, one that is friendly to those who enter it with respect and an open heart. Directed by Irina Zhuravleva and Vladislav Grishin.
Festival Launch Party followed by Chasing Coral (Saturday April 14 at 7:00PM)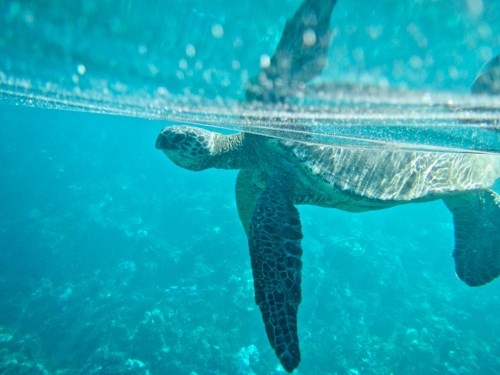 Coral reefs everywhere are vanishing at an unprecedented rate. A team of divers, photographers and scientists set out on a thrilling adventure to discover why and reveal the underwater mystery to the world. Admission includes the Festival Launch Party, featuring a post-screening discussion panel with internationally recognized coral research scientist at the Hawai'i Institute of Marine Biology, Dr. Ruth Gates.
Confluir: the Marañón (Saturday April 14 at 8:00PM)
Rising energy demands in Peru are threatening the Marañón River, the principal tributary of the Amazon River. An international team of scientists rafts the river to study the effects of proposed dams. The most important river that you've never heard of. Directed by Henry Worobec.
Last Stand: The Vanishing Caribou Rainforest (Sunday April 15 at 12:30PM)
Hidden in BC's interior is the largest inland temperate rainforest on earth, home to numerous First Nations communities and critical habitat for the endangered mountain caribou. Directed by Colin Arisman.
World on Fire Double Feature (Sunday April 15 at 1:00PM)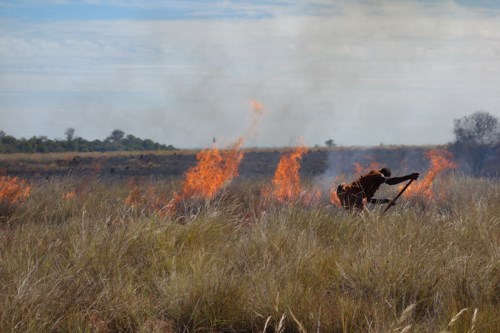 This special session wraps around fire's impact on two specific ecosystems, one in Madagascar, the other in Canada and is followed by a Discussion Panel featuring scientists Alan Westhaver and Dr. Travis Steffens.
Atiala Salama: Conserving Forest in Madagascar for Future Generations (Chris Scarffe) film highlights a group working to help lemurs and communities facing fires in Madagascar. In Into the Fire, Dr. David Suzuki and forest fire experts examine the science and role of forest fire, visit the devastating fire in Fort McMurray and discuss how people can help protect their property from its dangers. Directed by Leora Eisen
The End Game (Sunday April 15 at 3:30PM)
The festival's WATER Session is highlighted by The End Game. Follow the wave of coral bleaching across the Pacific and meet researchers racing against time to find strategies to save this keystone species. Directed by Duane Sharman. Join post-screening panelists as they explore inspiring ways they've found in which to connect their research and discoveries with the public.
The Peel Project (Sunday April 15 at 6:30PM)
Six young artists paddle into the Canadian Arctic to explore the limits of art and creation on one of the last intact river systems in North America. Directed by Calder Cheverie and Anthony Wallace. Special screening guest, Robin Burton (artist) and post-screening Q&A with director Calder Cheverie.
Acid Horizon (Sunday April 15 at 8:00PM)
Ocean acidification is the evil twin of global warming, and a threat to life in the world's oceans. Follow Dr. Erik Cordes on his quest to uncover the secrets of survival in an acidic future. A feel good global warming disaster movie. Directed by Ivan Hurzeler.
Elements Film Festival runs April 14 – 15, 2018 at the TELUS World of Science. To learn more about the festival, visit elementsfilmfest.org
This Content is made possible by our Sponsor; it is not written by and does not necessarily reflect the views of the editorial staff.