Valentine's Day can be a day of dread for those who are not in a romantic relationship. So, as an alternative to February 14, the day after Valentine's Day is designated as Singles Awareness Day — an unofficial holiday in honour of single people everywhere.
Instead of pitying yourself and commiserating about your current relationship status, February 15 can be taken as an opportunity to appreciate, celebrate, and even feel empowered in your single status. For one, it's an opportunity to revel in the possibility of meeting new people and finding new connections to enhance your social life.
If you're interested in connecting with other singles in your city, there are social clubs for singles — like Events & Adventures — that are dedicated to bringing singles together through a series of pre-planned and engaging social events and activities. And in these times, the virtual group socials hosted by Events & Adventures are connecting even more singles with each other all at once.
This year, get into the Singles Awareness Day spirit by joining in on one of the many exciting and fun socials Events & Adventures has planned for their community of singles!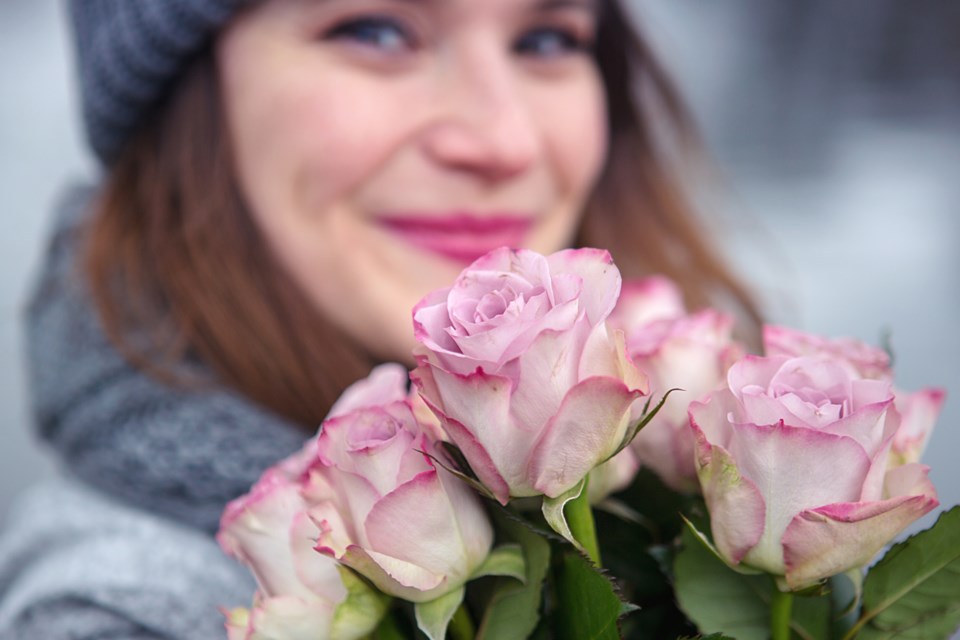 Photo: Getty Images.

TREAT YOURSELF TO VALENTINES SWEETS
The one thing just about everyone can agree on when it comes to Valentine's Day is that the candies and chocolates associated with the holiday reign supreme.
To satisfy your sweet and savoury cravings, Events & Adventures has organized cooking, baking, and drink tasting and mixing sessions for singles. From an ice cream social to DIY homemade dog treats for your furry friend (because they deserve some love too!), connecting over food and drink is a tried-and-true way to form solid bonds.
CREATE YOUR OWN BOUQUET OF FLOWERS
Instead of ordering a bunch of flowers for delivery this Valentine's Day, why not make your own floral arrangement to give or keep?
With Events & Adventure, you can curate a bundle of beautiful roses, paired with a handmade Valentine's Day card to spread the love to someone you care about — or address a message to yourself for a little self-love and self-care.

Photo: Getty Images.
CHILL OUT WITH A NETFLIX PARTY
The regular date nights and group hangs associated with the weekend of Valentine's Day can still be carried on with a movie night at home.
Pop some popcorn, grab a drink, and RSVP for a Netflix Party with other Events & Adventures singles for an entertaining and fun night in!
SIGN UP FOR VIRTUAL SPEED DATING
If you're open to getting on the playing field of dating and potentially changing your relationship status in the near future, try online speed dating with Events & Adventures.
With Honest Speed Dating, you can skip through the small talk and get into the nitty gritty details about yourself, your speed dating partner, your shared likes (and dislikes), your personal views, and more. Who knows, many you'll find an instant connection with a special someone within just a few minutes!
Events & Adventures has a full calendar of exclusive virtual social events planned for Vancouver singles this February, as well as every month throughout the year.
As a member, you can hang out with other singles from home for as long as you can call yourself "single and proud"!
To learn more about meeting singles in your area, visit eventsandadventures.com.