We're not here to tell you why you should vote, so if talk of community engagement gets your eyes rolling, then simply return to whatever cute and/or funny video you were watching before you found yourself here.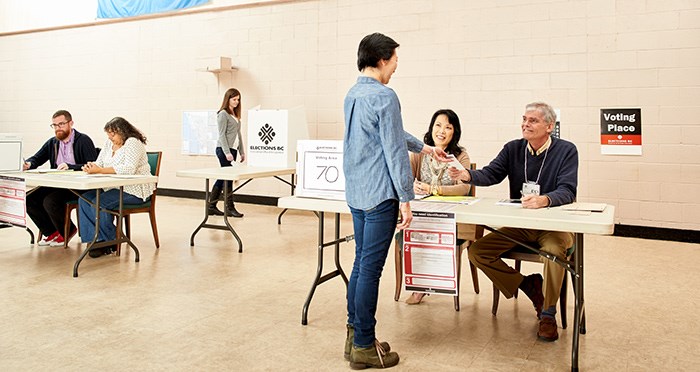 The upcoming Provincial Election is May 9th, but there are 28 days and so many ways to vote before Election Day. Whether you're a first-time voter, nervous about heading to the polls, or simply need a refresher of how the whole voting thing works, you've come to the right place.
This is everything you need to know about voting in the next Provincial election:
1. Make Sure You're Eligible!
To vote in the 2017 Provincial General Election, you must be a Canadian citizen, 18 or older on General Voting Day, and a resident of B.C. for the past six months.
2. If You're Eligible You Can Still vote, Even if You Didn't Register in Advance
Eligible voters can register when they vote.  You'll need to bring acceptable ID. Pre-registering aims to make voting easier, but it isn't necessary in order to cast your ballot. 
3. Yes, You Need to Bring ID
You need to prove your identity and home address but there are a few ways you can do this. Acceptable ID includes a BC driver's license, a BC identification card, a BC services card (with photo), or two documents, both with your name and at least one with your current address. One piece of ID is ok if it's one of the acceptable single pieces of ID listed HERE.
4. All Voters Can Vote at Advance Voting
All voters can vote at any advance voting place. No special documentation is required. This year, advance voting is open from 8 a.m. – 8 p.m. (local time) on April 29 – 30 and May 3 – 6.
5. General Voting Day is May 9, 2017
The last day to vote! Most people tend to vote on General Voting Day. On May 9, voting places will be open from 8 a.m. – 8p.m. (Pacific time). As long as you've lined up to vote before 8:00 p.m. (Pacific time), you will be allowed to vote if you're eligible.
6. There Are A Lot of Different Ways to Vote
Voting is available at any district electoral office from when an election is called to 4 p.m. on General Voting Day. If you're not sure where to vote, you can use the Where to Vote application on Elections BC's website, or call Elections BC at 1-800-661-8683.
You can also vote by mail by requesting a vote by mail package for the 2017 Provincial General Election HERE.
7. You Don't Have to Vote at Your Assigned Voting Place
Voters can vote at any voting place in B.C. during advance or general voting. Usually it's faster and easier to vote at your assigned voting place, but you don't have to vote there if another voting opportunity is more convenient for you. Grab friends, take a trip, get together and have some fun.
8. All Advance-Voting Places Are Wheelchair Accessible
Most general voting places are wheelchair accessible as well. Voters who can't enter a voting place can vote outside the building and there are also options for blind or sight-impaired voters who need help marking their ballot.
9. Your Work Has to Give You Time Off to Vote
The rumors are true, you're entitled to four consecutive hours free from work to vote on General Voting Day if your shift conflicts with General Voting hours (8 a.m. – 8 p.m. Pacific time). If your employer doesn't provide you with the necessary time off for voting, contact Elections BC.
If you're still feeling a bit hesitant about heading to the polls, feel free to contact Elections BC for more info, or check out this video from Election BC about what to expect while you're voting:
The next Provincial Election is May 9, 2017! Everything you need to know can be found HERE.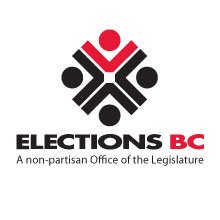 For the latest updates, follow Elections BC on Facebook, Twitter and Instagram.
You can also join the conversation on Twitter using #iVoteBC, and show your support by updating your social profiles.