Evo Car Share is new in town, but that doesn't mean we don't know Vancouver. In fact, you won't find another car share in our great city that's anything like us – we were built for BC, and we think that makes Vancouver even better than it already is. As we've been getting from here to there all over the city, we put together a list of our top 10 favourite things about Vancouver. Because hey, who doesn't love a good list?
1) Public art. Vancouver hosts an understated but bustling public art scene, with notable contributions around the city from artists such as Douglas Copeland and Ken Lum. Check out public art in your neighborhood by visiting this NEIGHBOURHOOD MAP.
2) We're all about park-ing – with over 3200 acres of parkland, Vancouver truly is one of the greenest cities in the world. With all the parkland and natural resources nearby, we love that there's something to do outside all year-round. We're so excited about this that every Evo has bike and ski racks to help you hit the local hills in any season!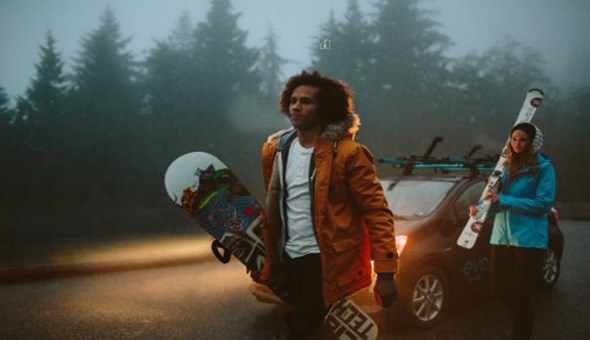 3) Speaking of mountains – if you like to hike, we suggest you head up to Dog Mountain at the Mount Seymour Provincial Park. We love this spot because it's not too far outside the city, you can hike year round (yup, you can snowshoe for free on the trail during the winter), it's not too tough and it's well marked. The best part? Dogs are welcome at Dog Mountain. Your furry friend can ride with you in Evo too, just ensure they're in a carrier, placed in the hatch.
4) What we're listening to:  We are still loving the latest single, Call of the Wild, from our friends the Matinee. The Matinee helped introduce Evo to the city at our pop up festival last month, and recently went on tour with Randy Bachman. If you haven't already, make these guys your next back pocket band. Catch them at the Vogue June 27th or download them on iTunes HERE.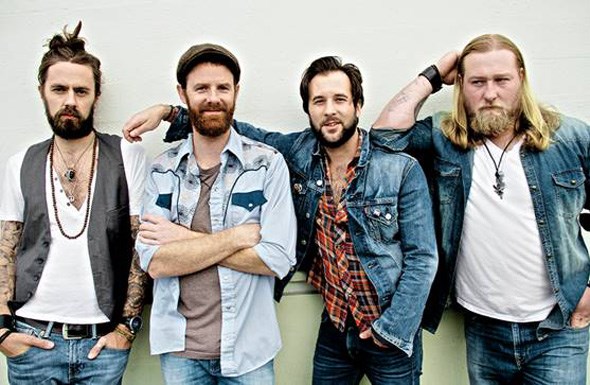 5) Favourite pick me up.  While there's a plethora of amazing local and quality coffee joints in the city, we are partial to Timbertrain Coffee Roasters. This boutique café in Gastown not only features a slow bar (and some pretty darn good waffles), but it is a great place to sit and connect with friends.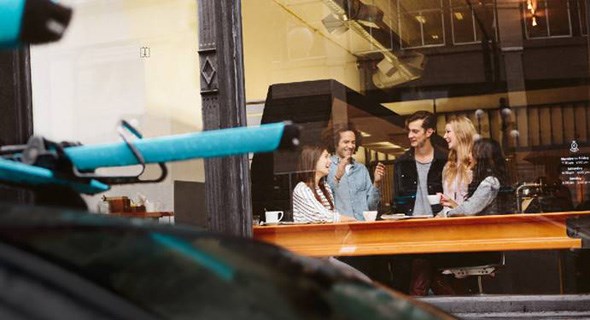 6) Evo has a sweet tooth that we like to satisfy at Rain or Shine Ice Cream in Kits. We love that these guys hand make their cones and their ice cream. Head over on Tuesdays for tacos… ice cream tacos, that is!
7) Favourite food truck. While it depends on the day, we usually go for Vij's Railway Express. Who doesn't need a little curry in their life?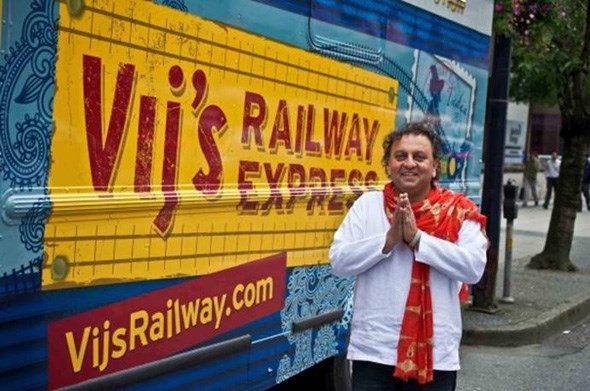 8) Architecture. Often referred to as the city of glass, Vancouver also showcases some feats of architecture throughout the ages. Including Edwardian, Art Deco, and West Coast modern design, Vancouver has it all. Take a self-guided walking tour of Vancouver neighborhoods by downloading one of these FREE GUIDES.
9) What's more quintessential to Vancouver than yoga? We love the yoga scene in Vancouver. Our favourite studio is YYoga, and not just because they offer Evo Members exclusive DISCOUNTS on passes! With over 800 classes a week, there's always something happening at one of the 10 YYoga studios in Greater Vancouver. And Evo's favourite yoga pose? Tree pose, of course!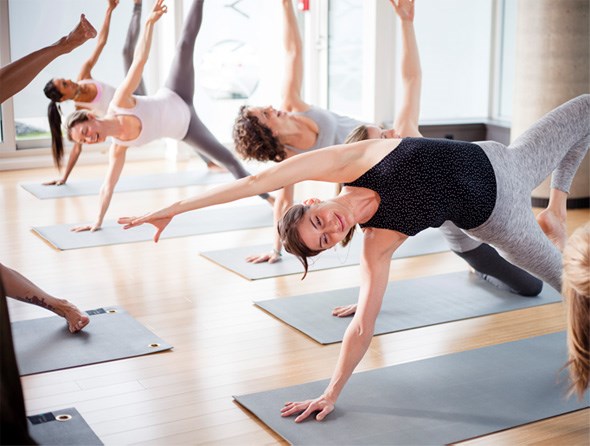 10) Farmer's markets. We love that you can shop year round at farmer's markets throughout the city, from the West End to Trout Lake. We can't imagine a better way to spend a Saturday than sampling the locally grown produce, meat, artisan cheeses and freshly baked breads found at the markets. Check online HERE for a schedule of farmer's markets in your 'hood.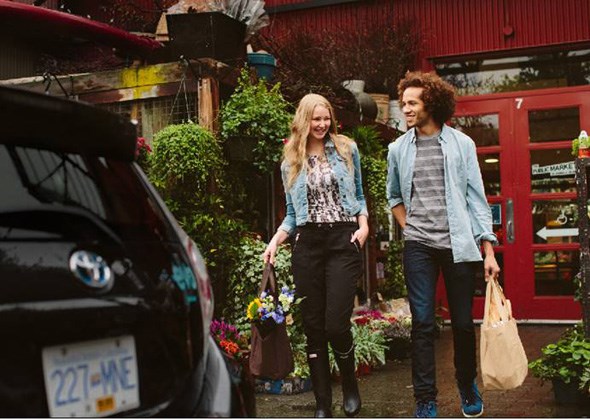 Obviously Vancouver's awesomeness can't fit into a single list, but these are some of our favourites.
Vancouver is Awesome readers get free Evo Car Share registration + 30 minutes of free driving. Just use promo code EVO2EVO, but join soon because the offer's only available for a limited time!
[SPONSORED POST]