Spring is still in bloom, and what sweeter way to savour the final days of the spring season than by stopping to see (and smell) the flowers?
From June 9 to 18, you can embark on a flower-powered local excursion with Fleurs de Villes VOYAGE, presented by Porsche, which is making a stop at VanDusen Botanical Garden on their way across Canada, the United States, and the UK.
The world-renowned floral show offers a stunning showcase of locally-designed pop-up floral mannequins and installations that are all inspired by iconic global destinations. The spectacular 10-day floral trail at VanDusen will begin with a beautiful floral archway, and wind its way through the garden pathways featuring over 15 pop-up floral displays, created by some of Vancouver's favourite local florists.
The floral installations will honour timeless monuments, such as Eiffel Tower in Paris and the temples of Kyoto, as well as highlight diverse cultures, traditions, festivals, and fashions from the featured international cities. Car lovers will be delighted to find a Porsche Taycan sports car covered in flowers at the special showcase in celebration of Porsche's 75th anniversary.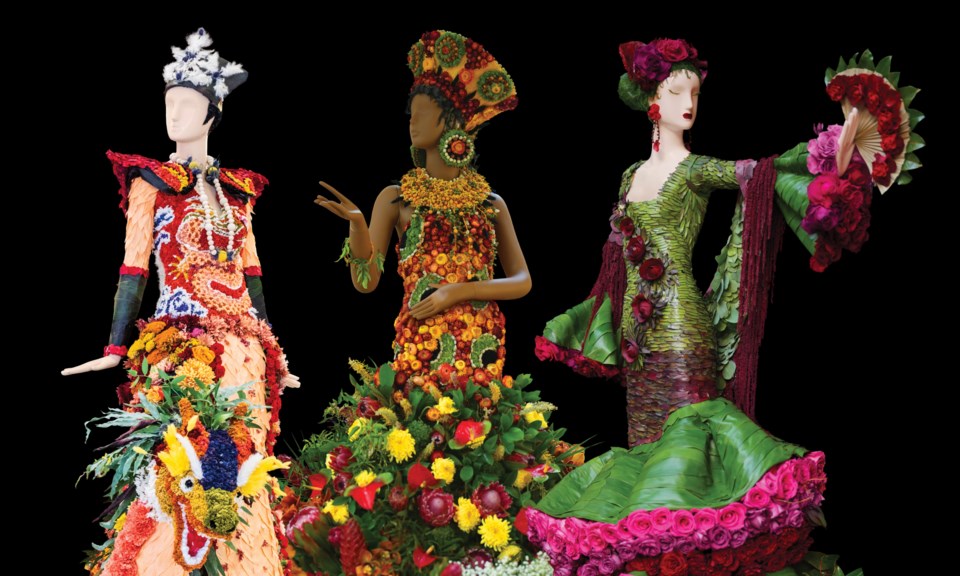 In addition to the floral trail, visitors can also partake in informative floral demonstrations, interactive workshops led by local florals, and a weekend flower market with fresh local blooms for sale. There will also be a fun floral trail designed especially for the kids, making it a fun day out for the entire family.
On site, Fleurs de Villes VOYAGE guests can delight in a floral-inspired long table high tea experience or pre-book delectable picnic baskets from Truffles' Garden Cafe, as well as sip on floral beverages concocted by Grow Wild Wine and Stanley Park Brewing.
Other spots in Vancouver will also be hosting pop-up installations from Fleurs de Villes VOYAGE. The Vancouver Marriott Pinnacle Downtown Hotel will showcase a fresh floral installation as well as serve a special cocktail menu with seven cocktails inspired by the seven wonders of the world at The Showcase Restaurant & Bar. Over at Queen Elizabeth Park, the Bloedel Conservatory will host a VOYAGE-inspired mannequin installation of its own inside the domed lush paradise.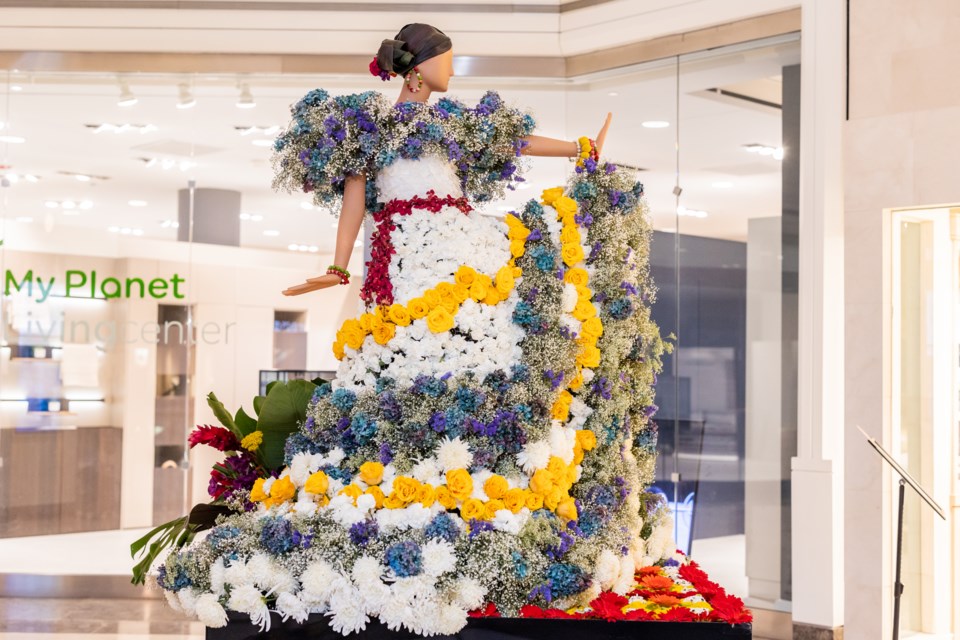 Book your experience before the blooms move onto their next destination! Tickets for Fleurs de Villes VOYAGE, which also includes admission to VanDusen Botanical Garden, are on sale now. Go to showpass.com/fleurs-de-villes-voyage-exhibition to get your tickets.
For more information on Fleurs de Villes VOYAGE and other upcoming Fleurs de Villes events, visit fleursdevilles.com and check out @fleursdevilles on Instagram.