It's the time of the year for gift giving! But as fun as holiday shopping is, the expenses that come with it are not always so kind to our budgets.
From incredible dining and entertainment experiences to the essential ingredients for a cozy night at home, here's our guide to some awesome gifts priced at under $50.
EARLS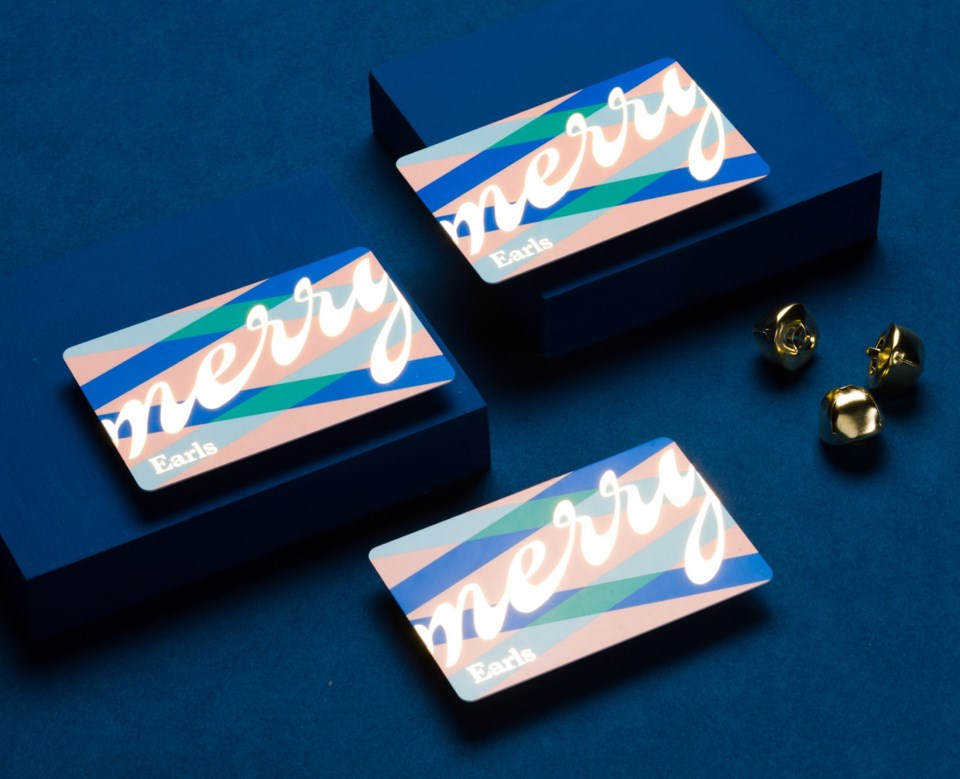 Photo: Earls Restaurants
Treat your friends and family to an indulgent dining experience without the hefty price tag.
The holidays are a time for being extravagant, especially when it comes to food and drink! Buy a $50 Earls Kitchen + Bar gift card and receive a bonus $10 gift card. It's the gift that keeps on giving!
From the specially curated menu to the decor and design of each restaurant, every Earls is a reflection of the community it's in. So, whether you want to head to your favourite location or try a new one, the gift cards are valid for any Earls location in Canada or the United States.
Founded in 1982 by father-son duo Bus and Stan Fuller, Earls has embodied and built upon the foundation of family since day one. With a growing number of locations across North America, this close-knit feeling remains true to this day.
This year, deliver the gift of irresistible food and drink and celebrate coming together to those you can for most.
For more info, visit earls.ca.
19 CRIMES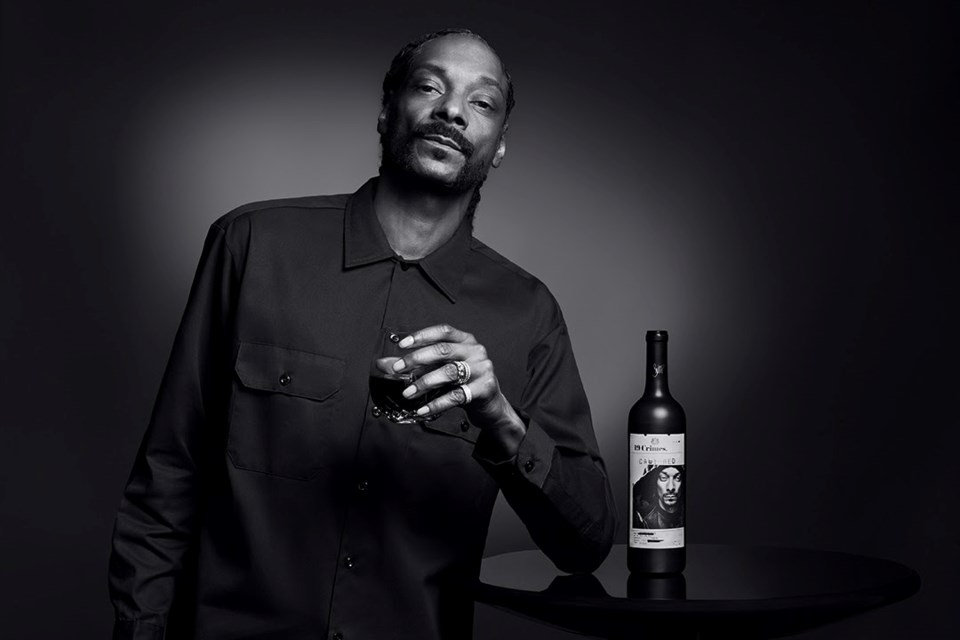 Snoop Cali Red. Photo: 19 Crimes.
Rich in flavour and history, you don't need to live the life of an outlaw to enjoy 19 Crimes wines. That said, with flavours this smooth and satisfying, they should be illegal.
Earlier this year, rap icon and entertainment mogul Snoop Dogg partnered with the Australian brand to introduce their first-ever California wine, 19 Crimes Cali Red.
The partnership came to life when the wine brand was in search of someone who mirrored their spirit of defiance and uncompromising attitude. The company has always been one for overcoming adversity and embracing the unconventional, which is precisely why the team was drawn to Snoop's rule-bending and trailblazing persona.
Inspired by the 19 Crimes that transformed 1700's British convicts into sea-borne Australian colonists, 19 Crimes wines present a new world of flavour that not only honours rulebreakers but celebrates them. The brand name represents the 19 crimes a person could commit to warrant a 'punishment by transportation' sentence.
Snoop's Cali Red supplies a full-bodied, dense flavour with strong notes of black and blue fruit from the Petite Sirah perfectly complemented with a bright red, slightly candied fruit undertone from the Zinfandel. This fusion of flavours is tied together with a Christmas bow by darkly toasted oak and a slightly sweet finish.
Canadians who pick up a bottle of Cali Red will have a unique opportunity to get an "up close and personal" Snoop AR experience on every bottle using a QR code.
Pick up a bottle, or 19, today and see which one you'll uncork this holiday season!
For more info, visit 19crimes.com and follow @19crimes on Instagram.
CINEPLEX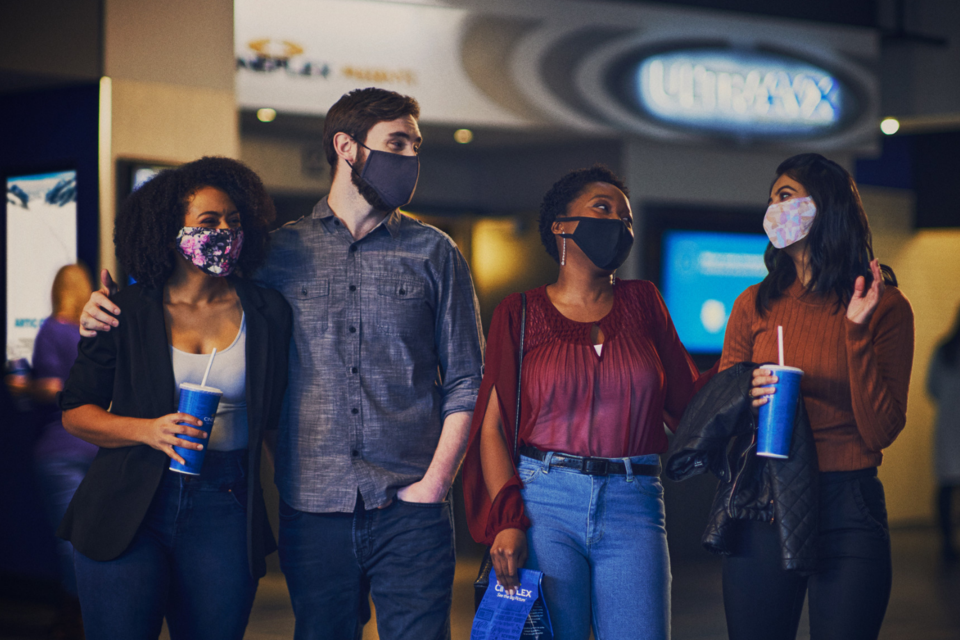 Photo: Cineplex.
If you're looking for gift inspiration this festive season, give the gift of escape with the Cineplex Holiday Gift Bundle!
This holiday season, Cineplex has something wonderful for everyone on your list. Whether you're looking for a fun experience for the whole family or sharing the excitement of the big screen with friends, or want to feel your heart race while enjoying our world famous popcorn, Cineplex has you covered.
Just spend $40 or more on Cineplex gift cards and receive a holiday gift bundle, complete with 1 free admission, 1 free popcorn, and more. No one says, "bah humbug" to an immersive experience all in one gift.
The holiday season is a time to come together. What better way to enjoy the company of loved ones than by sharing a moment by escaping together?
For more info, visit your nearest Cineplex or check out cineplex.com/holiday-gift-bundle.
GRAY JAY WHISKY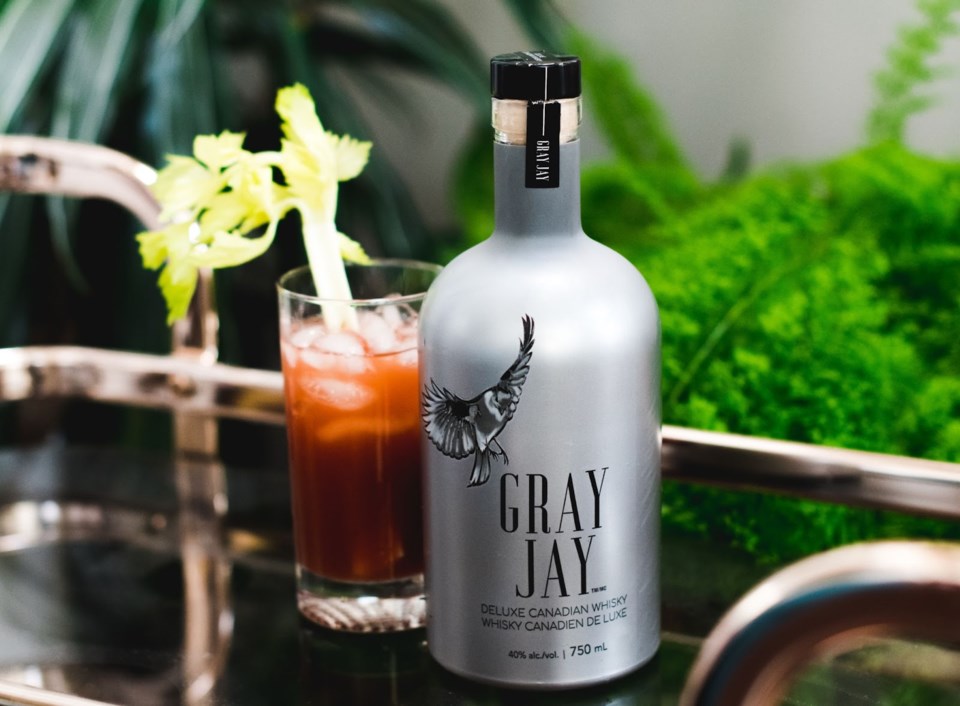 Photo: Gray Jay Whisky.
Named after Canada's national bird, the friendly and fearless Gray Jay,Gray Jay Deluxe Canadian Whisky is a whisky that's totally unpretentious and approachable.
Voted 2021's Best New Product in the Canadian Whisky Category, the award-winning whisky is symbolic of a new kind of Canadian whisky experience. Handcrafted in small batches by a craft distiller in Ontario, the spirit is made in Canada from pure Canadian ingredients.
Gray Jay Whisky lets you make your own rules. With a simple yet complex flavour profile made for both the new and the experienced whisky drinker, Gray Jay is as smooth and easy-drinking as it gets. It's a whisky that you can make your own, as it can be enjoyed by itself, on ice, and mixed in a number of versatile and classic cocktails. So gift a bottle of Gray Jay this holiday and really let them spread their wings and explore this unique whisky!
Gray Jay Whisky is available at BC Liquor Stores across the province. For more info, visit grayjaywhisky.com.
HEALTHY HIPPO NATURALS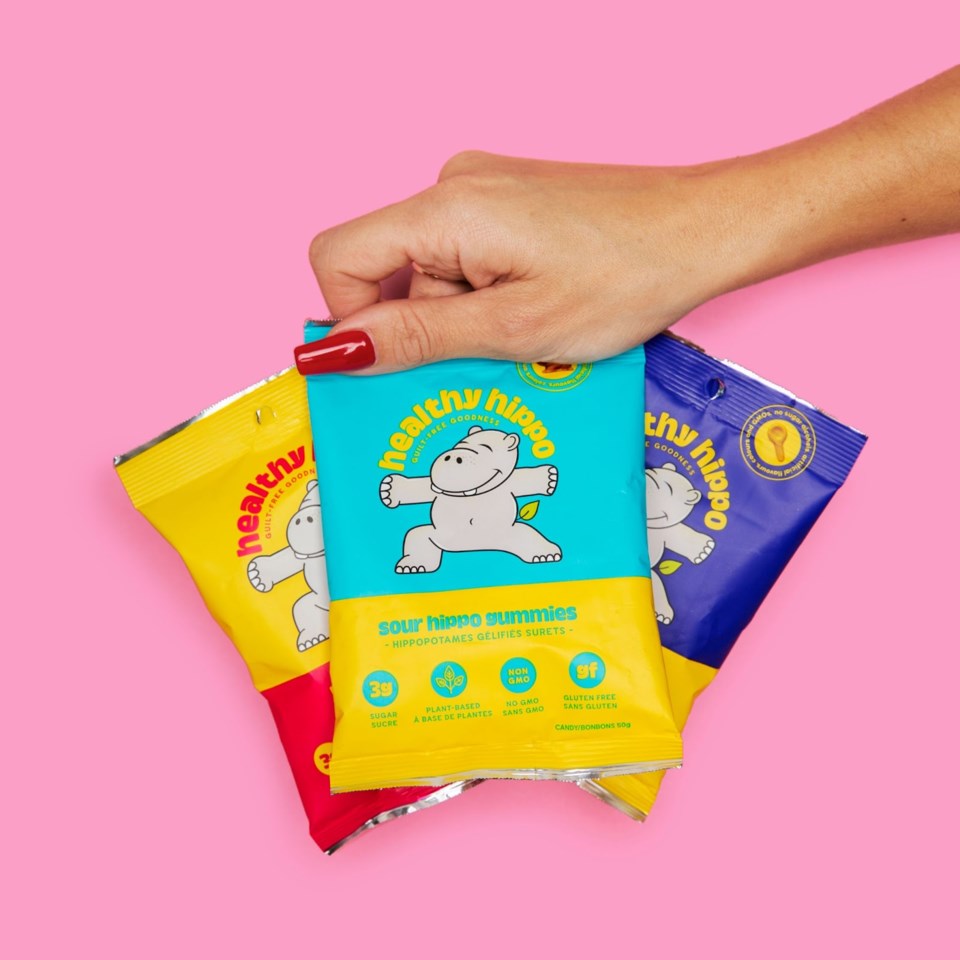 Photo: Healthy Hippo
'Tis the season of sugary sweets! For a sweet treat that doubles as a healthy choice, consider giving these low sugar candies as holiday gifts and stocking stuffers.
Vancouver-based Healthy Hippo is the first and only Canadian candy brand using monk fruit as their sweetener — a special juice concentrate that replaces added sugar and complements (rather than overpowers) natural fruit flavours.
With monk fruit, there is no weird lingering aftertaste like with sweeteners such as stevia, which triggers both sweet and bitter taste receptors. Monk fruit's natural sweetness curve spikes later and lower in intensity, and fades gradually, resulting in a cleaner sweetness and more enjoyable taste experience.
Monk fruit is common in traditional Chinese medicines as a natural throat remedy, and its sweetening components (mogrosides) are currently being researched for medical purposes due to its anti-inflammatory and antioxidant properties.
Healthy Hippo's low sugar, better-for-you vegan gummy candies come in three packs — Hippo Gummies, Sour Hippo Gummies, and Swedish Hippos — and consist of eye-catching colours and flavours made from natural fruit and vegetable juices such as turmeric and spirulina.
Visit healthyhippo.ca for more info.
TETLEY'S BE STILL BY SASHA EXETER

Be Still by Sasha Exter. Photo: Tetley
If your BFF's idea of the perfect night in includes curling up with a good book and sipping on a warm cup of tea, we know just the perfect gift for them!
Just in time for the holidays, Tetley has collaborated with Canadian content creator and entrepreneur Sasha Exeter to create a soothing new herbal tea blend - Be Still.
After working extensively with Tetley's Master Blenders in the UK to develop the custom blend, Sasha landed on an herbal tea with flavour notes reminding her of fond memories from her childhood - combining spicy ginger with sweet and mellow honey to create a perfect blend rooted in comfort and nostalgia.
Gathering input from her Instagram followers on their favourite blends, Sasha knew a warming herbal tea would be the ideal choice for the upcoming winter season, featuring artificially-free flavours that are classic, universally loved.
Sasha's values of self-care and wellness are directly reflected in Be Still - encouraging tea lovers to take time to pause, unwind, and embrace the present moment.
Be Still is available as an exclusive limited-edition release on Amazon.ca/TetleyTea. Each box of Be Still includes 40 sachets for $6.99.