When it comes to giving gifts, it's thought and care behind the gift that really comes.
If only we could tell that to our poor savings account during the season of giving (and high spending).
That said, you don't have to go broke while searching for the perfect gifts this holiday. There are so many options for amazing and affordable gifts priced at just under $50. Here are some ideas that are sure to be a hit for anyone on your list.
Gray Jay Whisky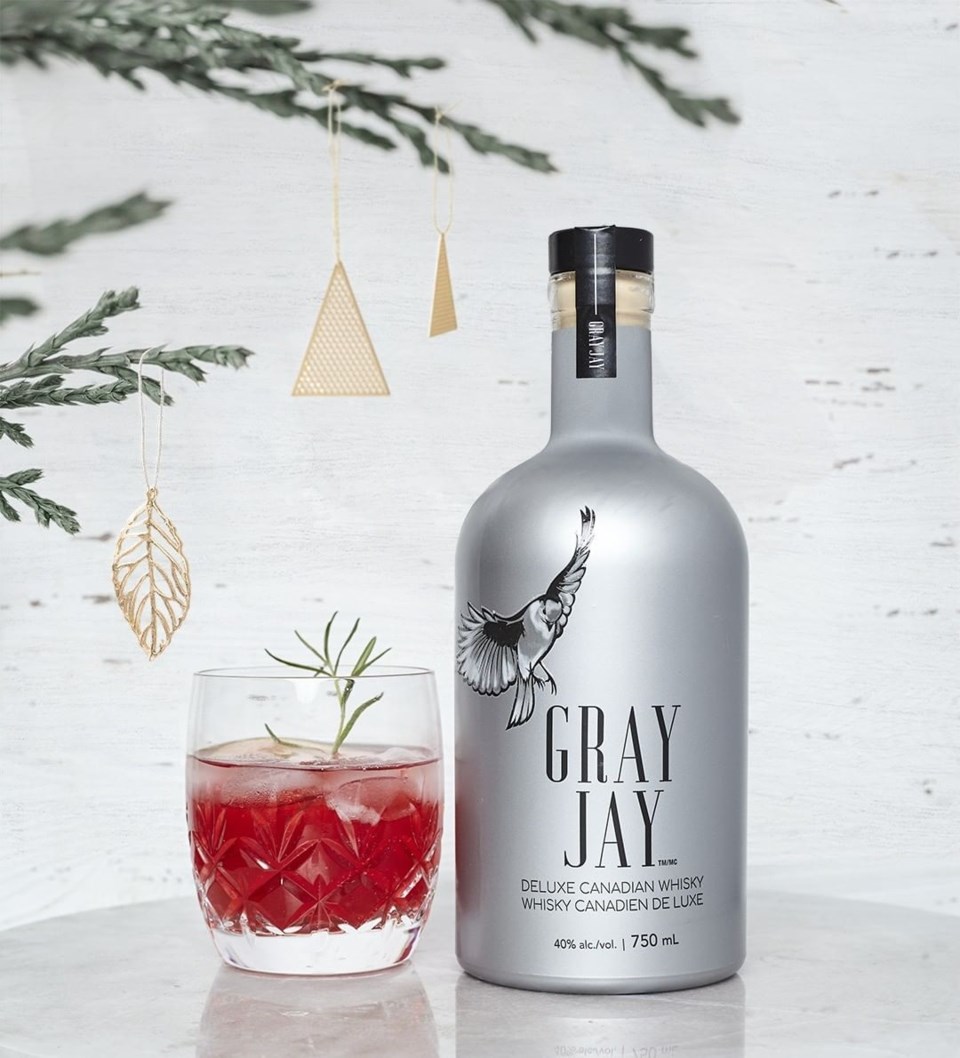 For the whisky drinker on your list who likes to make their own rules, Gray Jay is the drink of choice.
Named after Canada's national bird, the friendly and fearless Gray Jay Deluxe Canadian Whisky is symbolic of the Canadian whisky experience. Handcrafted by a craft distiller in Ontario, the spirit is made from purely Canadian ingredients.
With a simple yet complex flavour profile, featuring tasting notes of vanilla and caramel, Gray Jay is as smooth and easy-drinking as it gets. Coupled with their distinctly cool packaging and messaging, it's no wonder that this whisky brand was voted 2021's Best New Product in Canadian Whisky in BrandSpark's annual awards
Gray Jay is a whisky that you can truly make your own, as it can be enjoyed by itself, on ice, and mixed in a number of versatile and classic cocktails, including winter favourites like Hot Toddy and Caesar.
Gift a bottle of Gray Jay this holiday and really let your gift receiver spread their wings and explore this unique whisky!
For more info and cocktail inspiration, visit grayjaywhisky.com and follow @grayjaywhisky on Instagram.
Earls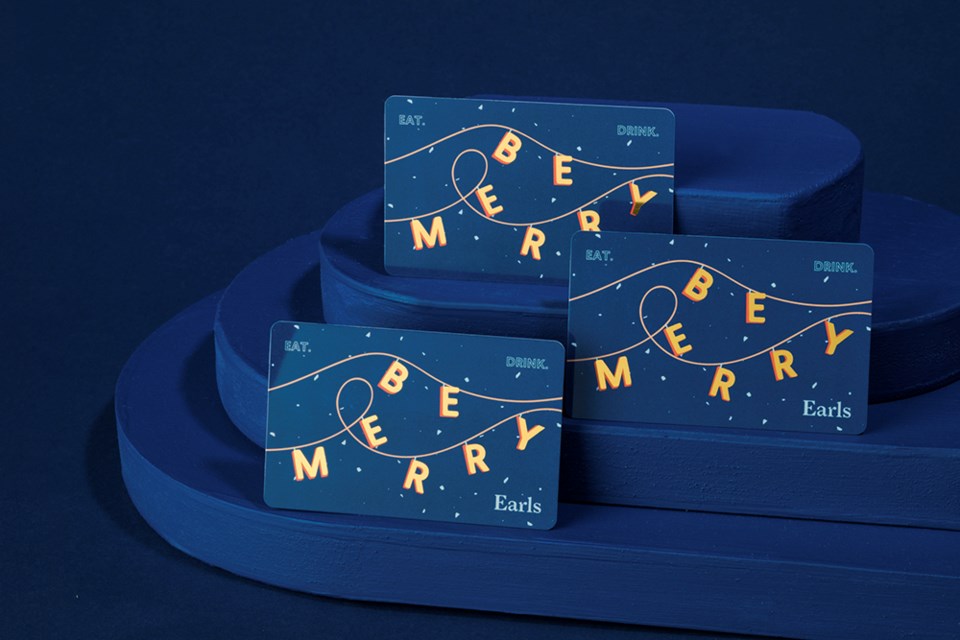 Everyone in Vancouver has been treated to the Earls experience. From special celebrations to their highly-favoured happy hour specials, the family-owned and people-centric Canadian restaurant chain has perfected the art of elevated upscale casual dining across North America.
From their specially curated menus (including favourites such as the Crispy Prawn Sushi Tacos and their famous Warm Spinach + Three Cheese Dip) to the interior decor and design of each restaurant, every Earls location is a reflection of the local community it's in.
This holiday season, share the love of Earls with your family, friends, or team members with a physical or digital Earls gift card, which can be used at any of their 68 locations Plus, for every $50 gift card purchased, Earls will give you a $10 bonus card to use in the new year. It's the gift that truly keeps giving!
For more info, visit earls.ca/gift-cards.
Petrichor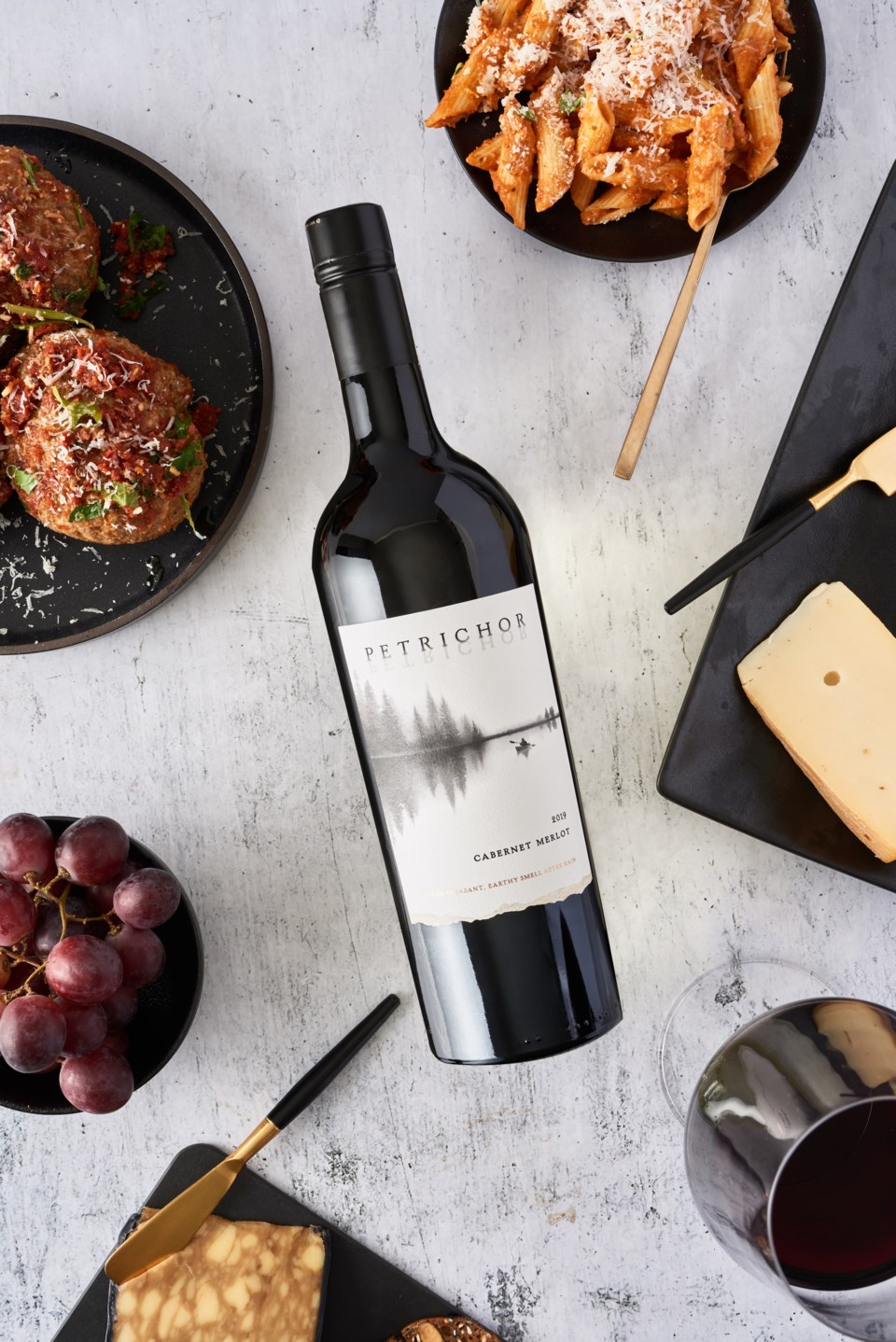 If B.C. had a signature scent, the pleasant and earthy smell that comes after the first rainfall of the season would be a strong contender.
And this holiday, you can bottle up all of the sensations associated with B.C. rain and gift that evocative sense of renewal to the wine lover on your list. Hailing from the vineyards of the South Okanagan Valley wine region, Petrichor wines are as timeless and enduring as the rain in B.C.
Vibrant and fruity, the Sauvignon Blanc begins with lemon zest and honey and segues into the fresh and crisp flavours of lime, tropical fruit, and lemongrass. This white wine pairs well with seafood, chicken, cream or mushroom sauce-based pasta dishes, and soft-ripened cheese. On the other hand, Petrichor's Cabernet Merlot blends the black fruits of Cabernet Sauvignon and Cabernet Franc with hints of the red fruits and spice of Merlot for a full-bodied and robust rich red. It's the perfect match for grilled steak, ribs, roast beef, rack of lamb, and sharp cheddar.
Both Petrichor wines retail for under $20! You can find Petrichor's Sauvignon Blanc ($18.99) and Cabernet Merlot ($19.99) at your local BCLS.
Road 13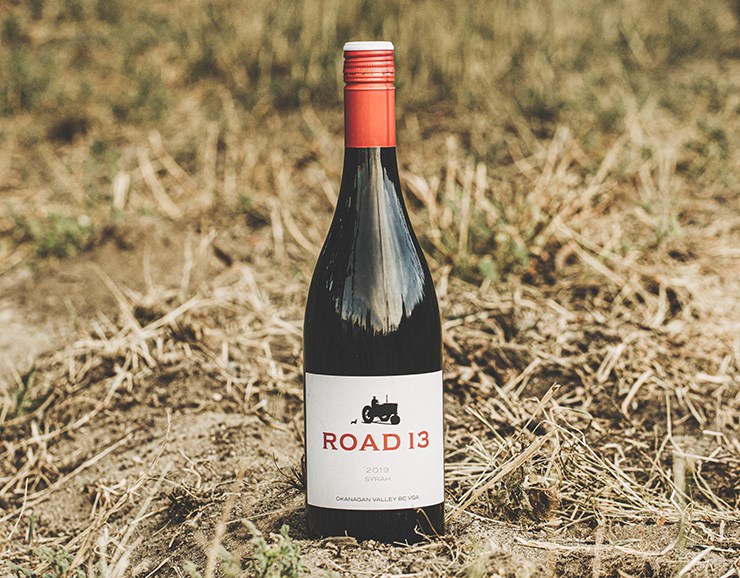 Lovers of red wine will simply fall for Road 13 Vineyard's Syrah, a big bold red which offers a punch of strong fruit flavour.
A blend of all 7 hand-harvested blocks of Syrah from the South Okanagan Valley's east and west sides, this dark, full-bodied red wine was aged in French and American oak barrels (20% new oak) for 16 months before the final blending stages.
With tasting notes of black cherry, blueberry, and blackberry, together with slight sandalwood, subtle violet, smokey oak, and hibiscus aromas on the finish, Syrah is smooth and balanced with equal parts heat and heart. This meaty and spicy red wine is not only sip-sational, but also food-friendly, pairing perfectly with lamb, BBQ ribs, and blue cheese.
Road 13's rich Syrah retails for just $35 through store.road13vineyards.com/2019-Syrah.
Delany's Coffee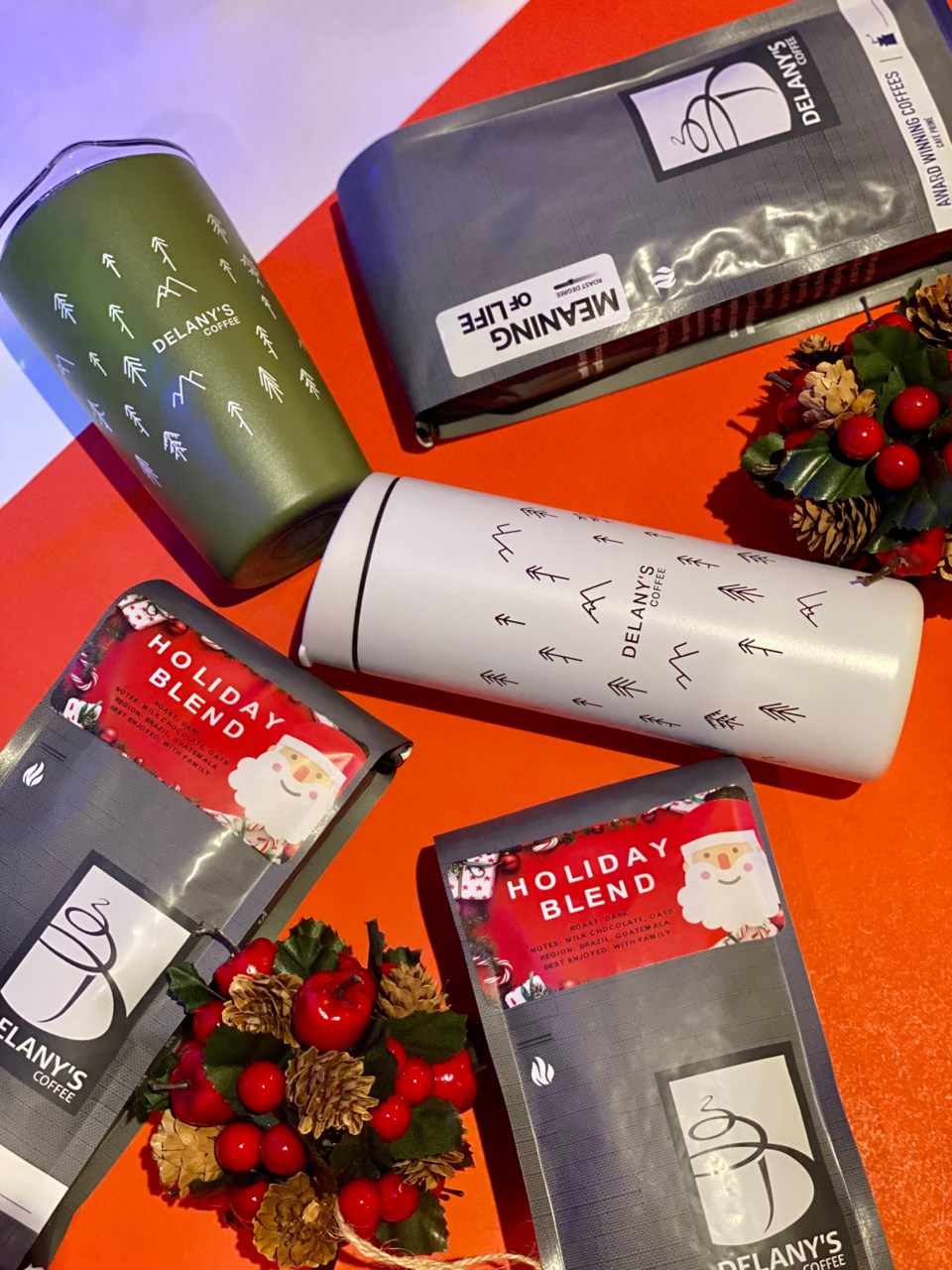 What's one way to warm the heart of the coffee snob on your gift list? Try coffee beans from the North Shore's best cafe for 25 consecutive years in a row!
Known and beloved for their dark roasts with complex flavours, Delany's Coffee is more than just a great cup of coffee. This family-run business is changing the way we interact with our neighbourhood coffee houses throughout their locations in the North Shore, including their shops in Lynn Valley Village, Dundarave Village, Denman, and their newly-expanded spot in Edgemont Village (which is a must visit!)
During Delany's annual Christmas coffee sale on December 9 and 10, their 12 oz bags of coffee beans, including their season 'Reserve Holiday Blend', will be on sale for $10 (marked down from $17.95). Pair this with Delany's brand new travel mugs and you've got the perfect stocking stuffers!
For more info, visit delanyscoffee.com and follow them on Instagram @delanyscoffee.