Ready for a family adventure? Go wild on an anatomical safari at Science World's exciting exhibition, Body Worlds: Animal Inside Out. Curiosity will drive you through this limited engagement exhibition, as you see over 100 specimens from across the animal kingdom. From the deep sea to the African plains, this safari gives you the closest possible look at many of the world's species—it gets right under their skin.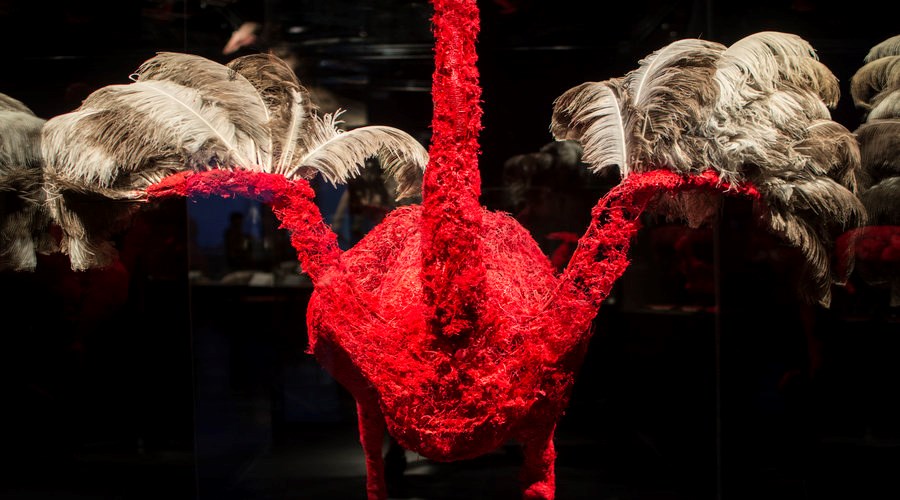 In 1977, Body Worlds creator and anatomist, Dr. Gunther von Hagens, invented the plastination method, which halts natural decomposition. The aim is to preserve the body for research and educational purposes, and no animals were harmed or killed for this exhibition. The process includes removing the body's water and soluble fat, and replacing it with a reactive polymer. The result is a true-to-life display of animal anatomy that offers a glimpse at the form and function of so many of the world's species.
Look out for the ostriches! Three different specimens are on display. First, encounter the bird's solid skeletal system, and see how it differs from your own. Next, see the bird's muscular system, a rare glimpse at the fierce strength hidden by its delicate feathers. The mesh of red veins, capillaries, and arteries in the ostrich's true body shape is an awe-inspiring display.
Elephants, goats, and even an oryx line the beaten path, so keep with your party. This thrilling excursion is not for the faint of heart. Turn the corner and you are staring at what would be 1,000 pounds of solid muscle. Step closer and you're standing shoulder-to shoulder with a full size bull, bowed down and seeing red. The muscles on this beast are astonishing.
Towering over everyone is a life-sized giraffe, delicately balanced on one of its legs. This specimen shows off the long and graceful neck muscles that allow it to raise its head to such great heights. Each display is an incredible feat by exhibit designer and co-creator Dr. Angeline Whalley. As an anatomist herself, she has visually articulated the wonders of the animal body through her thoughtful presentations. The camel's body, for example, is carefully cross-sectioned to reveal its head in a variety of motions, allowing for a more insightful experience of anatomy.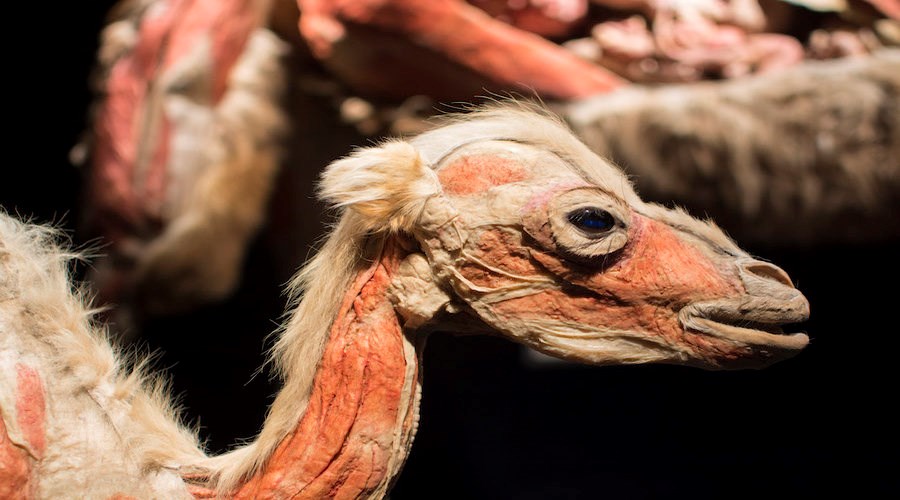 The Body Worlds creators hope this journey will inspire your family to have a deeper appreciation and respect for the animal kingdom.
All of the animals on display at Body Worlds: Animal Inside Out will be stampeding out the TELUS World of Science doors on March 28th when the exhibition closes.
For more information, check out animalinsideout.com.