Things aren't always as they seem... Behind Vancouver's gorgeous views and glossy sky skyline lays an eerie history, one so spooky that those who are squirm at the thought of the supernatural best close their browser right now. For those who are seeking out a good thrill this Halloween season, you've come to the right place.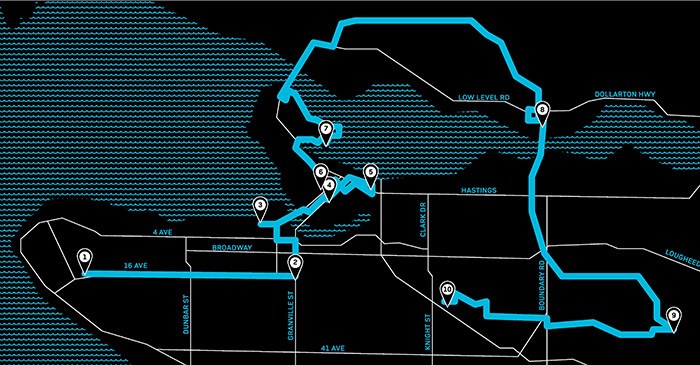 Behold! The ultimate driving tour of the city's most haunted places! Yes, embedded within the walls of the city's most popular establishment are tales of absolute weirdness: ghosts, mysteries and everything fearsome in between. If this sounds like your type of thing, maybe it's time to pay a visit to some of these ghoulish spots. So gather some friends and hop into an Evo, you may not want to do this one alone… Cue sinister laugh.
1. Pacific Spirit Regional Park- West 16th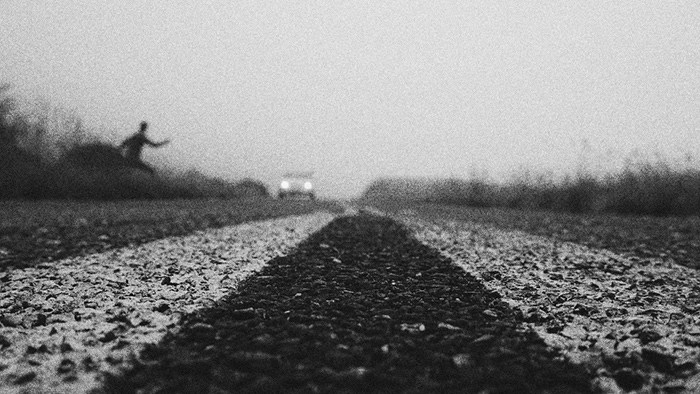 We start our journey in the West. Legend has it that many moons ago; a woman was left on the side of the road following a fight with her boyfriend. After spending hours with her thumb in the air, trying to hitchhike her way home, she was tragically struck by a car and killed along West 16th in Pacific Spirit Regional Park. Since that night, there have been many stories of a woman wandering the same stretch of road late at night. Some people have even claimed to pick up this mystery woman, who then handed them a UBC library card before completely disappearing from plain sight. So when you take your driving tour… Don't stop to pick up any hitchhikers.
2. Hycroft Manor - 1489 McRae Ave, Vancouver
You'll feel a chill run down your spine just from looking at this place! There are apparently up to seven ghosts wandering the halls of this historic mansion. One of the most popular sightings is an older gentleman dressed in World War I attire, believed to be General Alexander Duncan McRae, the politician and war hero the house was originally built for.
3. Billy Bishop Legion - 1407 Laburnum St, Vancouver
Situated just east of Kits Beach, the Billy Bishop Legion is ripe with supernatural stories that date back to the 1970s. Patrons and employees have reportedly seen up to three ghosts roaming the legion over the past 40+ years. Some of the most commonly seen apparitions are a woman who plays the piano and a man that likes to stay close to the fireplace on the legion's main floor.
4. The Vogue Theatre - 918 Granville St, Vancouver
Built in 1941, the Vogue still stands as one of the city's best live music venues. Employees of the venue have reportedly seen shadow figures floating and roaming throughout the venue's infamous underground dressing rooms. That specific hallway has been so ripe with sightings that many employees now refer to it as "ghost highway". Not to be outdone, there are also reports of the seats in the main concert area mysteriously opening closing on their own accord. Maybe it would be best to stand the next time you attend a show at the Vogue…
5. Old Spaghetti Factory - 53 Water St, Vancouver
A well-known tourist favourite! The decommissioned trolley car that makes up the restaurant's interior dining area is said to have come with a ghost often seen by staff. It's the trolley's former conductor that's said to frequent the restaurant, as multiple reports claim to have seen him sitting at a table after closing. Another spirit is known for pranking staff while a little girl holding a balloon has been seen at the front tables at the restaurant and has even told staff members that she was looking for her mother before vanishing into thin air.
6. Hotel Vancouver - 900 W Georgia St, Vancouver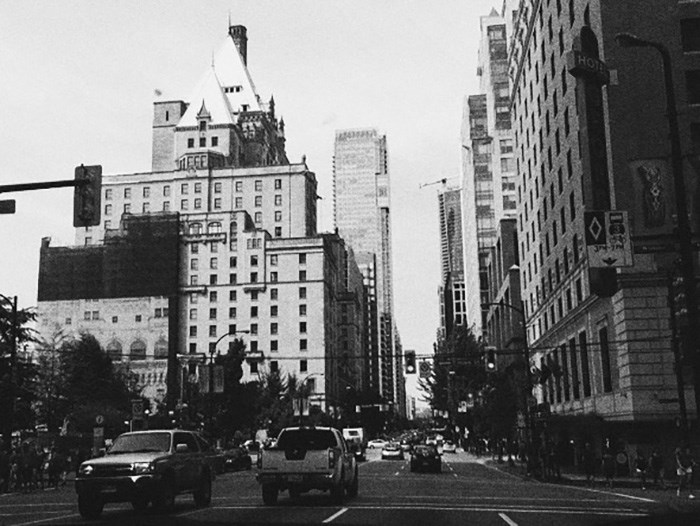 One of the most well known sites for supernatural activity in all of Vancouver, the Hotel Vancouver boasts the legend of the "Lady in Red". The ghost is said to haunt the 14th floor of the building, where many guests and staff claim to have crossed her path. In addition to these sightings, the Lady has also been seen walking alongside the out ledges of the building while the elevator makes frequent unprompted stops to the buildings 14th floor.
7. Deadman's Island - Stanley Park
Perhaps one of the creepiest locations on the list. Deadman's Island was formerly housing for smallpox victims and the city's first graveyard. Serving today as a small naval base, frequenters of the island claim to hear the sound of heavy chains being dragged around the island into the middle of the night.
8. Marinaside Grill - 1653 Columbia St, North Vancouver
Located under the Ironworkers Memorial Second Narrows Crossing (which has it's own tragic history), North Vancouver's Marinaside Grill is said to be ripe with paranormal activity. Formerly a saw mill, the restaurant staff has seen things containers flying off the shelves, wine glasses come off the rack and even a squeaking cart being wheeled around the washrooms by a ghostly figure.
9. Burnaby Arts Centre - 6450 Deer Lake Ave, Burnaby
Sitting on a site once home to an old mansion known as the Ceperley House, the Burnaby Arts Centre's staff has reported hearing the sound of children screaming and crying. This is no field trip gone wrong, apparently the Ceperley House used to serve as an orphanage run by a deranged cult leader with a criminal past. The details of how the orphaned children were treated are absolutely horrifying, making the Burnaby Arts Centre one of the most disturbing sites for paranormal activity in the city. Before the Ceperley House, the land was used as a dormitory for Benedictine monks, who have also been seen roaming around the Arts Centre. Other occurrences include doors that lock, unlock, open and close, mysterious voices, paintings that leap from the walls, rattling padlocks and even a hair-raising photo of a lone figure sitting in the theatre seats.
10. Lord Selkirk Elementary - 1750 E 22nd Ave, Vancouver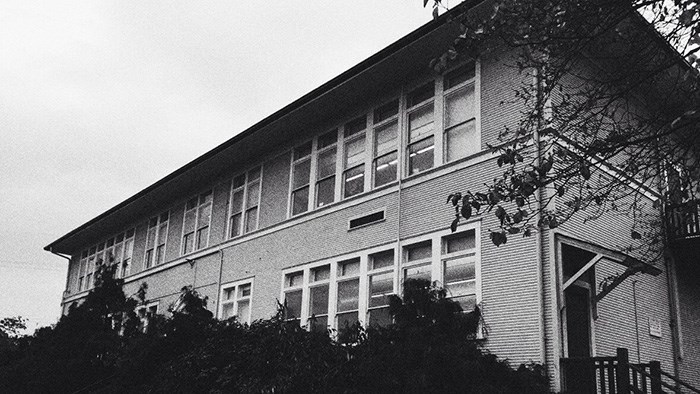 "Selkirk Sally" has been one of the mainstay urban legends that has been whispered from student to student over the course of Lord Selkirk's 108 year existence. During Vancouver's 1918 flu pandemic, the building was turned into a hospital with a men's ward on one floor and a women's ward on another and the basement was the morgue. 22 of the building's patients passed away, one them being Sally, who according to many of the schools students, still roams the halls to this day.
This season, skip the sore legs, wet shoes and walking-tour-slow-walkers and hop in an Evo with your friends instead! With free parking throughout the city, including North Vancouver and Burnaby, you can check out all of Vancouver's strangest, scariest and most supernatural haunts. Sign up for a FREE Evo membership today and you'll also receive 30-minutes of free drive time, saving you enough money to buy extra Halloween candy and a new nightlight to help keep all the ghostly creatures at bay. Have fun out there!