No matter where you are in life or what field you're interested in pursuing, a meaningful career is well within your reach.
The hands-on approach of experiential learning allows you to directly connect your education to your desired career path. By enhancing your studies with practical work experience — whether on campus or out in the community — you can get a head start on your career journey and be on the fast track to obtaining your dream job.
Experiential learning was integral for Jada Glen and Amber Gaukel — two students at Thompson Rivers University (TRU) in Kamloops. Read on to learn how their hands-on experiences in the tourism and trades fields led them to where they are now.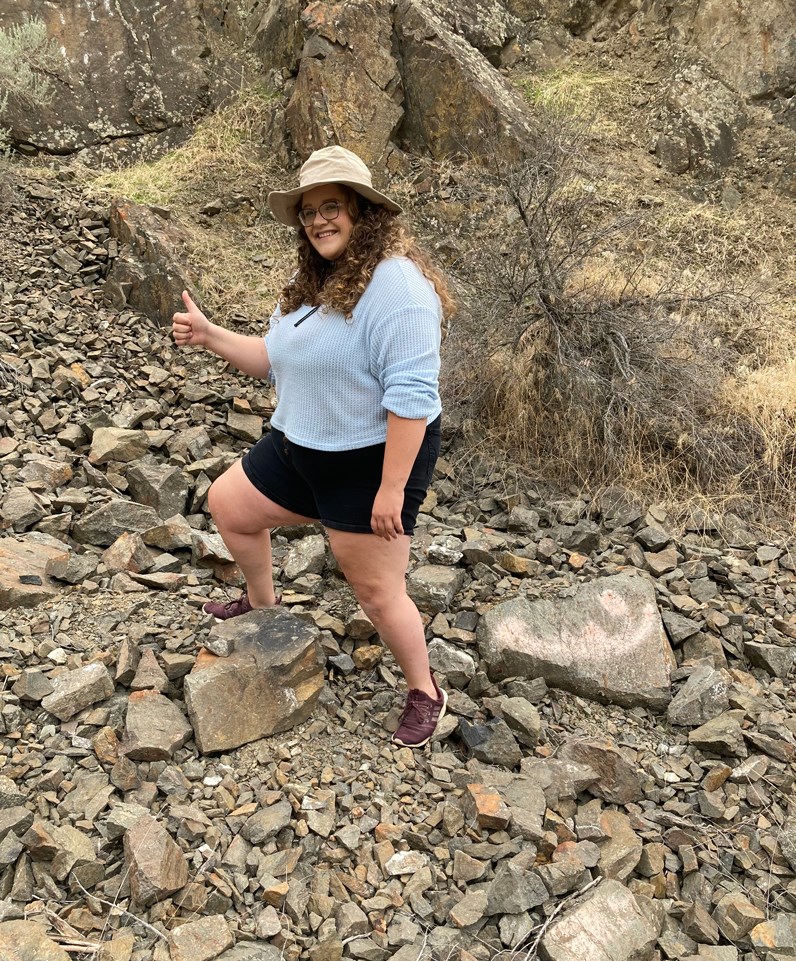 "The experiential learning offered through the TRU Tourism Innovation Lab has been one of the largest assets to my career journey so far," says Jada Glen, a fourth-year student working toward her Bachelor of Tourism Management degree.
This past summer, Glen was one of two students selected to receive mentorship, support, and financial resources from the TRU Tourism Innovation Lab, an incubation program partnership between TRU, Tourism Kamloops, and The Kamloops Innovation Centre, to bring their tourism business idea to fruition.
For her enterprise, Glen forged a partnership with the Bonaparte (St'uxwtéws) First Nation for special permission to host guided tours on the McAbee Fossil Bed Heritage Site, which is located on their traditional land.
"My business idea was sparked by my love of history, fossils, and sharing that passion with others. I grew up in the Cariboo region and my dad would often take my siblings and I to a lot of interesting spots, such as fossil beds."
After a successful pilot run of the tour in August, Glen is working to fine tune her business plan while finishing her degree. She hopes to run tours at the site within the next two years and eventually build a team to manage the business so she can pursue other entrepreneurial ideas.
"This venture has really solidified that I am capable and has boosted my confidence for after graduation," says Glen. "I have met many tourism and business professionals throughout the development and pilot of this venture and the knowledge and advice they have passed on is invaluable.
The Tourism Management program connects students to place, culture, and people through tourism. Students learn key business skills, gain the expertise to develop quality tourist experiences, and develop the ability to successfully manage tourism businesses and organizations on local to international scales.
"TRU has teachers from all kinds of backgrounds and from all over the world who bring unique global perspectives," says Glen. "They create a well-rounded curriculum that allows students to enter the workforce confidently and successfully in whatever side of tourism they choose to pursue."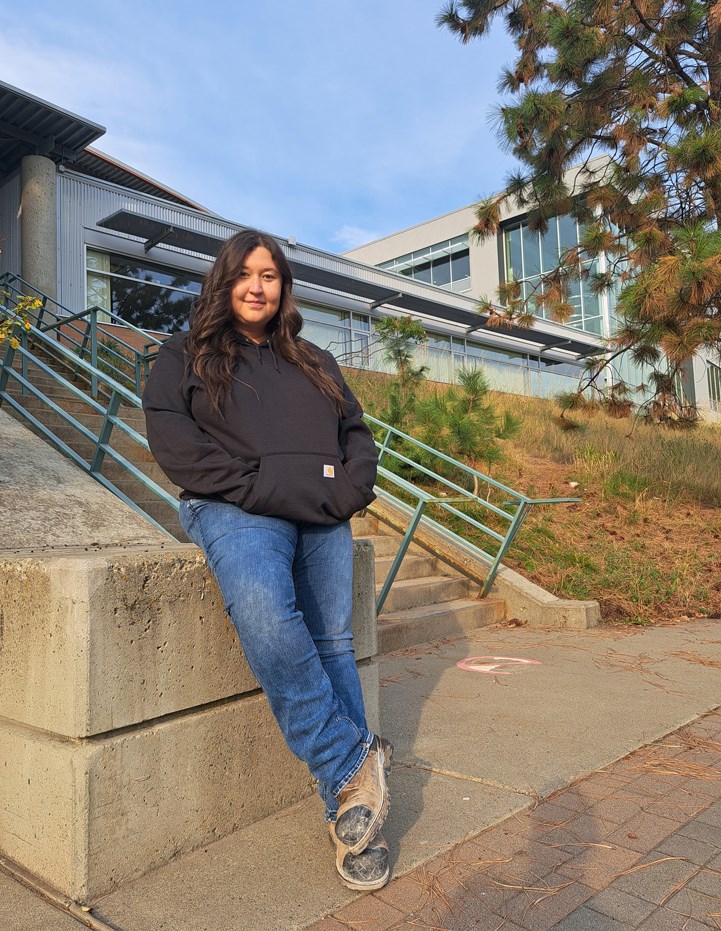 "TRU is one of a few schools that offers women in trades a program with a wide range of experiential opportunities," says Amber Gaukel, a graduate of TRU's Women in Trades training initiative. "The ability to try all the different trades in the program and test out my skills was very important."
Gaukel deepened her love for the industrial side of electrical after touring the Highland Valley Copper Mine in Logan Lake, B.C., as part of the training program. "The complexity and sheer size of the mining equipment piqued my interest," she shares.
Gaukel completed her apprenticeship at Highland Valley Copper Mine and is now employed full-time, and has recently obtained her Red Seal designation in the industrial electrical field.
During the 13-week exploratory program on the Kamloops campus, cohorts of 16 students gain essential skills and practical experience in six Red Seal trade areas: carpentry, electrical, mechanics, millwrighting, piping, and welding. The classes are taught by Red Seal-certified instructors with years of industry experience. The fully funded program also provides networking and mentorship opportunities to further support students in job preparation.
Successful candidates from the Women in Trades initiative can enrol in a trades foundation or apprenticeship program and/or become employed as a registered apprentice in B.C.
A strong advocate for women entering the trades, Gaukel learned many valuable lessons during her time in the Women in Trades program. "There are no limits for women in the trades — we can do whatever we want to do. This was demonstrated by our mentors and encouraged by all the instructors. Plus, the friendships I made and the shared experiences we had are what I'll always keep with me."
As a proud Dene woman, Gaukel is excited to mentor others and lead by example for the next generation of women in trades. "I love sharing my knowledge and my absolutely amazing journey in the trades. TRU is essential to the success and support I've had in my career."
Through TRU's exceptional breadth of diverse programs of study, students can discover a wealth of professional growth opportunities and various career pathways.
Registration for fall 2022 and winter 2023 campus-based courses and Open Learning programs are now open. Visit tru.ca/findyourtru for more information.