If your New Year's resolutions involved getting fit and feeling AWESOME, then you've come to the right place!
You want to be happy and healthy, but chances are, making the lifestyle changes that really matter is proving to be more difficult than you might have thought back in December. Fortunately, Vancouver is full of incredible brands and businesses that are dedicated to helping people live their best lives.
Here are 7 ways to conquer your health and wellness goals this year in Vancouver.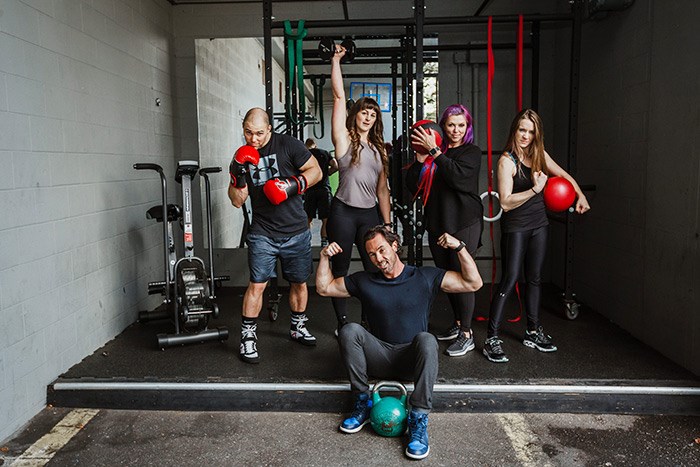 Three goals for the price of one! Every year, Vancouverites write down resolutions with every intention of seeing them through and becoming the best version of themselves. The most popular resolutions tend to involve getting healthy, saving money and giving back. David Turnbull, owner of TurnFit Personal Trainers, is offering personal training sessions for just $33.13 with 100% of the proceeds going to the Heart and Stroke Foundation. This first session, which includes a free health consultation, meal program, muscle quality test and more is valued at over $400!
Perfect for people who are committed to their New Year's resolutions and can't help but love good deals.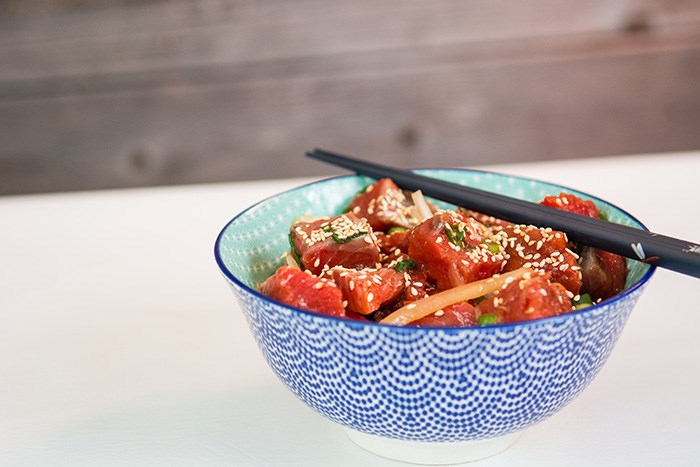 New studies suggest that eating fish twice a week dramatically reduces your risk of heart disease. You can easily make seafood a part of your 2019 diet by becoming a member of Skipper Otto, a community Supported Fishery and sustainable seafood subscription service based in Vancouver, BC. With Skipper Otto, home cooks can pre-purchase an annual share in the catch directly from BC fishing families, which in turn pays fishing families living wages, provides a guaranteed market for their Ocean Wise catch and provides hyper-traceable, premium quality seafood directly to Canadians. This is a win-win way to eat local, sustainably caught seafood while directly impacting the livelihood of the people actually out on the water.
Perfect for people who want to enjoy sustainable seafood fresh from BC waters.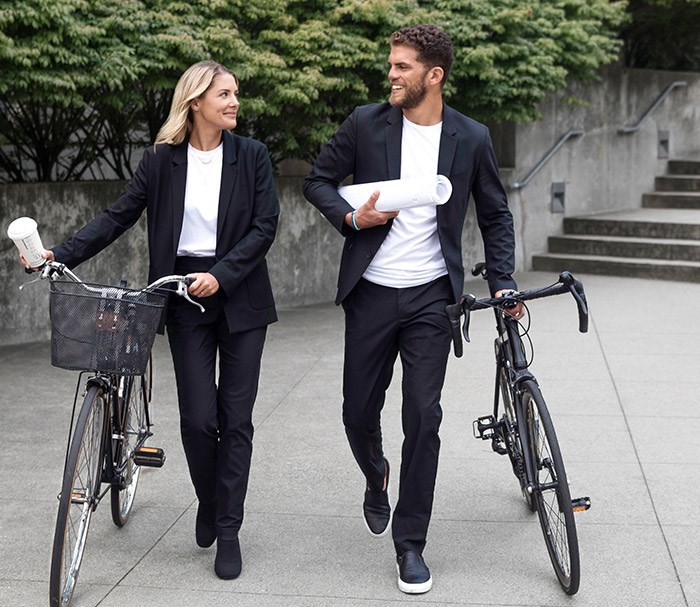 Here's an absolutely essential wardrobe upgrade for anyone who intends to bike or walk to work in 2019. Kit & Ace's Navigator collection features apparel designed for the modern commuter. The collection is made with two-way stretch fabric that's water-repellent and full of thoughtfully designed details, which will take you from bike to boardroom, no sweat (literally). The collection includes shorts, joggers, blazers, jackets and water-repellent pants with hidden side pockets, earbud and iPhone pockets, reflective inside cuffs and super comfortable stretch waistbands, that make commuting from home, to the office and everywhere in between an absolute breeze. The all-new Spring collection lands in-shops and online early February.
Perfect for people who value the functional details of cycling gear and the technical properties of athletic wear.
FIND SOME TIME TO STRETCH AND BREATHE — OPEN DOOR YOGA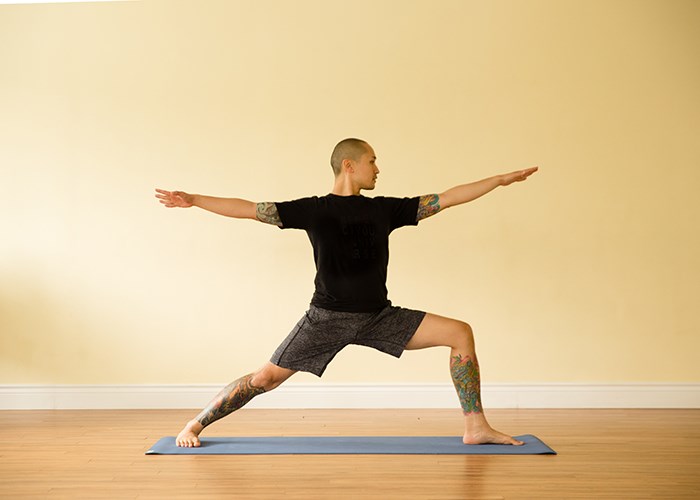 Whether you love yoga like a Vancouverite should or haven't touched your toes in years, Open Door Yoga is perfect for any skill level. With three studios located in East Vancouver, this Open Door Yoga has been helping people stretch, breathe and ground down into wellness for over 20 years. To celebrate the New Year, Open Door is offering discounted rates on most of their available passes. Receive 9 weeks of unlimited yoga for just $99 (new members only) or save $60 off any 12 Month Continuous Pass and $30 off any 3 Month Continuous Pass throughout the month of January. You can learn more HERE.
Perfect for those interested in committing to their yoga practice, overall wellness and peace of mind.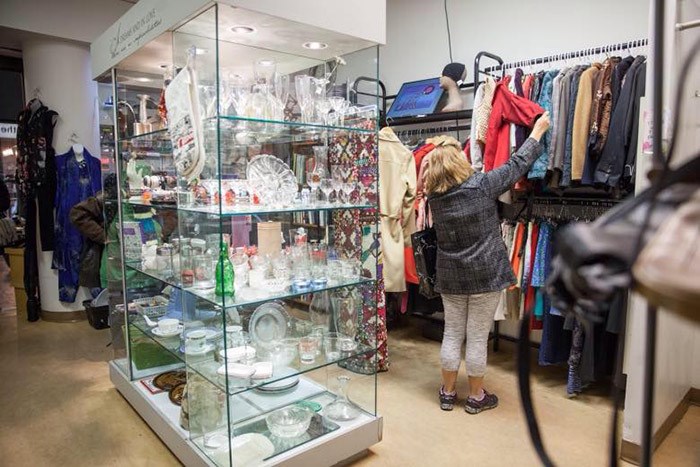 You don't always have to make a purchase to achieve your health and wellness goals. Decluttering your home is proven way to help combat excess stress and anxiety, so maybe it's time to donate anything that doesn't fill you with joy. Clothes and Collectibles accepts clothing, collectibles, artwork, shoes, handbags, gently used books and select small houseware appliances. Best of all, your proceeds from your generous donations will go towards The West End Seniors' Network, which provides programs and services for older adults (55+) in Vancouver's West End neighbourhood. If you are interested in making a donation call 604-682-0327 to make sure they can accept your items.
Perfect for people looking to destress, declutter and support the community.
ADDRESS YOUR PAIN, REHABILITATE AND FEEL YOUR BEST — painPRO CLINICS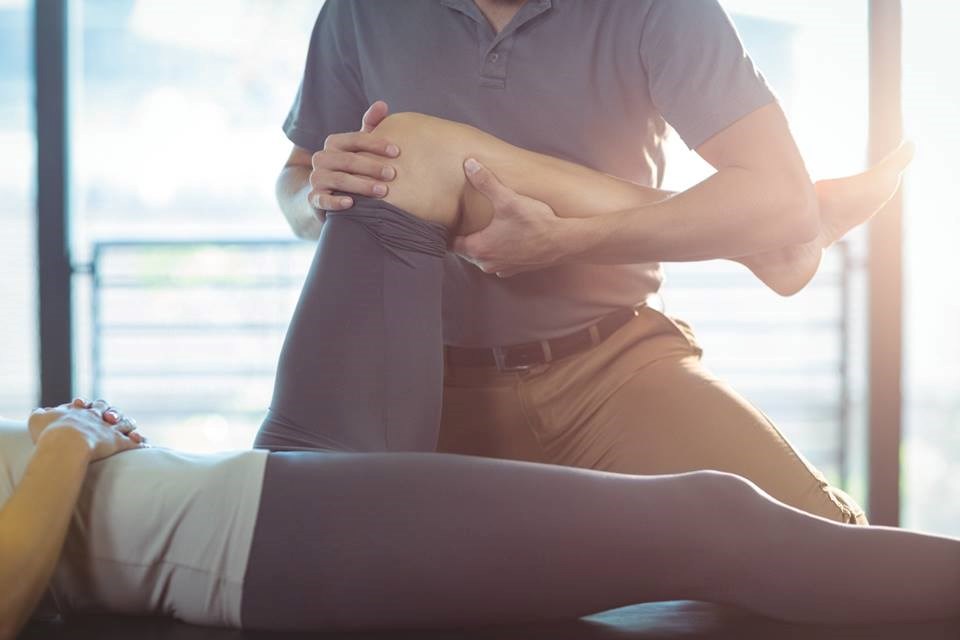 If getting healthy is all about feeling better, why resist dealing with injuries or chronic pain? painPro works with their clients to find the best solutions for your unique needs. With
Registered Massage Therapy, Physiotherapy, Chiropractic, and Kinesiology services offered by a talented staff, painPro works with you to assess musculoskeletal health and implement an appropriate treatment plan based on your unique needs. Best of all, painPro has six locations throughout Metro Vancouver making it easy to finally feel your best.
Perfect for people who don't want to slow down because they feel sore, tired or stiff.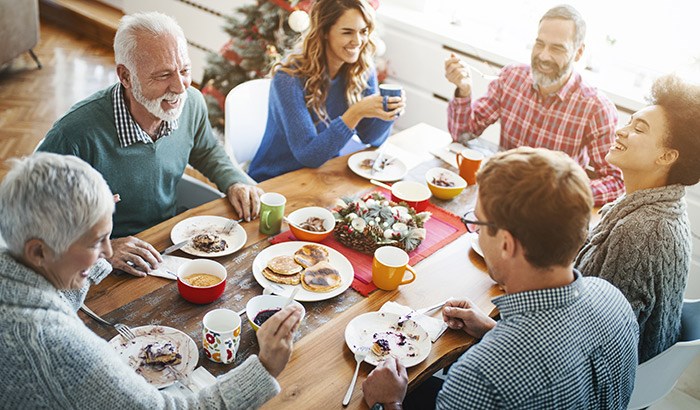 Hearing is one of our most important senses. It connects us to loved ones, colleagues, our community, and to the world around us. Hearing loss usually develops slowly and results in challenges with communicating, socializing and quality of life. There are many reasons for hearing loss and the Audiologists at Sound Hearing Clinic in Vancouver can help you with the assessment, prevention, and remediation of hearing and balance disorders. Sound Hearing Clinic's goal is to improve the quality of life for each client through providing optimal hearing health care, so don't wait another year to feel (and hear) your finest.
Perfect for anyone that wants to optimize their hearing health.