Although many are making strides to recover from the significant impacts and repercussions of the COVID-19 pandemic, in Vancouver's Downtown Eastside, the fallout is still acutely felt.
To make matters worse, at-risk communities continue to face multiple crises, including the ongoing opioid crisis, compounding homelessness, and escalating gender-based violence.
With these and more challenges facing these communities, street-based sex workers continue to fall through the cracks, making services such as the WISH Drop-In Centre Society a critical lifeline for those seeking assistance and support.
For almost 40 years, WISH has committed itself to ensuring that women and gender-diverse street-based sex workers have access to crucial resources to help them make free, healthy, and positive choices.
This Giving Tuesday, November 29, the society is kicking off its winter campaign STAND TOGETHER: Support Choice campaign with a goal of raising $240,000 to continue to provide crucial resources to street-based sex-workers in and beyond Vancouver's Downtown Eastside.
Leaving the light on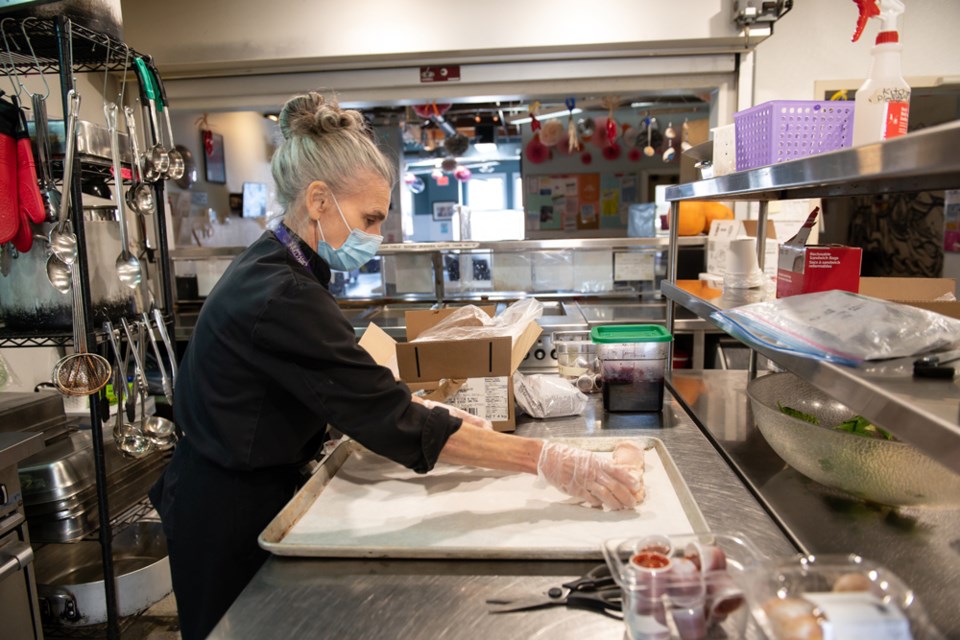 During the onset and throughout the pandemic, while many other social service agencies were closing their doors or reducing service levels, WISH not only kept its doors open to those that needed it but scaled up and expanded its services to meet the exponential increase in demand.
For example, WISH's Mobile Access Project Van added a second shift while the Drop-In Centre extended its operating hours. Taking things a step further, the organization opened Canada's first-ever shelter for street-based sex workers, supplying participants with the resources necessary to meet their most immediate and urgent needs.
"It's often the choice of taking an unsafe date or going home with no money and having to worry about all the things you can't afford," shared one WISH participant.
Practicing the utmost compassion, the organization recognized the substantial need to leave its lights on, serving as a beacon of hope during a time when many felt unseen, overlooked and abandoned.
Help free of judgement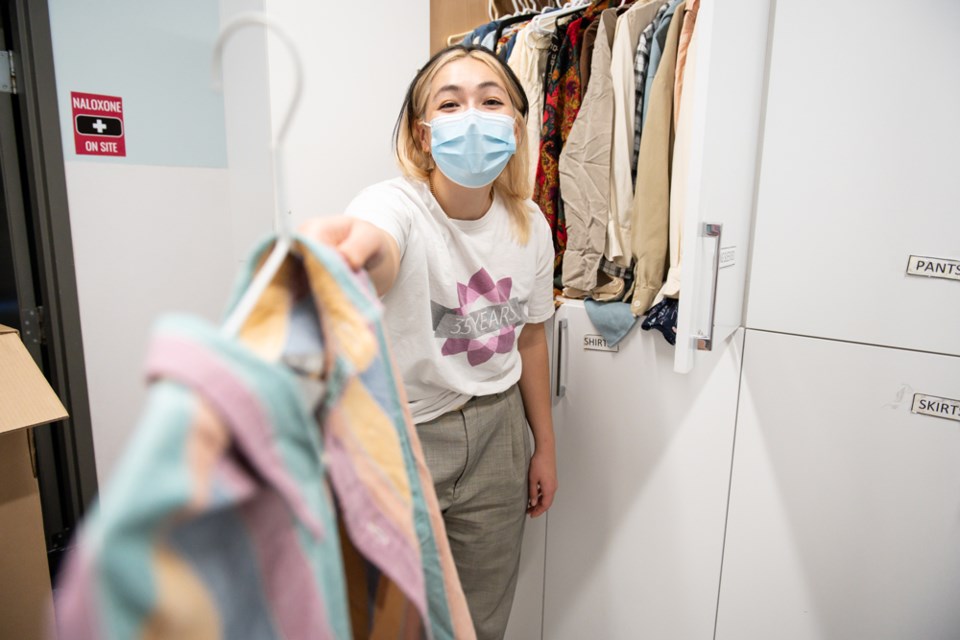 While the increase in availability surrounding its services helps make a substantial difference to its participants, not all street-based sex workers rely on WISH solely for their urgent needs.
For many, staff at the centre have become trustworthy, reliable and consistent sources for help navigating increasingly complicated and complex matters, with WISH responding to hundreds of requests for support each week.
In fact, approximately 350 women and gender-diverse people come to WISH for support and services each day and night, many of whom walk through the doors after experiencing targeted, gender-based, and sexualized violence due to Canada's outdated laws surrounding sex work and the lack of protection in place to ensure the safety of those participating in the industry.
"We just want to live our lives," claims another participant. "We just want to raise our children. We just want to be happy, healthy, productive people, but how do you do that?"
Having immediate access to safe, judgement-free, one-on-one longer-term support is vital to participants' ability to make safe, informed choices while providing stability in their lives. This crucial support comes from WISH's Indigenous Health and Safety Program, music therapists, and the Supportive Employment Program and Inreach team, which includes a dedicated housing worker.
Starting November 29, you can help twice as much by doubling your impact, with donations of $250 or more towards the STAND TOGETHER: Support Choice campaign being matched through to January 6.
Help make a real difference to those in need by providing the most vital of gifts - choice.
As communities in the Downtown Eastside continue to struggle against multiple crises, your support is crucial in ensuring that street-based sex workers do not face a reduction in services and have access to the resources they so crucially need.
Stand together and support the basic, yet vital, right of choice by donating today.