Josh Bloomfield left his full-time office job to work, travel and experience life abroad. Inspired by his time in Japan and Cambodia, Josh came to Vancouver ready to plant his roots in the world of tourism. Following the guidance Katrina Carroll-Foster through the Futurpreneur mentorship program, Cycle City Tours has not only found its footing, it's flourished; providing tourists and locals a new way to experience the city.
Last year Fortune reported that people age 20 to 35 were starting more businesses than their baby boomer predecessors. With new businesses popping up in every neighbourhood of the city, Vancouver seems ripe with this new generation of entrepreneurs, specifically those who are determined to shift way from the traditional career models. Instead, this new wave of business owners is choosing to do things in their own way.
This was definitely clear when speaking to Cycle City Tours (CCT) founder, Josh Bloomfield. "I studied finance and marketing in university but after graduation I didn't see myself working a typical office job." Following a few years traveling, Josh discovered how conscious travel could shape and shift perspective of visitors on a variety of social issues. This, in combination with a desire to work closely with likeminded adventurers, was the impetus for returning to Canada to start Cycle City Tours.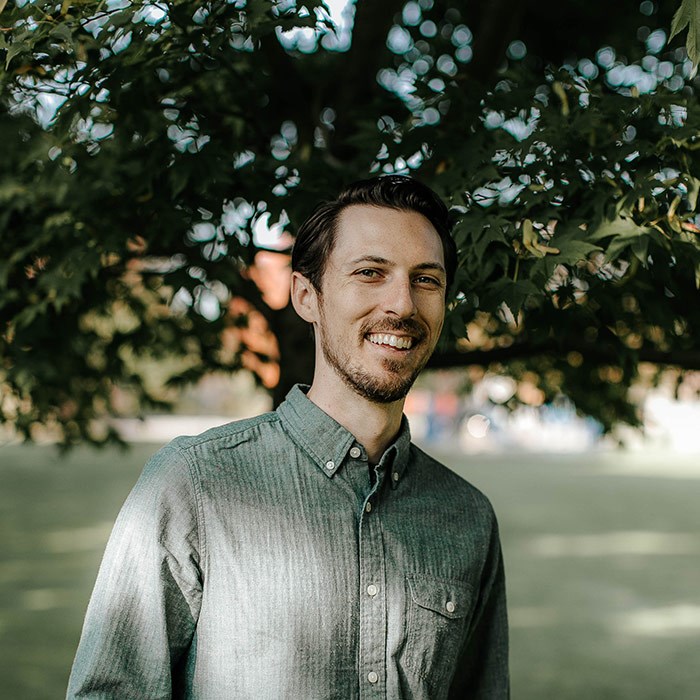 CCT offers guided bicycle tours and rentals out of their two locations in downtown Vancouver.  The focus of the business is to share insightful stories and information about Vancouver while enjoying a pedal through some of the most scenic and interesting parts of the city. They also aim to provide understanding to some of the more complex issues in Vancouver such as drug addiction, affordable housing and oppression of First Nations Peoples of Canada.  While these topics are not typically discussed on guided tours, Josh feels they're an extremely important part of understanding the city.
Even though CCT went from offering local bike tours to a full-fledged tour and rental company with two locations in just 18 months, the start-up phase was not without its hiccups. "Having graduated with a commerce degree, I did work on a business plan initially when launching Cycle City Tours, but lacking extensive experience in the tourism industry, it felt a little like "let's see what happens." Fortunately, through Futurpreneur Canada, Josh was introduced to his mentor, Katrina Carroll-Foster, whose extensive experience in marketing and brand development helped guide Josh and Cycle City Tours through its infancy, avoiding the pitfalls that typically plague young business owners.
Futurpreneur is the only national, non-profit organization that provides financing, mentoring and business resources to aspiring business owners aged 18-39. More than just another financing option, Futurpreneur's local experts and full suite of online and in-person business services help aspiring entrepreneurs build confidence and meet their goals.
When speaking about Josh and Cycle City, Katrina noted that while she was impressed with the businesses' early numbers, she was most impressed with Josh's self-awareness, vision and lack of ego. She noted that many young entrepreneurs face the same paradox; they're wracked with fear and insecurities, but feel they need to seem confident in order to look successful. Futurpreneur's mentorship program provides a safe space where entrepreneurs can ask questions, receive guidance, analyze risks and be championed by someone with the unique skillsets and experience to take their business to the next level.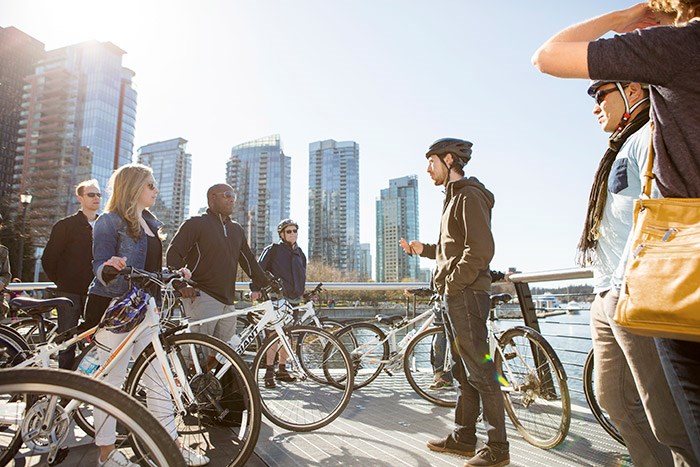 "Katrina helped me strategize our staffing needs, shop launch, and operations management, among many other things.  It has been amazing to talk through all the various aspects of the business with her for problem solving but also validation.  Having an objective mentor who is not family or friend is extremely valuable and she has really helped me to focus."
While Cycle City Tours may have grown quickly, Katrina points out that patience is key. "It takes time. Have a game plan and make sure you can finance it without personal stress because it will always cost more and take longer than you think". She also noted that young business owners will always feel as though they're in a rush, but focus is important. "Don't get hit with a shortcut tax", Katrina cautions. "If you don't take the time to explain, train and plan, you'll pay for it down the line."
While Cycle City didn't take a shortcut, Katrina and Josh's mentor/mentee relationship certainly ensured that the company arrived on time. As for the company's future, Josh is just enjoying the ride. "It's extremely rewarding to be facilitating memorable experiences for our guests. I'm looking forward to building on what we've started to reach more and more guests and find new and creative ways to grow".
For more information on Futurpreneur and their mentorships programs, visit their website futurpreneur.ca.