There's something special about watching a movie outdoors. As a child, I spent countless summer nights at the drive-in; squished in the back of my family's station wagon, snuggled up with friends, food, and blankets. For those of you that have no idea what I'm talking about (millennials), please get informed HERE.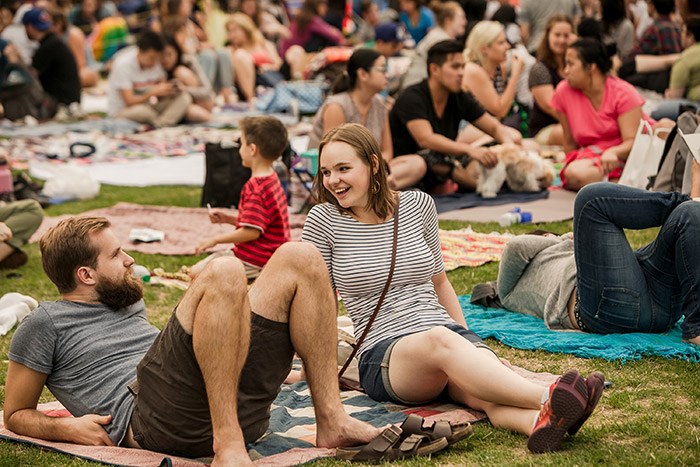 Anyway, I'm sure many of us are nostalgic for those times, or are just bored and looking for something to do. Fortunately for us, the Evo Summer Cinema is back to fill that extra-large popcorn sized void in our hearts. They've been hosting family-friendly screenings in Stanley Park every Tuesday from now until August 30th (view the full cinema schedule here). After arriving to a screening I was reminded why events like these are so special; taking in a movie with a group just makes it more fun. Whether it's a few close friends, hundreds of strangers, or an awkward Tinder date, something about the shared experience makes comedy funnier, drama more intense, and horror… Well, I won't watch horror under any circumstance so never mind.
So, if you attend an Evo Summer Cinema screening this summer, remember that we're all in it together. Unfortunately that means if you have some less than desirable movie-going habits, we will notice and we will definitely roll our eyes behind your back. To help make the experience better for everyone, here's a rundown of the essential Evo Cinema etiquette.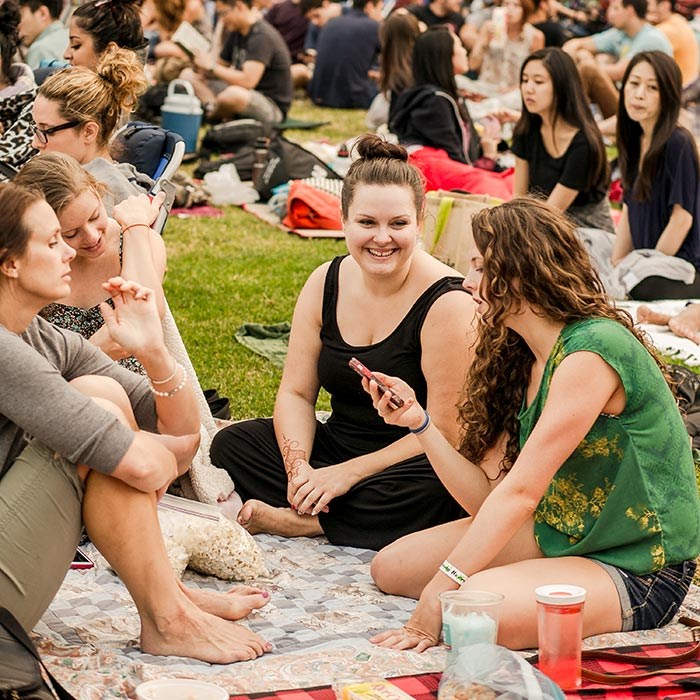 DO: Bring enough blankets for you and your party. Make sure everyone can be toasty once that summer sun goes down. Layered outfits are always a great idea!
DON'T: Pack enough materials to build a blanket fort. How can you tell if you've brought too many? Check the mounting sweat on your forehead from the seven blankets you're wearing. If you're really looking to get comfortable, sign up for an Evo Membership at the event. They are offering limited seating at the front along with a free blanket and room for you and three friends. Evo will also waive the registration fee and give you 45 minutes of drive time for free, saving you over $50!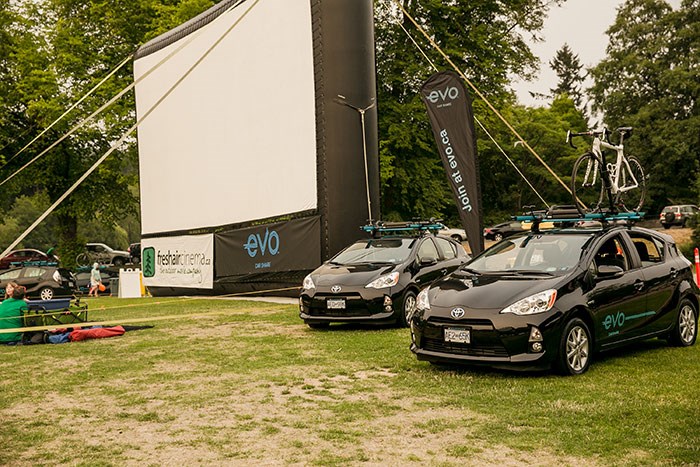 DO: Arrive early. It's a good idea to get to Ceperley Meadows (beside Second Beach), around two hours before the screening. That way, you can get a prime spot, check out the themed activities, grab a bite to eat from one of the food trucks and not ruin your evening with a stress induced argument about where to park. Speaking of which, there are 20 free reserved parking spots along North Lagoon Drive that are available at 5pm on Cinema days for Evo Members to use to get to and from the event.
DON'T: Be an early-leaver. We all know that sitting in hours of traffic after a long day sucks, but it's a worthy sacrifice for you and everyone around you, to enjoy the film that you all came out to see. If you absolutely must pack up prematurely, try to stick around the edges of the crowd to avoid causing – or interrupting – a scene. We came to see the movie not your weird silhouette.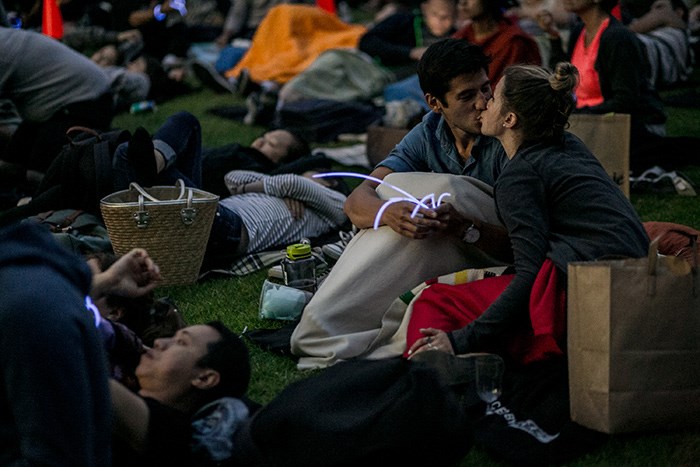 DO: Feel free to cuddle with your loved ones. Evo Summer Cinema is all about community and togetherness, and it's nice to have someone to wrap your arms around when it gets chilly out.
DON'T: Go overboard with your Evo Summer Cinema and Chill vibe at the park. People came to watch the movie, not to cringe at strangers. Why would you want to do that in public anyway? Actually, don't tell me. Ew.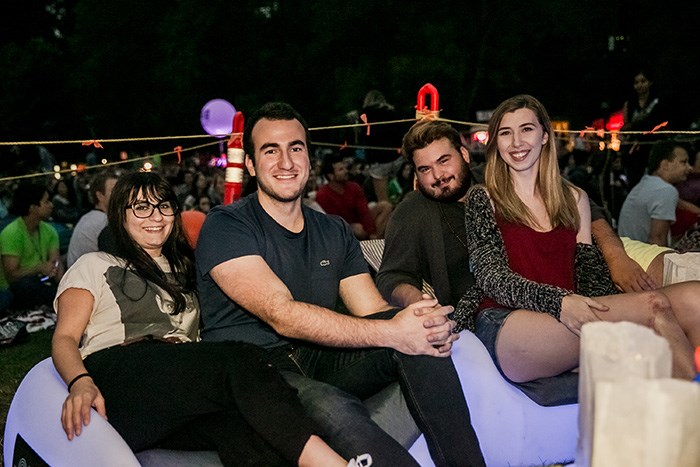 DO: Let your inner child out! Nights at Evo Summer Cinema are rife for acting like a kid again. Dress up as a character from a movie, shout out your favourite lines, or sing along to iconic songs. You can also bring your kids and let them act like kids. They'll love you for it, promise.
DON'T: Go too crazy. It's cool to sing or talk along if you're a big fan of the film, but keep your spoiler alerts and scene sealing to a minimum! Texting, tweeting, and selfie-taking on your phone is totally fine – actually, if you enter your selfie to win the weekly Evo Snapchat contest by sending it to @evocarshare, you can win a mystery prize in their giveaway – but lets be tasteful with the phone usage, okay people?
Other than following the tips on this list, all there is to do is kick back, relax, and enjoy the sweet sentimental throwback that is Evo Summer Cinema. How else are you going to spice up your Tuesday nights? Sign-up for Evo now and they'll waive the registration fee and give you 30 minutes of drive time for free.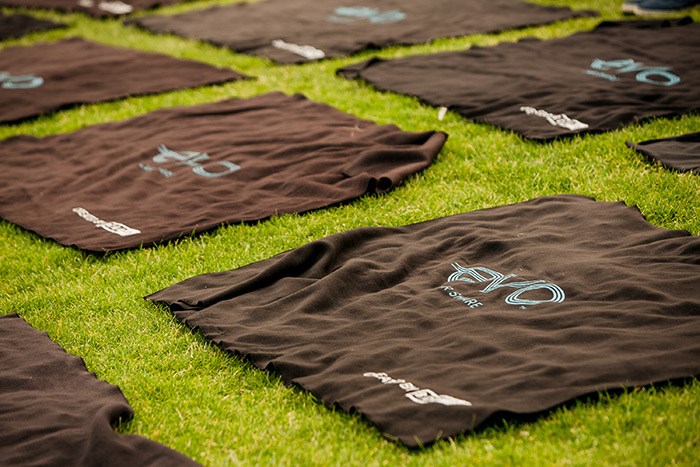 See Also: Car Sharing Continues to Evolve in Vancouver, North Van and Burnaby.