If you live in B.C., there is a good chance that the dairy products you enjoy were produced close to home.
Currently, there are approximately 465 dairy farms across the province, the majority of which are family owned and operated.
According to local gelato and ice cream artisans, local dairy is the secret ingredient to B.C's best variations of these ice cold sweet treats.
For award-winning internationally-renowned gelato Maestro James Coleridge, best known as the founder of Vancouver's beloved Bella Gelateria, the key to quality gelato and ice cream is found in its most single most important ingredient — milk. And in Coleridge's opinion, local milk from B.C. is among the best in the world.
"The quality of milk in B.C. is second to none, it's incomparable," says Coleridge. "B.C. dairy farmers care deeply about their animals and land, and how that translates into the finished product. You can taste that richness, that quality."
There are lots of ice cream and gelato makers throughout B.C. using locally produced milk from B.C.-based dairy producers, and you can get to know them all at bcdairy.ca.
Read on to learn more about the local makers and producers responsible for the creation of our favourite frozen desserts right here in Metro Vancouver and the Lower Mainland.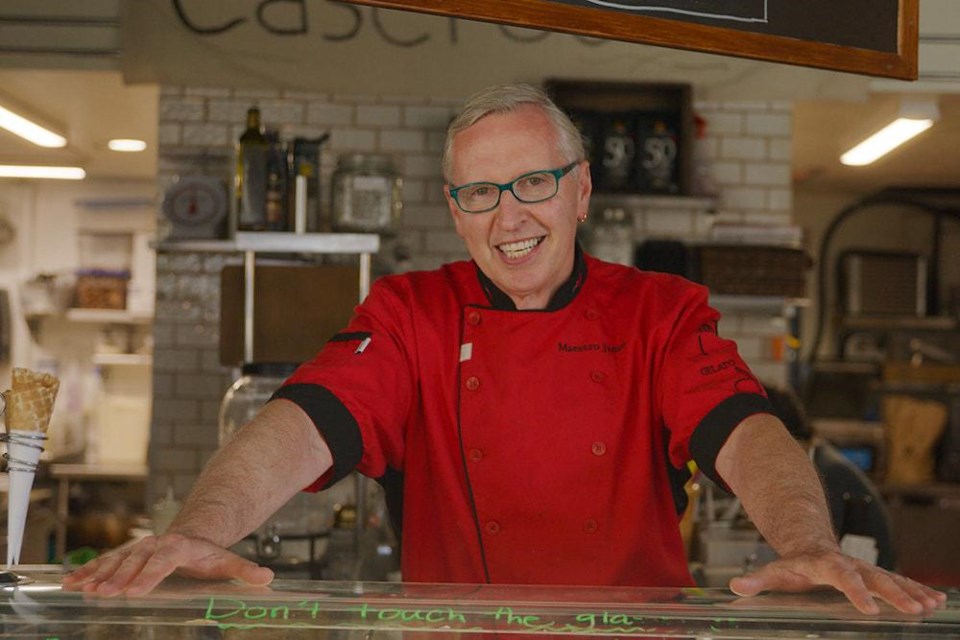 Casereccio Foods
Coleridge's latest gelato venture, Gelato by James, is a supplier of locally-made gelato for several Vancouver food businesses. Gelato by James is available by the scoop or by pint at Casereccio Foods. One of the most popular flavour combinations is Tiramisu with Marsala Wine and Kahlua.
Rain or Shine Ice Cream
Founded by husband-and-wife duo Josie Fenton and Blair Casey, Rain or Shine Ice Cream has locations on Cambie Street, on West 4th, at UBC, and at English Bay Beach. Made with fresh, natural, and sustainable whole ingredients that are sourced locally, the ice cream parlour offers many menu options to choose from, including go-to choices such as malted milk chocolate ice cream with homemade honeycomb and their cracked mint ice cream with 70% flaked dark chocolate.
Dolce Amore
Located on Commercial Drive in the heart of Little Italy, Dolce Amore is owned by husband and wife duo Daniela and Giancarlo Cusano. Since 2002, Vancouver's first grass-fed artisanal gelato crafter has been serving criminally-good Italian classics such as Pistachio and Nocciola, along with seasonally-inspired flavours like Blueberry Honey and Organic Rhubarb Lemon Mascarpone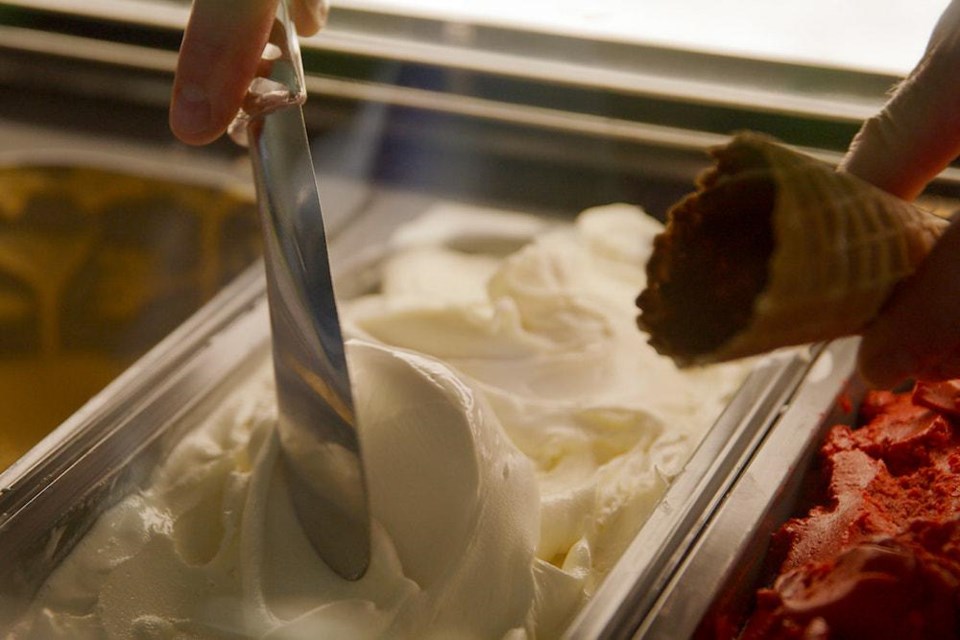 Rocky Point Ice Cream
With a flagship in Port Moody on Murray Street, locations in New Westminster and Coquitlam, and three roving ice cream trucks, Rocky Point Ice Cream is one of Metro Vancouver's favourite spots for small-batch ice cream. Founded by Jamie and Yvette Cuthberts, Rocky Point handcrafts ice cream with love. To top it off, more than 90% of the ingredients used in their whimsical flavours are sourced locally.
Avalon Dairy
Recognized by their iconic glass bottles, the family-run and Burnaby-based Avalon Dairy has been delivering fresh organic milk and organic premium ice cream to local grocers and homes across British Columbians since 1903.
Birchwood Dairy
At this country fresh combination 220 acre dairy farm, processing plant, country store, and ice cream parlor in Abbotsford, all of Birchwood Dairy's fresh dairy products are produced onsite daily, including 50 flavours of gourmet ice cream, frozen yogurt, milk, cream, and more.
From now until July 31, B.C. residents can enter for a chance to win 1 of 5 gelato prize packs from Gelato by James (valued at $100 each) courtesy of BC Dairy!