So this is pretty great: Return-It partnered with CBC Music to create a musical challenge called Green Tracks. They invited 3 BC bands – Hey Ocean!, Shred Kelly, and Yukon Blonde – to create instruments entirely from beverage containers, then record songs using them! The videos of these were posted to Youtube and the public was invited to vote for their favourite during the month of September.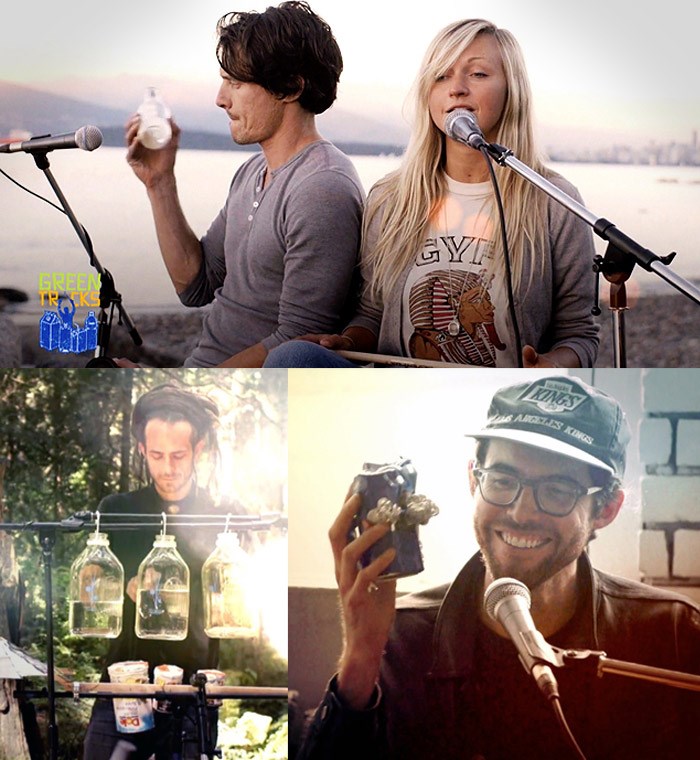 Hey Ocean! filmed If I Were A Ship at Spanish Banks, incorporating a surprisingly vast range of sounds made with varying levels of water in glass bottles. Here's their video:
Shred Kelly did My Vessel, My Grave at Delta Watershed Park, using some crazy instruments they crafted out of containers; a ukelele, drum kit, etc. Here's their video:
Yukon Blonde performed I Wanna Be Your Man in a Railtown loft, combining their instruments with ones made of beverage containers, and getting creative with some STOMPS on aluminium cans. Here's their video:
Almost 1,500 people voted online, crowning Shred Kelly as the first place winner. They donated their $3,000 winnings to MusiCounts. Second place was Hey Ocean! who donated their $2,000 prize to the Sitka Society for Conservation. Finally, Yukon Blonde placed third, donating their $1,000 purse to Hives For Humanity. So basically everybody won, especially the environment as this effort was meant to raise awareness around recycling.
Scott Fraser, CEO of Encorp Pacific, told us that "In British Columbia, people recycle 80% of the used beverage containers, which is one of the highest recovery rates in the country, but we always strive to do better. Making music from empty beverage containers is a great way to get the word out and encourage recycling. Encorp is very proud of our Green Tracks program which does an excellent job combining creativity and musical talent to help bring people together to support charitable initiatives and remind people to always recycle every one of the beverage containers they use.".
Win/win!
This Content is made possible by our Sponsor; it is not written by and does not necessarily reflect the views of the editorial staff.