The holidays are the time to spoil the ones you care about with love, attention, pretty things, and unforgettable moments.
Whether you're giving a treasured keepsake that will stand the test of time or a special experience that they won't soon forget, it pays to give an exquisite present that comes straight from the heart.
Here are some luxurious gift ideas that will make your gift receiver feel like a million bucks.
Mission Hill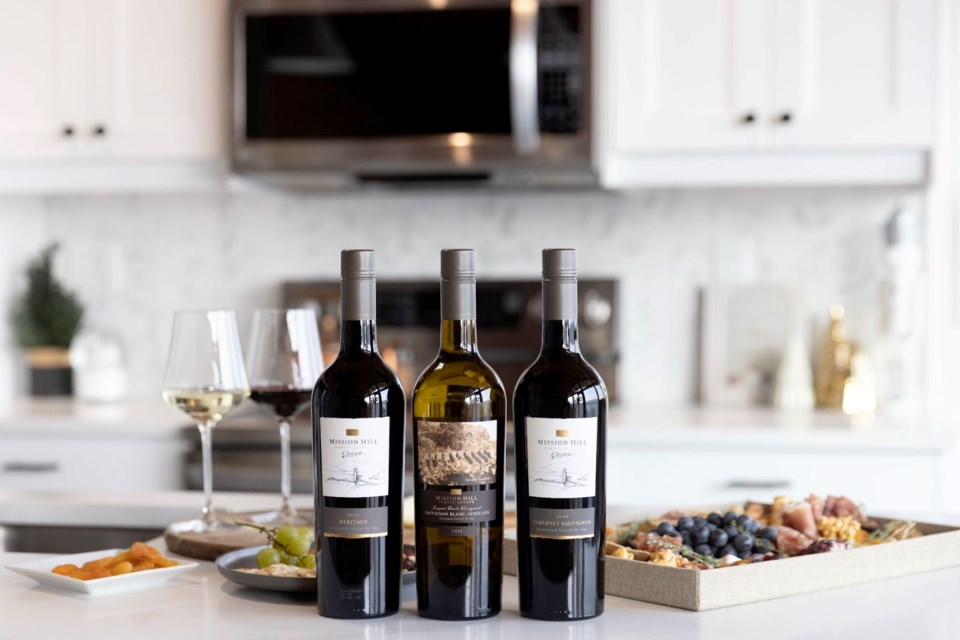 Special occasions call for special drinks, so this holiday season, give the gift of a fine bottle of wine (or two, or three, or more…)
Make a toast to the winter season with Mission Hill's curated and customizable wine bundles, wrapped in complimentary branded gift boxes, with something for every wine lover. The 'Tis The Season gift set includes three Mission Hill favourites — the 2020 Reserve Cabernet Sauvignon, the 2020 Reserve Meritage, and the 2021 Terroir Sauvignon Blanc-Semillon — that represent the best of the Okanagan Valley.
Whether you're hosting friends or family this holiday, or relaxing with some quality solo time, the 'Tis The Season collection supplies the perfect trifecta for a winter's day, whether you're on the mountain or simply admiring the snow-filled wonderland from the cozy comforts of the indoors!​
Stittgen Fine Jewelry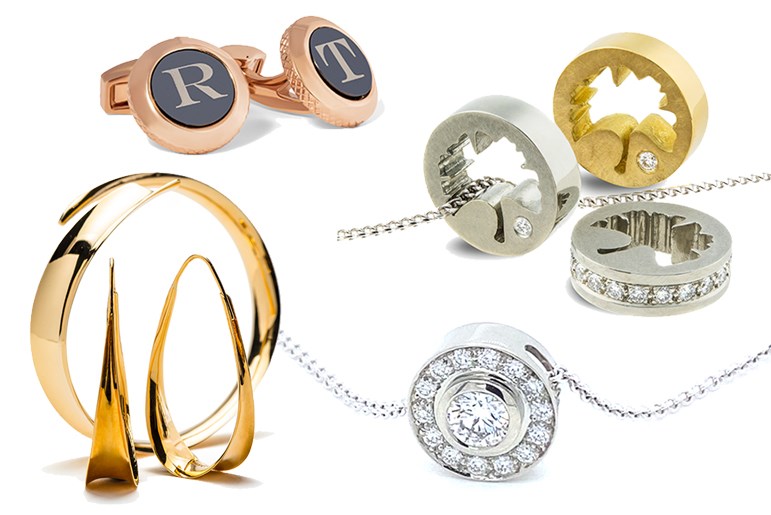 Sure, you can browse online endlessly for the perfect pair of earrings for your paramour, or have an expensive blue box delivered to your door right before Christmas, but how can you be sure it will turn out just as you planned?
It's undeniable - nothing beats the experience of shopping for jewelry in the store and seeing those stones glisten in front of you before making your selection.
As West Vancouver's trusted high-end jeweler for over 20 years, Stittgen is the place to go for exquisite custom-made jewelry. You can expect to find bespoke designs handcrafted in-house by Master Goldsmiths to the highest quality standards, without overpaying for those international brand names.
For the one on your list with taste for something different, Stittgen's signature Ginkgo Leaf pendants, available in yellow or white gold and accented with diamonds, are a timeless symbol of enduring beauty, strength, and longevity. If diamonds are their best friend, this dazzling 19K white gold diamond slider pendant radiates with high quality pavé diamonds.
If bold and beautiful is your style, then the Anticlastic curvature set, which includes 18K gold earrings and a matching bangle, makes a strong statement. And because cufflinks are always a classic gift choice, these interchangeable cufflinks, available in rose gold and other finishes, can be customized with initials or zodiac signs for a truly personalized, one-of-a-kind gift.
For more gift ideas and info, visit stittgen.com.
Korite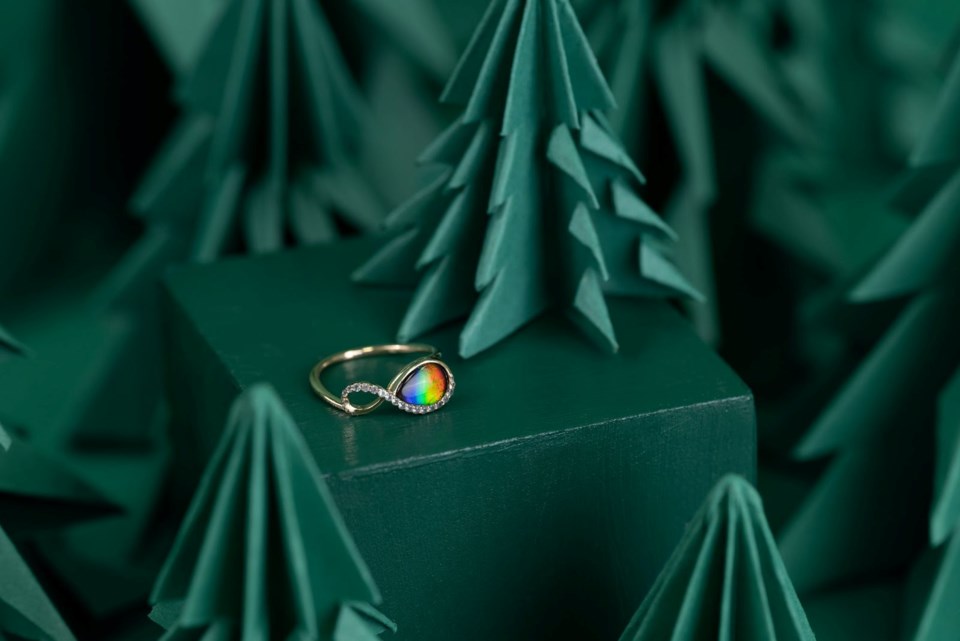 Give a gift that dazzles and delights this festive season with a luxurious piece of Canadian ammolite jewelry from Korite.
This 14K gold Ammolite ring is a part of the Infinity collection, which pays homage to life's voyage of love and legacy. Delicate curves catch the eye with a lightness that stirs the imagination. The glimmer of true white diamonds signifies the celebrated milestones that change and sculpt who we are.
Ammolite is a 71 million-year-old gemstone found in only one place in the world - the Bearpaw Formation in Southern Alberta. Show your loved ones how precious and unique they are to you by gifting them with the bold beauty and healing energy of one of the world's rarest gemstones.
Intamo Pleasure Boutique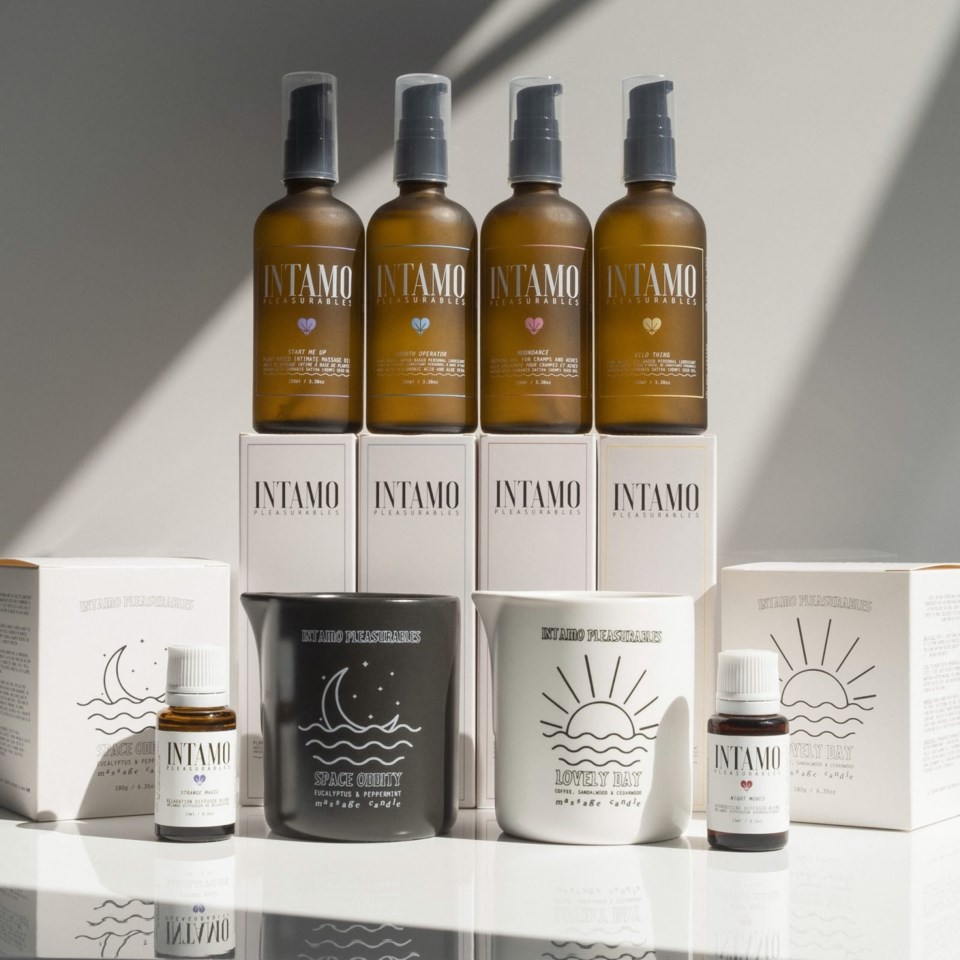 The holidays are all about spending quality time with the ones who matter to you. And no matter what your relationship status is, everyone deserves to be given, or to give themselves, some love and intimacy.
Based in Victoria, located on the traditional unceded WSÁNEĆ and Lkwungen territories, Intamo Pleasure Boutique proudly sells ethically-sourced pleasure toys, art, vintage clothing, and other fun and sexy products. They even have their own line of plant-based pleasure products, such as hydrating water-based personal lube, intimate massage oils, hand-poured massage candles, and aphrodisiac diffuser blends, that are good for your body AND the environment.
As a shop for everyone, the boutique showcases locally-made products produced primarily by underrepresented communities in the sex industry, including women, queer, sex workers, and BIPOC-owned businesses. Intamo also plays a big role in community building, so you can feel good knowing that a portion of every sale is used to advance sex education in our local communities.
Get 25% on all Intamo Pleasurables products from now until December 25. For more info, visit intamopleasureboutique.com and follow @intamofernwood2 on Instagram.​
CedarCreek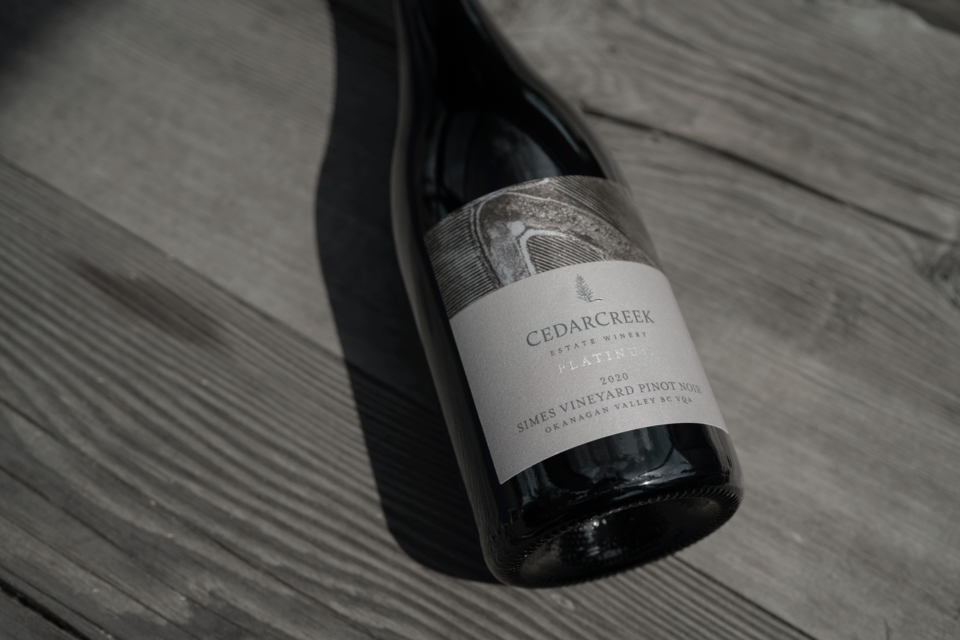 'Tis the season for sensational chardonnays, unreal rieslings, perfect pinot grigios and poised yet playful pinot noirs.
Luckily, CedarCreek Estate Winery offers award-winning selections for all these and more, including the Simes Vineyard Pinot Noir as part of its Platinum Collection. A beautifully balanced delight, the Simes Vineyard Pinot Noir offers a wave of fresh cherry and a variety of soft, velvety tannins to support its fusion of fruit flavours.
On top of its accolades for its individual wines, CedarCreek also received the crowning achievement of earning Wine Align's Winery of the Year for 2022!
So, whether you or the names on your gift list prefer a whimsical, well-weighted white, a robust, well-rounded red, or a right-in-the-middle, radiant rosé, you'll find all your vino-vying heart desires, with no need for wine-ing!