Who's the snarkiest, nastiest and meanest of them all? The Christmas Queen of course! And Vancouver TheatreSports League is bringing her back in all her glory for Christmas Queen 3 - The Bachelorette Edition.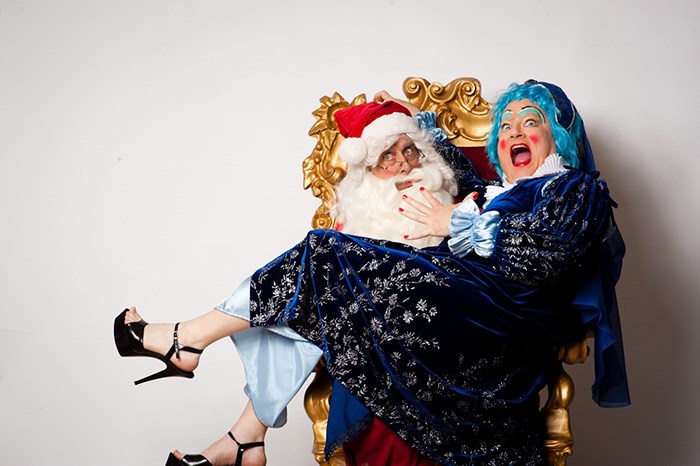 This year, The Christmas Queen saga continues, as she becomes the star of her own reality show. Her bachelors-in-waiting are none other than the who's who of the Holiday season, Elf on a Shelf, Jack Frost, Scrooge and of course, Santa Claus! Will Jack Frost win the Queen over despite his icy demeanor? Or will the Elf on a Shelf get the last rose? These questions and more will be answered every Wednesday through Saturday from Nov 23 - Dec 23 at the Improv Centre.
In true Vancouver TheatreSports fashion, the audience is encouraged to call out suggestions and get involved, ensuring that no two shows are ever the same. Always hilarious and sure to get you in the holiday spirit, the Christmas Queen is one Nasty Woman you'll definitely want to check out!
Shows are starting to sell-out, so make sure to grab your tickets online before it's too late!

Christmas Queen 3 - The Bachelorette Edition runs at the Improv Centre on Granville Island located at 1502 Duranleau St., Vancouver (directions here) Wednesday through Saturday nights at 7:30pm from Nov 23 - Dec 23. More info available on the Vancouver TheatreSports website.  Christmas Queen 3 is inspired by British Pantomime (Panto), which is a unique theatrical form that is typically performed during the Holiday season and features a 'Dame' - a male actor performing an older female role in drag.