If you choose to purchase an item in this article, we may earn a small commission (at no extra cost to you).
Oftentimes, we feel that our options for furniture are limited by the square footage of space we have in our homes. For that reason, our choices are mainly determined by what fits with little to no consideration for our own personal design tastes and layout preferences.
How can you maximize the potential of your home spaces so that everyone under your roof — and your guests — have more room to live, work, socialize and relax?
Try modular furniture, a flexible form of smart furniture that can be fashioned into any size, shape, or layout in any room for any purpose or occasion according to your needs and preferences. With rearrangeable and configurable furniture, you can modify furniture sets as you wish by connecting the pieces to create your own unique space.
Montreal-based Canadian company Transformer Table focuses on the innovation of multifunctional smart home furnishings and is a leader in modular furniture in Canada. Combining quality material, innovative construction, modular engineering and classic design, the company's line of modular home furniture sets takes space-saving, adjustability and customizable features to a whole new level.
Modular furniture can be found in every room of the home, including pieces such as extendable tables and benches, modular couches and outdoor furniture sets.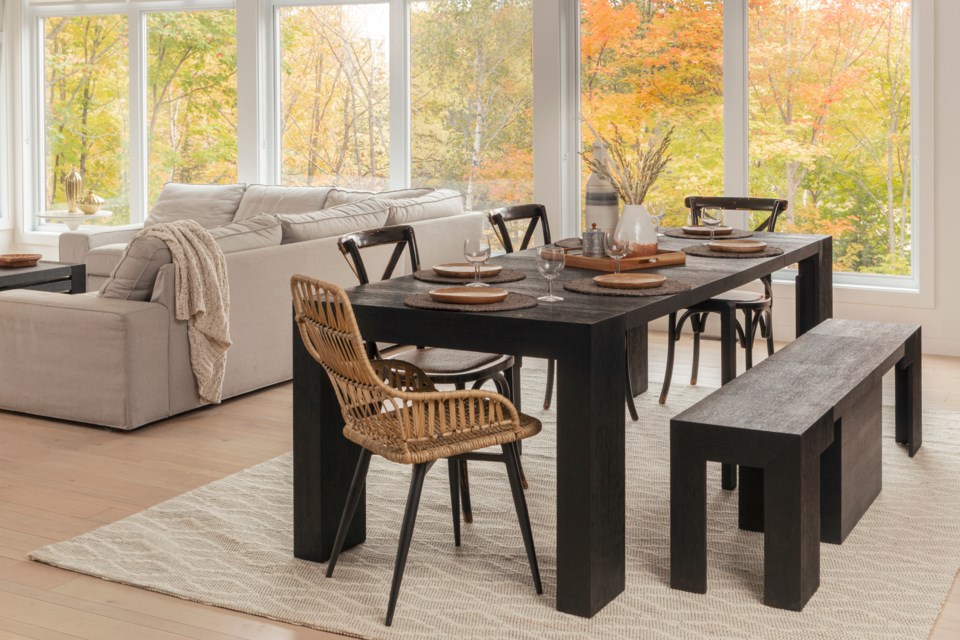 The signature furniture set that started it all, the 6-in-1 Transformer Table, made from 100% hardwood and high-quality materials, is built to last and to be extended.
Transformer Table allows all homeowners the opportunity to host all their family and friends, accommodating all group sizes no matter the size of their homes. With a variety of six configurations to choose from, this extendable dining set can transform from a cozy table for two to a banquet-style long table for 12 that extends up to 10 feet.
The Transformer Table Dining Set is available in a selection of natural wood finishes, including American Mahogany, Siberian Birch, Australian Acacia and Canadian Dark Oak.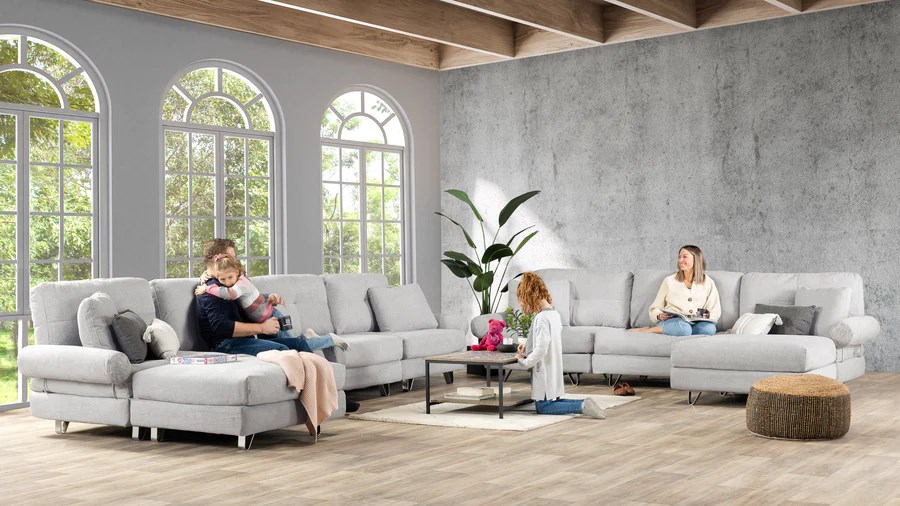 Sold in multiple modular pieces and able to seat up to 10 people, the Transformer Couch sectional sofa can be changed into dozens of different seating configurations, from an L-shape couch to a loveseat, making it the perfect nook for entertaining and lounging. Plus, with plush high-density foam, this transformative sofa is your best bet for maximum comfort.
The Transformer Couch is available in storm gray, dark gray, indigo blue and teal blue, with sofa covers that are removable, washable and interchangeable.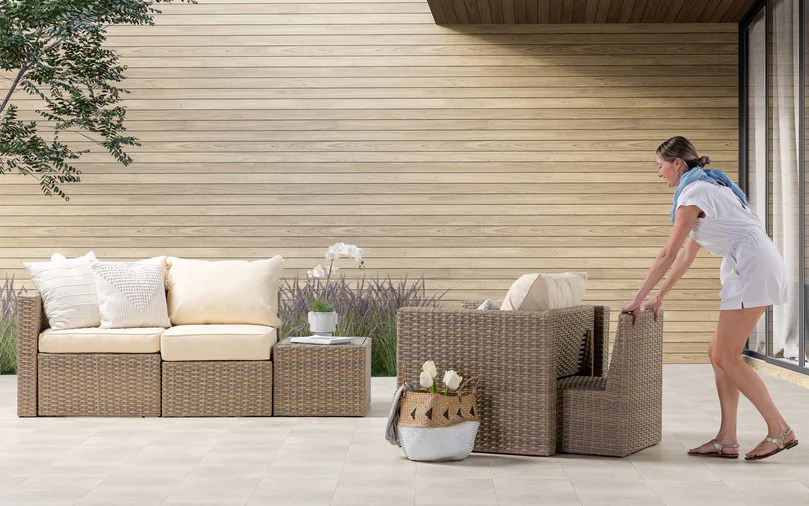 Outdoor living made flexible, the Transformer Outdoor patio set is perfect for throwing parties and BBQs, along with relaxing family afternoons.
No matter the size of your deck, balcony, patio, or backyard, you can adjust the sections however you like, from a double set or single set, to a sectional or lounger. In fact, you can double your seating configuration in mere seconds with integrated loveseats hidden behind each armchair.
Available in beige and gray, this patio conversation set made of all-weather resin wicker is constructed from weather, UV, and stain and mildew resistant materials.
Transformer Table's modular furniture pieces are meant to stick with you for years to come, expanding and adapting to whatever changes come your home's way, including moving to a bigger house, welcoming a growing family, rearranging your space, or changing your home decor style. Even better, these furniture sets are sold at below standard market prices.
Don't miss out on Transformer Table's best deals of the season. Absolutely everything is on sale for a limited time only, and with free shipping! Shop now at ca.transformertable.com.