Vancouver prides itself on being one of the most eco-conscious, environmentally friendly and nature-oriented cities in the world. A significant factor behind this reputation is the region's excellent air quality.
For the Vancouver Fraser Port Authority, ensuring the region maintains this status while keeping trade moving is a top priority.
Air emissions are not easily contained and can directly affect air quality and contribute to climate change. In fact, these emissions can readily cross municipal, regional and national boundaries, which is why the port authority works closely with many others to monitor and address port-related air emissions.
To that end, the Vancouver Fraser Port Authority partnered with the neighbouring Pacific Northwest ports of Seattle, Tacoma and the Northwest Seaport Alliance on a first-of-its-kind strategy to phase out port-related emissions by 2050.
The strategy outlines key pathways to decarbonize port activities, with a focus on encouraging the transition to cleaner, lower-emission fuels and technologies.
One of the programs the port authority is championing is called the Clean Technology Initiative, which has helped fund several clean technology pilot projects by port businesses in partnership with the Province of British Columbia,
The goal of the initiative is to help businesses transition away from fossil-fuel powered equipment and fuels by allowing them to test low-emission alternatives, such as renewables, biofuels, and battery-electric vehicles, first-hand.
This year, for example, the port authority and province helped fund local ferry and terminal operator Seaspan Ferries purchase two battery-electric terminal trucks to be tested as low-carbon alternatives to the diesel-powered variety.
The impact is significant. Replacing just one diesel-powered truck with a zero emission battery-electric truck can eliminate 93% - or 76 tonnes - of carbon dioxide emissions per year and 100% of air pollutant emissions.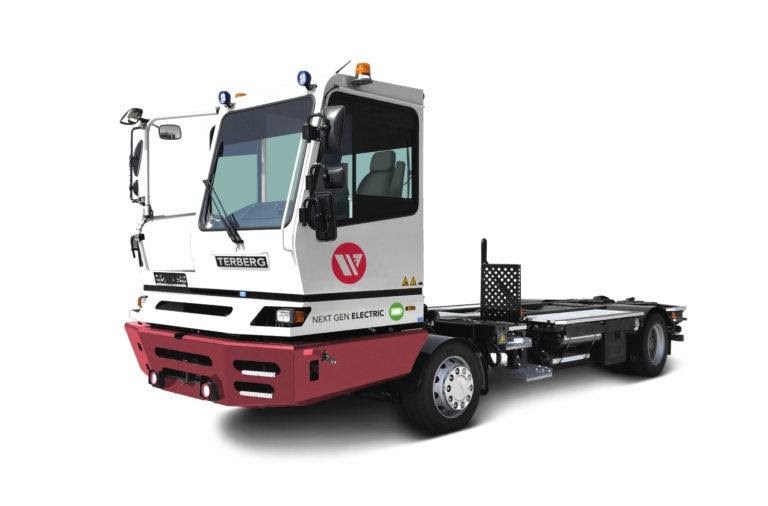 To maintain accountability, the four participating ports publish annual reports on their progress toward the goals and objectives of the Northwest Ports Clean Air Strategy. The strategy guides port efforts to eliminate emissions for each of the main emissions sources at ports, including ships, cargo-handling equipment, container trucks, locomotives, and even the port authority's own administrative operations.
One of the goals of the strategy is to encourage more ships to use shore power, cleaner fuels, or other emission-reducing technologies – practices that the port authority proactively encourages through its EcoAction program, which provides discounted harbour dues for shipping lines that demonstrate leadership in reducing their emissions.
Over the long term, the port authority plans to continue to support shipping companies in adopting fuels or technology that minimize emissions beyond those already required by the International Maritime Organization.
As the Northwest Ports Clean Air Strategy is an entirely voluntary collaboration aimed at reducing - and ultimately eliminating - seaport-related air pollution and greenhouse gas emissions, it relies on extensive engagement between ports, industry, government, and the broader port community.
With growing awareness and enthusiasm about the transition to clean technology among the port community, the port authority is hopeful about reaching the Northwest Ports Clean Air Strategy's vision of a future, zero-emission Port of Vancouver.
To learn more about Northwest Ports Clean Air Strategy and Port of Vancouver's bold vision for building a cleaner future, visit portvancouver.com.