A luxury retreat where you can take a break from your busy calendar and focus on yourself while indulging all of your senses in B.C.'s incredible nature is even closer than you can imagine.
Victoria's Oak Bay Beach Hotel, recognized as Canada's #1 Hotel in 2021 as named by Condé Nast Traveler, is the ultimate destination for luxurious and relaxing wellness experiences along the picturesque west coast. Located just a short ferry ride from Vancouver, the seaside boutique hotel on Vancouver Island is within a 10 minute drive from downtown Victoria, making it an easily accessible island getaway that's still close to the city.
The essential highlight of Oak Bay Beach Hotel is the on-site Boathouse Spa, which was recognized by Spas of America as the #1 Spa in Western Canada in their list of the Top 100 Spas of 2022, The award-winning world-class spa also ranked at #5 on the list of the Top 50 Spas in Canada.
As Victoria's only oceanfront spa, Boathouse Spa has an array of holistic treatments and therapies to restore the mind, body, and soul, all while overlooking the stunning scenery of the Pacific Ocean. One such treatment is the spa's signature Inhale Exhale Body Experience, which involves the application of full body brushing and moisturizing, a soothing head and scalp massage, and a nourishing back massage.
New this year to the Boathouse Spa is the addition of a eucalyptus-infused sauna to their steam room facilities. Made possible through a custom installation partnership with Wildwood Saunas, the brand new luxurious sauna offers guests a new and improved therapeutic experience, unleashing a multitude of benefits such as increased relaxation, reduced muscle tension, improved sleep quality, lowered inflammation, and more. Spa guests who purchase a pool access upgrade with their booked treatment, along with overnight guests of Oak Bay Beach Hotel, will receive exclusive use of this new amenity.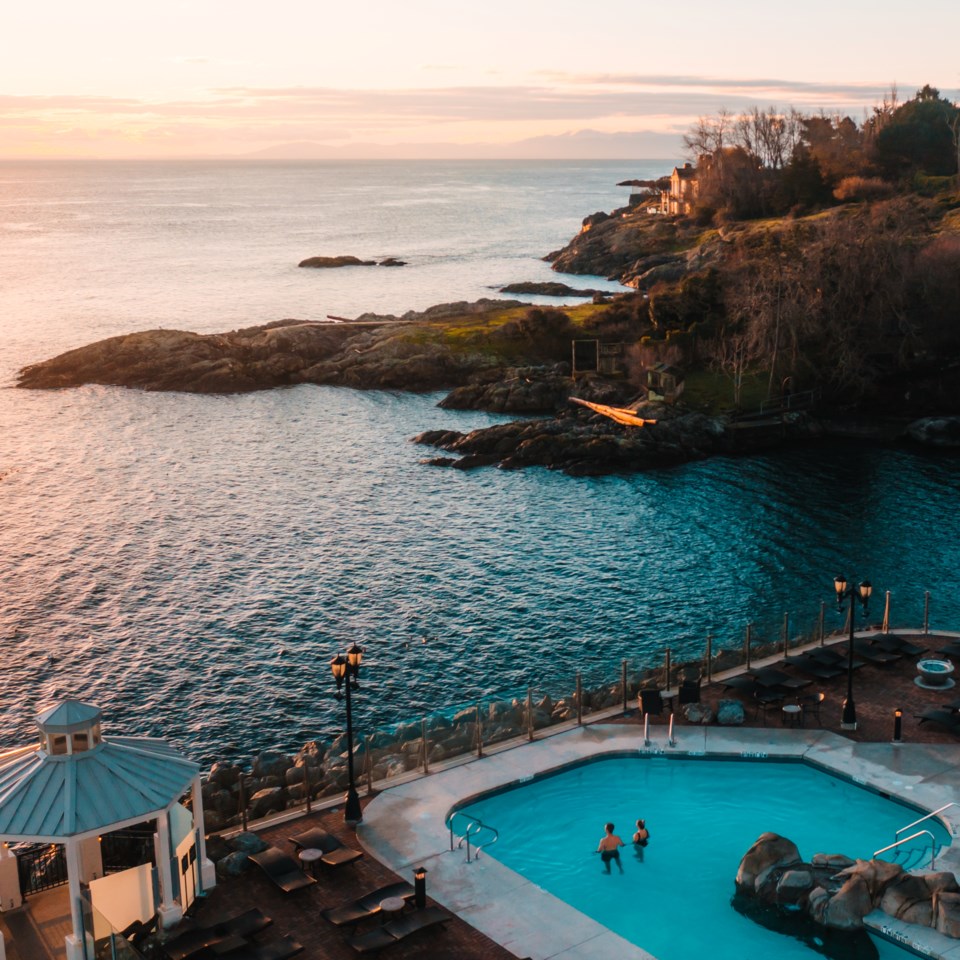 A visit to the hotel and spa isn't complete without taking a dip in the heated outdoor mineral pool and hot tubs, situated right on the edge of the Salish Sea. It's the perfect way to soothe away your stresses and aches during your wellness getaway. Home to Victoria's only licensed oceanfront pool deck, Oak Bay offers several poolside amenities, such as assigned lounge chairs, water and towel service, and signature cocktails and light bites from the Boathouse Kitchen & Bar.
Throughout 2023, the boutique hotel plans to host a variety of wellness-focused events. On March 18, guests are invited to Sip & Unwind for an evening of mindfulness and entertainment by candlelight in Oak Bay Beach Hotel's David Foster Foundation Theatre. Led by Boathouse Spa director Tina Lyons, attendees will be guided through a gentle and soothing 90-minute yoga and meditation class while enjoying a live performance from guitarist Juan De Marias. Following the session, there will be a reception with light bites and a glass of wine to round off an evening of movement, music, and connection.
Looking for an itinerary filled to the brim with wellness? Register to attend their annual Wellness Weekend, led by Catherine Roscoe Barr, BSc Neuroscience, wellness coach, and founder of The Life Delicious.
Participants will be led through five in-depth modules on Mindset, Movement, Nutrition, Sleep, and Connection, amidst the inspirational and sophisticated surroundings of the Oak Bay Beach Hotel. The weekend retreat also includes four nights accommodation, nutritious meals, guided group exercise, a discount at the Boathouse Spa and has guests leaving with a personalized action plan for an exceptionally energized experience.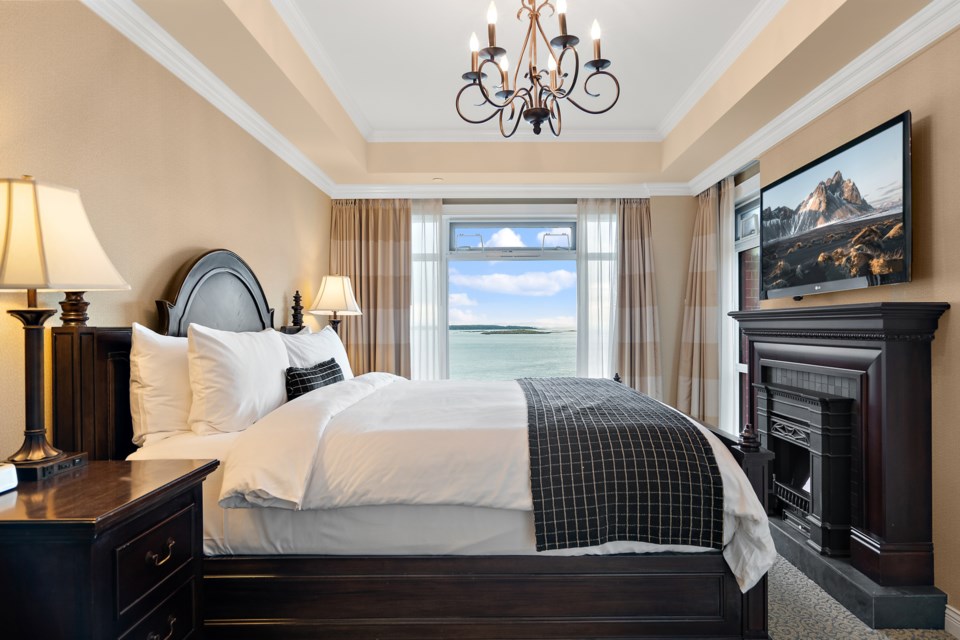 After a rejuvenating day at the spa, you can retire to one of the hotel's exquisite and spacious guest rooms and indulge in your own personal paradise. Each of Oak Bay Beach Hotel's 100 boutique rooms are designed with spa-inspired bathrooms, featuring soaker tubs, rain showers, and heated floors.
As you drift off into a deep slumber while listening to the waves of the ocean at night and rise to sweeping views of the Salish Sea in the morning, you'll never want to check out.
Locals can take advantage of Oak Bay Beach Hotel's B.C. Residents Rate when booking their relaxation retreat today.