Vancouver's favourite amusement park is officially back for the summer!
Playland is open for endless fun and games all season long on weekends and weekdays (from Wednesday to Friday) from 11 a.m. to 5 p.m., including on B.C. Day on August 1 from 11 a.m. to 5 p.m. Playland will also be open during the evening from 6 p.m. to 11 p.m. on Fridays and Saturdays until August 14. See pne.ca/playland for the full summer operating hours schedule.
As regulars will know, Playland has plenty of enjoyable experiences for everyone, including everything from family fun rides to heart-stopping, extreme G-force thrill rides. And this year brings the introduction of a brand new skyscraping ride and the return of a classic coaster for all to look forward to.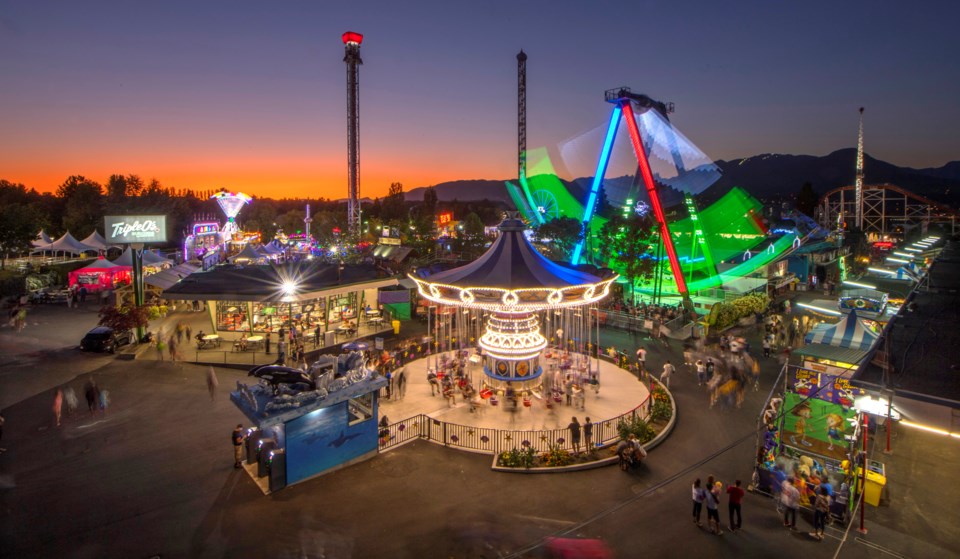 "Over the past two years Playland has undergone significant changes – including the purchase of a brand new, multi-million dollar state-of-the-art Italian thrill ride and the largest refurbishment of the Wooden Coaster since it opened in 1964," shares PNE spokesperson Laura Ballance.
Opening in July, Skybender features a spectacular light package, dynamic action sequences, and an exhilarating combo of gravity drops and accelerations.
"Skybender is unlike anything currently available in Canada and is one of the few rides anywhere in the world offering a single rider experience," says PNE President and CEO Shelley Frost.
Considered one of the greatest wooden coasters in the world, Wooden Coaster has undergone an extensive retrofit, including the addition of lap belts in the train, while still retaining the ambiance of yesteryear.
Coaster rides an average of 1/2 million guests annually, and returning riders can expect the same series of climbs, dips, banks, horseshoe turns, and reverse curve as they remember.
"This retrofit will ensure that this special piece of global ride history is ready to celebrate its 65th birthday in 2023 as well as many more decades thrilling Playland guests," says Ballance.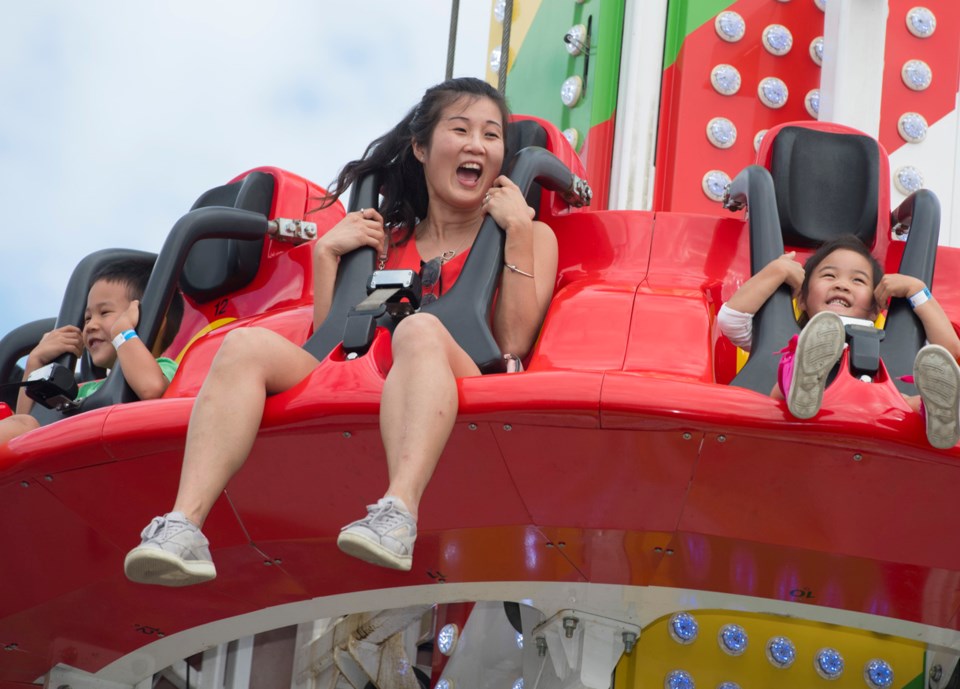 Kids and adults alike can enjoy family fun rides in the Family Fun zone, including favourites such as Flutterbye, Dizzy Drop, Kettle Creek Mine Coaster, and Sea-to-Sky Swinger.
In addition to rides, Playland also has a vast range of other entertaining activities like midway games, mini golf, a haunted house, and a climbing wall.
And, in between rides and games, you can indulge your appetite and stuff yourselves silly with fair food favourites, including Triple O's burgers, pizza, totchos, slushies, cotton candy, and the iconic mini donuts.
Tickets are limited, so book your Fun Passes and Thrill Seekers today at pne.ca/playland! Children 3 and under can get in free with a paying adult.