With summer coming to an end, many parents are searching for new ways to keep their kids entertained, engaged, and educated outside of school hours. While sports and music lessons are both fantastic options, a third option is gaining popularity among kids of all ages.
And it's a great option that you might not expect.
Coding has exploded in popularity in recent years thanks to our increasingly digitally-dependent way of life. This interest in coding and coding-adjacent practices has resulted in almost half of high schools introducing some form of computer science into their curriculum.
As adults, we might think of coding as a bunch of numbers and letters tediously typed on a screen. However, kids view coding as the foundation of their favourite apps, video games, movies, and websites.
While some youth trends are easy to roll our eyes at (i.e. the resurgence of Y2K fashion), this is one parents can get behind. Taking screentime and turning it into a learning opportunity. Many studies suggest learning to code can equip kids with valuable skills such as problem-solving, logical thinking, creativity, emotional intelligence, resilience, and persistence.
Setting kids up for success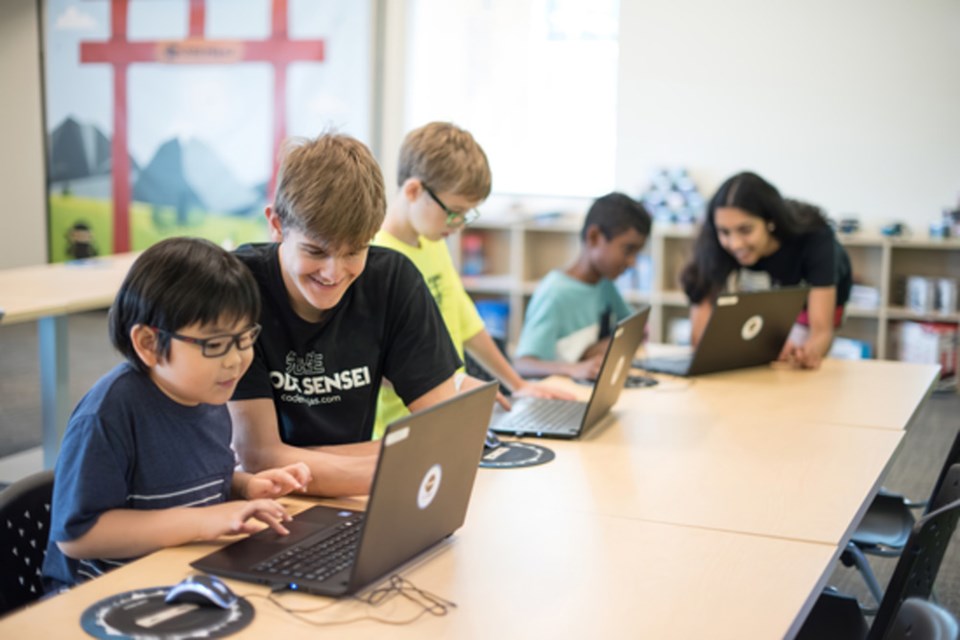 Fortunately, organizations like Code Ninjas offer coding education for children ages 5 – 15 through a hands-on, engaging environment that fosters the development of valuable coding skills through their unique game-based curriculum.
Not only will your kids learn the fundamentals of coding at Code Ninjas, but they'll also move from being consumers of technology to being active creators, gaining first-hand experience in their own ability to shape the world around them through tech.
With multiple locations in Metro Vancouver, including a brand new "dojo" in South Vancouver, Code Ninjas promotes learning through interactive projects and collaborative activities like making their own video games. Here, kids can gain creativity, problem-solving, critical thinking, and STEM skills in a fun, safe, and inspiring environment.
This inspiration foundation is thanks to a Microsoft® sponsored curriculum, which focuses on developing creative problem-solving and logical thinking skills, allowing kids to develop future-ready skills while building confidence in their own abilities in real time.
Developing digital literacy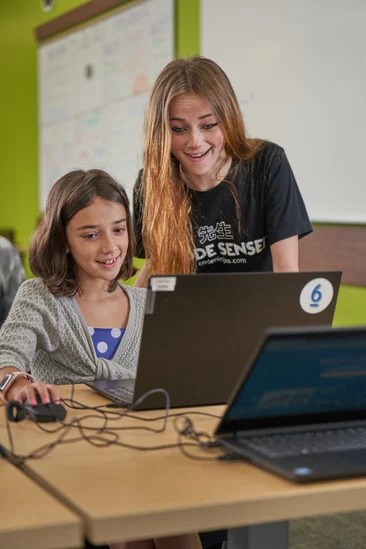 There's also the buzzword-worthy issue of "digital literacy," which has taken on new life with the swift introduction of artificial intelligence (AI) into our daily lives. Simply put, as we become increasingly reliant upon tech, it's crucial to equip children with the knowledge, skills, and confidence (AKA digital literacy) to keep up with today's technology while also being literate enough to handle whatever comes next.
What comes next is really the whole point, as coding won't just help your kids today. It will give them a leg up in the job market of tomorrow. In fact, a 2018 study examining nearly 100 million unique job postings found that computer science skills, such as coding, represented 65% of the fastest-growing skills and 62% of the high-paying skills. And those numbers keep growing.
So, sign them up for soccer and put them in front of a piano, but don't miss out on a fantastic new way for your kids to code, create, and have fun. Registration is open now, but act fast! Spaces are limited.
You can learn more at the Code Ninjas Open House, September 8 - 10, at their new location at 6684 Main St. in South Vancouver.
To learn more, visit codeninjas.com.