Get ready for a cathartic dose of creativity and culture because the PuSh International Performing Arts Festival is back and better than ever!
In its 18th annual edition, the festival will run from January 20th to February 6th, 2022, at various venues across the Lower Mainland.
Won't be able to make it in person? No worries! There will also be select programming online. Whatever the physical or digital venue, the diverse and daring pieces and performances are sure to blow you away.
PuSh is Vancouver's signature mid-winter cultural event held every January in theatres and venues across the city. The event delivers enticing, groundbreaking and captivating contemporary works of dance, theatre, music, and multimedia presented by acclaimed local, national and international artists.
The event lineup, featuring 12 works from three countries, including one world premiere and two Canadian premiers, is devoted to creative risk-taking and dynamic interdisciplinary collaboration. This year's festival, in particular, emphasizes artists from across Canada but will also feature works from the United States and the United Kingdom.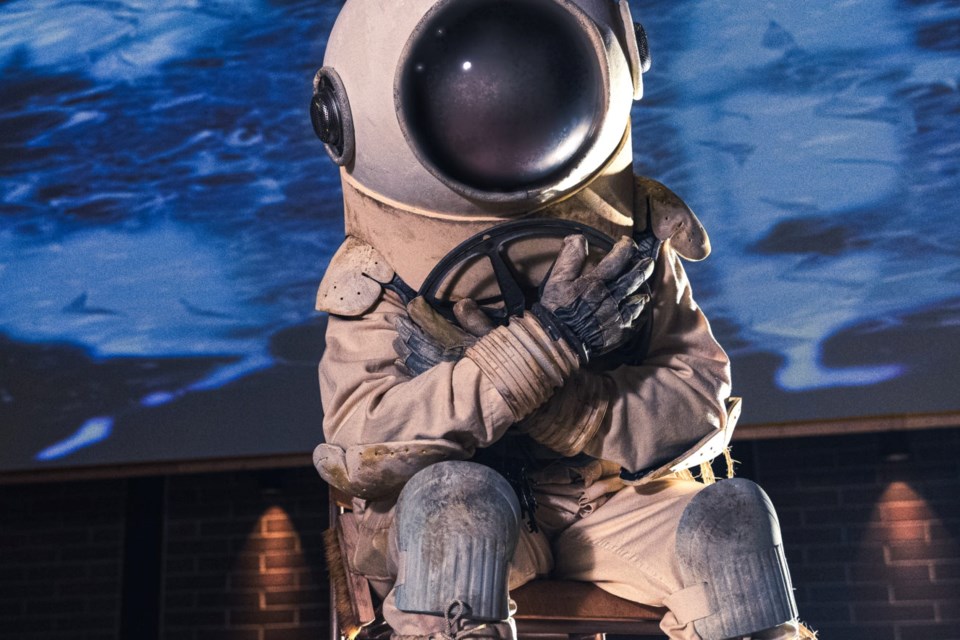 Do you mind if I sit here? Photo: James Long / PuSh Festival
The worldwide premiere comes from celebrated Canadian company Theatre Replacement. The piece - entitled Do you mind if I sit here? - comprises a multimedia extravaganza that dares viewers to imagine the future in terms of our most significant hopes, fears, and beliefs.
The first Canadian premiere, titled Capitalism Works for Me! True/False by Steve Lambert (USA) is a pointed and provocative installation project. The second, called Born to Manifest by Joseph Toonga of Just Us Dance Theatre (UK), is a kinetic expression of pride and defiance, channeling the lived experiences of young Black British men through a thoughtful yet dynamic dance performance.
This year's festival will also have Club PuSh, an annual much-anticipated program. Club PuSh is the event's platform for outside-of-the-box work and interactive experiences. It features three nights curated by Vancouver collaborators the frank theatre company, The Talking Stick Festival, and Immigrant Lessons. It will run from February 2nd to 4th, starting at 9 p.m. at Performance Works.
If you don't get enough from the daytime and evening events and want to keep the PuSh vibes going later into the night, Club PuSh is definitely the place to be. It supplies an ideal spot for fantastic performances in a relaxed and casual atmosphere. There are plenty of sights and sounds from drag artists, DJs, musicians, and street dancers to keep you engaged and keep the good times rolling. This comfortable, convivial space is also COVID-safe, so all you need to focus on is enjoying yourself and being immersed in the art.
The 18-day festival presents an emotionally honest, politically daring program of awe-inspiring dance, eclectic music, cutting-edge theatre, and multimedia performances. It serves as a poignant reminder of art's power to bring communities together and effect change.
For more details, including a complete list of PuSh International Performing Arts Festival performances and how to purchase tickets, visit pushfestival.ca.