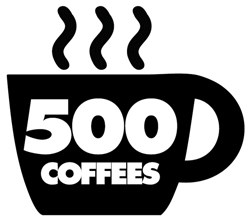 Name: Aaron Zifkin
Occupation: Managing Director
Beverage: Rooibos Tea Latte
Meet Aaron Zifkin. Ski camp founder, the former Regional Director for the Americas for Airbnb in Canada, and currently the Managing Director of Lyft Canada. We met at one of the Starbucks locations by our office, near the Olympic Village SkyTrain station.
To say that Aaron has an interesting work history would be a bit of an understatement. Even just the past 5 years have been a ride; as the first employee of Airbnb in Canada back in 2014, the way he got to where he is isn't typical of those heading up large tech organizations.
What clinched things for him at Airbnb was a moment that happened during one of the 18 interviews he did with them. To me it sounds like a gruelling hiring process, and he tells me things weren't going too well during one of the final interviews. The person interviewing him asked if he had ever been around building a community and that sparked him to tell the story of Kawartha Lakes Ski School, a small company that he had decided to leave off of his resume.
The company was a seasonal ski and wakeboard camp, and looking back on it he notes it truly bred a community. The kids who attended started hanging out with each other at the lake after classes. Parents became friends and the next thing he knew a bunch of the people involved started spending Christmas together. Students became instructors, and two couples who met through his program ended up getting married.
It wasn't on his resume but it was that experience that ended up getting him the job. His work running an online fundraising company may have helped, but as he tells me "[Running the water-ski school] effectively ended up being my MBA".
A similar theme emerges from a story he tells me about having dinner with Logan Green, one of the founders of Lyft. Aaron asked Green what the difference between them and the competition was, and how he saw them delivering in Canada. The answer he got was that "We're gonna hire a great team on the ground, treat our drivers really well and treat our passengers well."
Zifkin said that he doesn't get star struck but that his dinner was "like playing pond hockey with Wayne Gretzky in the tech space", and he was inspired that one of the top tech CEOs in the world didn't mention technology once when describing what set the company apart. It's all goes back to their mission: improving people's lives with the world's best transportation.
When pressed about what separates Lyft from the competition, it is clearly the values of the company.
In Toronto and Ottawa they've launched a Round Up and Donate program, in which passengers can round up their rides to the nearest dollar and donate the difference to a local charity. To date they've raised around $75,000.  Though Lyft is not in Vancouver yet, Lyft is already the Official Rideshare Partner for the Vancouver Canucks and has donated $10,000 to Canucks for Kids to date. Once ridesharing comes to Vancouver, they look forward to adding local Round Up & Donate partners as well.
Lyft was also the first to have in-app tipping options for their drivers, with Canadian drivers earning over $3 million in tips already. They offer "relief rides" during emergencies, like the Toronto van attack last year when they offered rides for free to everyone who was stranded after the subway shut down.
However, he makes a point of telling me that their competition is really car ownership. They envision a near future in which most people are sharing the rides and fewer people are driving alone in personal vehicles. That'll be done through ridesharing with a focus on Shared rides, bikes, scooters, partnering with local transit agencies and more. One part of that is their acquisition of Motivate, making Lyft the largest bikeshare player in North America.
Lyft is also one of the world's largest voluntary purchasers of carbon offsets, making every Lyft ride carbon neutral. They also recently unveiled Green Mode in select markets, which let riders select a hybrid or electric vehicle in the app.
Their plans involve a lot more than simply offering a service that allows you to hail a car to come and get you; it's changing the way we look at transportation, and the choices we make when choosing how to get around.
Ready for Lyft in BC? Be sure to download the app and visit ridesharingnow.com for the latest on the effort to bring ridesharing in the province and get involved.
And stay tuned for 406 more Coffees! Check out the caffeinated archive HERE.
Aaron Zifkin is a featured speaker at Business in Vancouver's Talking Ridesharing with Lyft panel on May 29th at the Vancity theatre. For tickets and info, visit biv.com/talking-ridesharing-lyft.