Do you know what really gets under the skin? Body Worlds: Animal Inside Out , Science World's current exhibition at TELUS World of Science, takes a peek under the hides and feathers of both exotic and familiar species, including a giraffe, elephant, ostrich, and even a bull. Instead of staring at a textbook, this anatomy lesson is life-sized.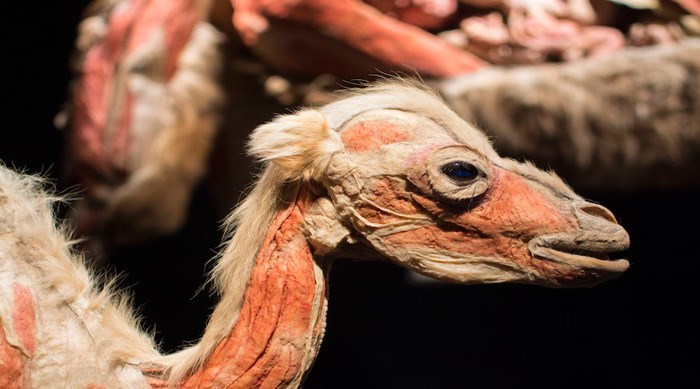 If you have seen the other Body Worlds exhibitions in Vancouver, this one is an entirely different beast. While the past exhibitions focused primarily on the human body, this one delves into animal anatomy—a subject that, throughout the years, has continued to fascinate exhibition viewers. Animal Inside Out teaches us how similar our living bodies are to the creatures we share this planet with, an experience that creators Dr. Gunther von Hagens and Dr. Angelina Whalley hope will give children and adults a deeper respect and sense of responsibility for the animal kingdom.
Compare the tiny rabbit's heart to the massive cardiac muscle that sits inside the cavity of a bull—it is awe-inspiring to see how our bodies pump blood the same way. With over 100 specimens, the exhibition offers the rare chance to compare the muscles, bones, digestive system, blood vessels, nervous systems and internal organs of a variety species for a greater understanding of anatomy.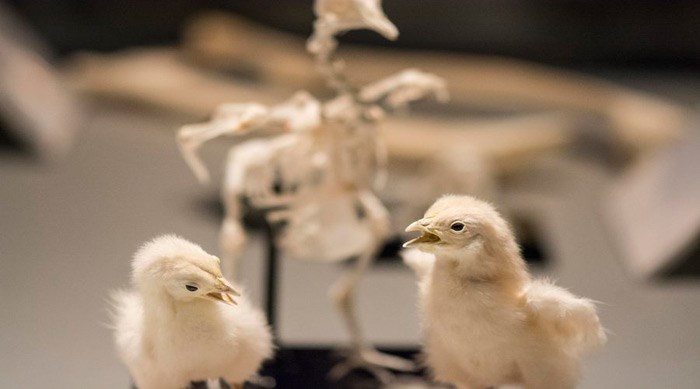 Anatomist, Dr. von Hagens, developed the plastination technique in 1977 as a way to cease body decomposition. No animals were harmed or killed for this exhibition. Essentially, water and soluble fat are removed from the body and replaced with a reactive polymer (silicone rubber, for example). Animal and human bodies are preserved in their natural state so you can see exactly how their bodies and organs look like. This method conserves even the most delicate parts of anatomy. The intricate web of capillaries, veins and arteries that make up an ostrich's circulatory system is a spectacular sight, while its skeleton and musculature convince us of the creature's incredible functions and capabilities.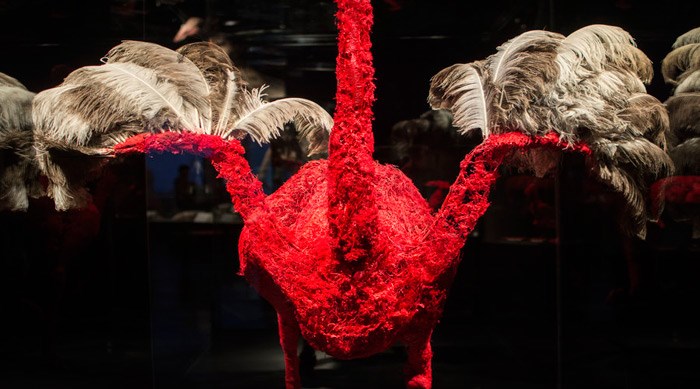 Science World added plenty of interactive activities to this exhibition, including a hands-on area which allows people of all ages touch and feel a variety of teeth, bones, and furs as a way of learning all about classification of the animal world. Plus, they've organized extra programming to take advantage of the winter break, including Animal Yoga and origami whales by artist Joseph Wu.
Visit this limited engagement exhibition at TELUS World of Science from October 3 to March 28, 2016. For more information, check out animalinsideout.com.