Every January we dust off our sneakers and force ourselves to eat bland food and work out in crowded gyms all in the name of "self-care".

And every February, we wonder just how our "new year, new you" attitude came and went so fast.

The truth is, we don't lose motivation to lead healthier lives because we're not driven, it's because we force ourselves into a grueling cycle of restrictions and rule-following when we should be more focused on having FUN.

Rolla Skate Club is a community of like-minded people that offers roller skating classes, events, parties, classic rink skates, an indoor skatepark, and short-track roller derby games from their home at the PNE. Through the sheer awesomeness of quad-style roller skating, Rolla Skate Club can empower you to challenge yourself, be big, take up space, fall down, get up, learn something new, and reconnect with play in the process.

Did we also mention it's SO. DAMN. FUN?​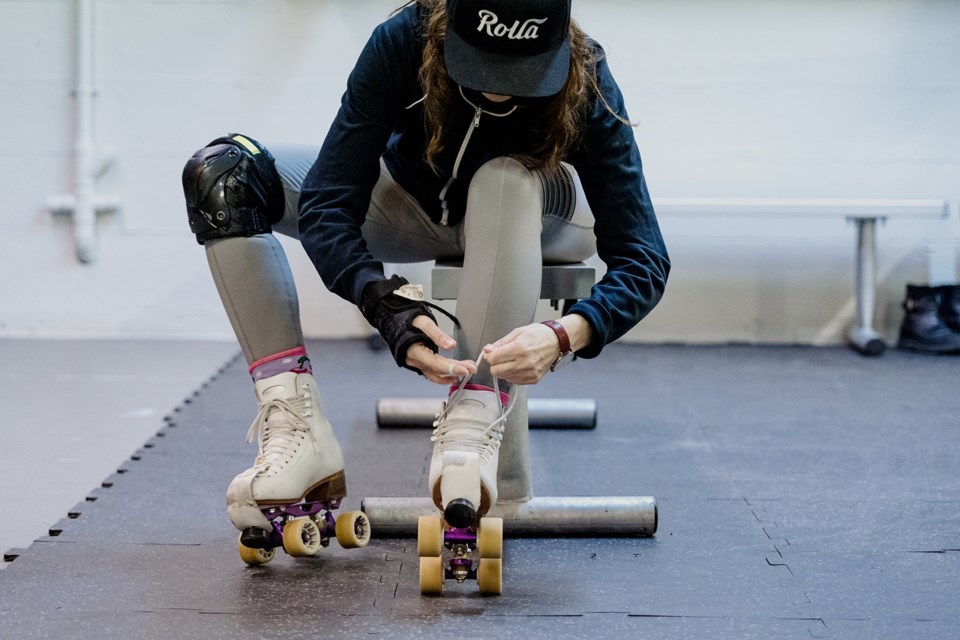 ​And yes, roller skating is an amazing workout, but that's just a byproduct of zooming around the rink, honing your skills, and laughing your head off. There's no calorie counting at Rolla Skate Club, no diet plans, and certainly no weird gym vibes, instead you'll find yourself in a safe space, surrounded by people looking to create community through the joy of movement.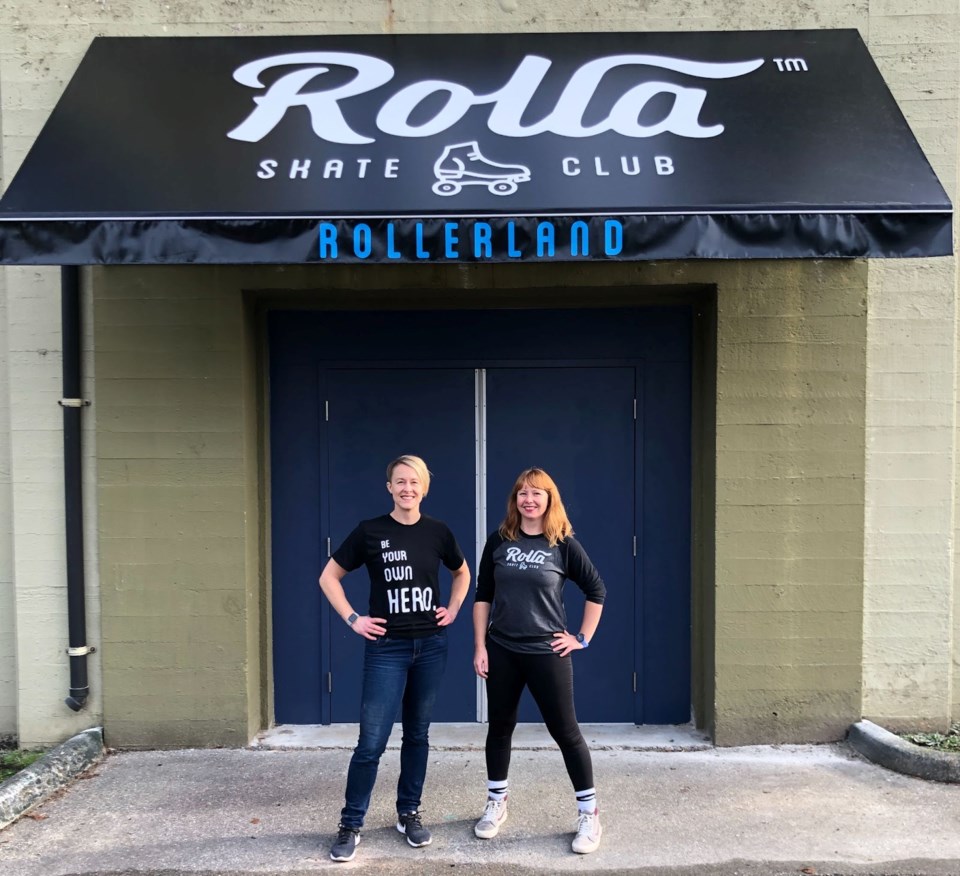 ​Joy is really the name of the game for the Rolla Skate Club. Having previously hosted classes everywhere from parking lots to art galleries and yoga studios, Co-Founders Carla Smith and Lucy Croysdill even went as far as to repurpose a retired FedEx delivery truck to deliver good moods courtesy of roller skating pop-ups all over Vancouver.
Smith and Croysdill have been coaching and playing competitive roller derby internationally since 2007, but in the past few years, have focused on helping hundreds of people reimagine their relationship with movement and fitness through roller skating. They're also Co-Founders of the Girls on Track Foundation. A not-for-profit whose mission is to foster important life skills in teenage girls, through participation in roller derby as skaters and decision-makers.

Now located in a brand new 20,000-square-foot location at The Rollerland Building at the PNE, Rolla Skate Club can spread more joy than ever. Here you'll find 40+ classes six days a week, plus an events calendar filled with opportunities to just have some serious fun. They even have a mini indoor skate park for when you're ready to take your skating to literally new heights.
New to rollerskating or returning after a long absence? No worries at all, Rolla Skate Club's mission is to make rollerskating accessible to everyone—you can grab a one-off Intro to Rollerskating class to get rolling asap!

So if you're tired of your soulless gym routine or want to actually have fun while exercising, then it might be time to roll. Rolla Skate Club offers classes for all skill and fitness levels. Remember, we come in all shapes and sizes and rollerskates do too.