As I approached University, I think I was more excited about moving away than furthering my education…
Before I knew it I was living away from home for the first time, exploring the side streets of a new city and getting excited about everything University-life had to offer. Fortunately for me, I ended up really loving my program and for the first time in my life became passionate about school. The only downside was that my naïve plan to stay out late experiencing the sights and sounds of a new city was soon abandoned in favour of libraries and dorm rooms. As much as I enjoyed my courses, I knew inhabiting only the 1km radius around my school wasn't exactly making the most of my college years. I pushed myself to take a break from the books and make time to see what the city had to offer and I'm so glad that I did. The art, culture and people ended up being just as formative and important to me as my degree.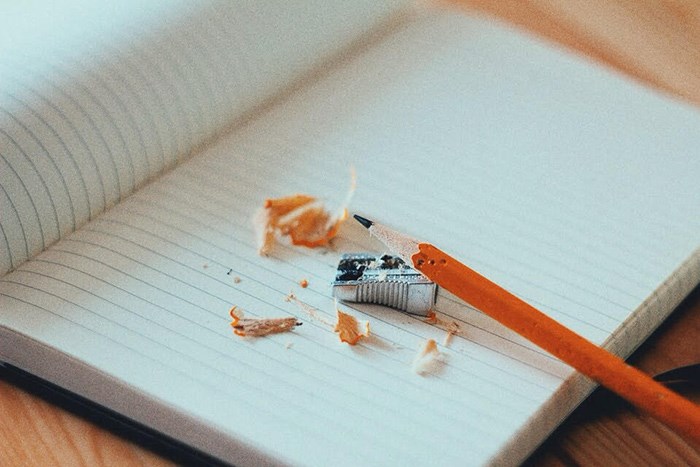 As you head back to school, try not to get too caught up in the student bubble. Explore all van-city has to offer at a fraction of the cost with Evo. With parking and Home Zones located across the street from Langara College and on-site at the UBC, SFU, BCIT, and Capilano University campuses (not to mention the whole city), you can get to where you need to be no matter what school you call home. Add some life lessons to your course load and check out our guide to getting off your campus and into the city:
1. MT PLEASANT
Why: Hipsters, Microbreweries and Art.
Destinations: Main and 1st all the way up to Main and 30th.
Distance: UBC: 10km| SFU: 23km | BCIT: 10km | CAPILANO: 14km | LANGARA: 5km | DOWNTOWN: 4km
If you're from Vancouver, your parents probably never even let you go to Mt Pleasant as a kid. Well, things changed. Behold, Mt Pleasant has transformed to Vancouver's epicenter of trendiness over the last few years. Now home to great locally owned shops, microbreweries, concert venues and restaurant, after restaurant, after restaurant, the Mt Pleasant neighborhood has become an awesome place to spend your time, day or night. Pile your friends into the car and head to the Foundation to indulge in a plate of their legendary nachos as they blast hip-hop throughout the restaurant. Then, dance away the gauc and cheese at the once-adult-movie-theatre-now-concert-venue, Fox Cabaret. If you're on a tight budget, spend the afternoon trying to track down the 40+ new murals that have just been added to Mt Pleasant's side streets and back alleys. Save more money by signing up for Evo free of charge. You'll receive 30 minutes of free drive time giving you extra change for whatever you need.
2. NORTH VANCOUVER
Why: When people say Beautiful BC, this is what they're talking about.
Destinations: Grouse Mountain, Lynn Canyon and Capilano Suspension Bridge.
Distance: UBC: 25km| SFU: 27km | BCIT: 15km | CAPILANO: 6km | LANGARA: 21km | DOWNTOWN: 12km
Mountains, hiking, swimming, climbing, biking oh my! Vancouver's North Shore is essentially a playground for outdoorsy types. This might seem boring to the Cap Students, but when was the last time you peeked over the edge of a suspension bridge? Hey, if you're not one to gravitate towards fitness and nature, it's still a proven fact that a little exercise and fresh air can help to improve brain function, so consider it an investment in your career as a professional student. As soon as the snow starts falling, North Van also boasts some amazing spots for winter sports. With room for 5 passengers and plenty of trunk space and/or roof racks for skis and snowboards, Evo can get you and your friends up to the mountains conveniently and affordably. The best part about the green wonderland that is North Vancouver? Savings! Grouse Mountain has an Evo Home Zone, which means you don't have to worry about paying for parking as you head up the grouse grind (also free). You'll have to pay to take the gondola back down, but trust us; it feels totally worth it after walking up 2,830 stairs.
3. KITSILANO
Why: West Coast Hippies, great shopping and beaches.
Destinations: West 4th Avenue and Kits Beach.
Distance: UBC: 7km| SFU: 22km | BCIT: 15km | CAPILANO: 15km | LANGARA: 10km|
DOWNTOWN: 5km
Here's the deal. If you live in Vancouver and don't indulge in at least one beach day… What are you even doing here? This especially goes for the UBC students who are only a 10-15 minute drive away from Kits beach. While it's not necessarily a hidden gem, it's certainly an oasis within the city. Sandy beaches, views of the North Shore, basketball courts, and swimming pools make this a great spot for the whole friend group. Just park your ride around Cornwall and Yew and follow the scent of sunscreen and concession stand hotdogs. After the beach, head up to West 4th for some awesome boutique shopping. Kits is also home to some pretty sweet vestiges of West Coast 60s charm; think vegetarian restaurants, crystals and hemp everything. The Naam is a Kitsilano must and you don't have to be an herbivore to enjoy. They've been killing vegetarian burger platters, miso gravy and baked goods since 1968. It's also open 24 hours a day. Speaking of which, if relaxing isn't your thing, Kits is also home to infinity coffee shops that make for great study spots, including a few other 24-hour establishments for those epic cram sessions leading up to finals. If you're one of those responsible bookworms, you might be happy to know that Evo's $0.41 per minute rate includes gas, parking and insurance, which makes it a great way to go from campus to campus or get around town, safely and affordably.

The Evo street team will be on site at UBC, SFU, BCIT, Langara College and the Capilano University campuses during the first few weeks of the school year, make sure to check them out on campus, or sign-up for a free Evo Membership today. You'll receive 30 minutes of free drive time, which will get you to almost any destination mentioned above. They've also expanded to North Vancouver as well as East to Boundary Road, South to 49th Avenue (near Langara College) and West to include free parking at UBC Vancouver campus. Make sure to spend some time getting to know Vancouver this semester, if nothing else, you'll appreciate it when you're a bit older, just like school.