Wondering what to give to your loved ones this holiday season? Why not consider shopping with local businesses that are proudly based here in Vancouver? It's a great way to give them the love and support they so deserve!

We've partnered with some of our favourite Vancouver brands to share some great local gift ideas that are sure to please everyone on your holiday gift list.
HAVANA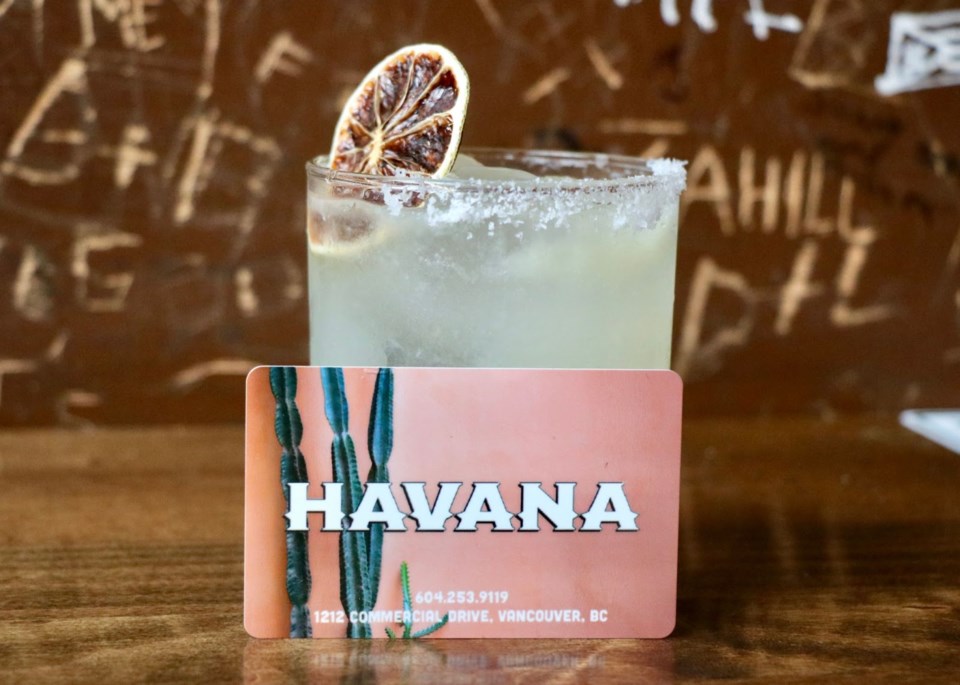 Photo: Havana Vancouver.
Spice things up and add some heat to your gift list this holiday season with Havana Vancouver!
While it is the giving season, Havana has something for both the giver and receiver! With their Holiday Gift Card Bonus, get a free margarita with every $50 purchased in gift cards. Generosity never tasted so good. It truly is the most wonderful time of the year!
Inspired by the colours and culture of Old Havana, Cuba, Havana Vancouver encapsulates the sites, sounds and, most importantly, flavours to truly capture the island life, all without having to leave the city! Located on Commercial Drive, this little piece of paradise channels a vibrant and energetic vibe featuring a unique yet fantastic fusion of Latin flavours with a Pacific Northwest style that's sure to please any palate.
Buy online or visit the restaurant. *must be 19+ to redeem. Restrictions apply. Visit havanavancouver.com/giftcards for more info.
SPUD.CA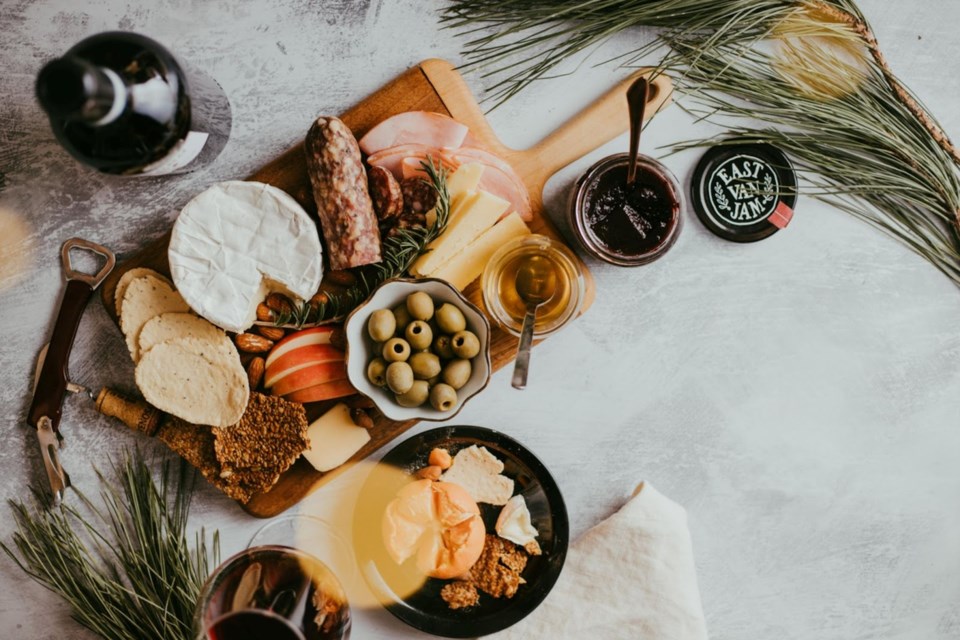 Photo: SPUD.ca
Forget about long line-ups and expensive deliveries for Christmas and put your feet up to support local!
To take the pressure off this holiday season, SPUD has introduced "The Night Before", a new offering which allows you to order local artisan gifts with next day delivery.
It's a local, sustainable way to gift your nearest and dearest! If you know someone who just loves cheese and charcuterie, SPUD has cheese from the Fraser Valley's Golden Ears Cheesecrafters and Vancouver Island's Qualicum Cheeseworks, cured meats from Moccia Urbani and Two Rivers, crackers from Eve's, and locally baked bread. Send them everything they need to create a full snacking board, including Charcuterie Mustard and Pickled Carrots from Biota, and East Van Ollie Onion Jam.
Pair your food selection with a nice bottle of vino or ale from SPUD's stocked virtual aisles. Choose a selection from local BC wine favourites, including Lake Breeze, Okanagan Crush Pad, O'Rouke's, and Poplar Grove. Beer lovers will appreciate offerings from Parkside, Red Truck, Strathcona, and other Vancouver area sippers.
In addition to grocery items, SPUD also carries a variety of health and beauty products. Spoil your giftee with luxury bath bombs from Coquitlam's Enerex, or Crystal Bath Salts from Squamish's Heartfeltliving, which also makes gorgeous glowing tea light holders and crystal salt lamps.
Visit SPUD.ca for more holiday gift ideas and info.
EVO CAR SHARE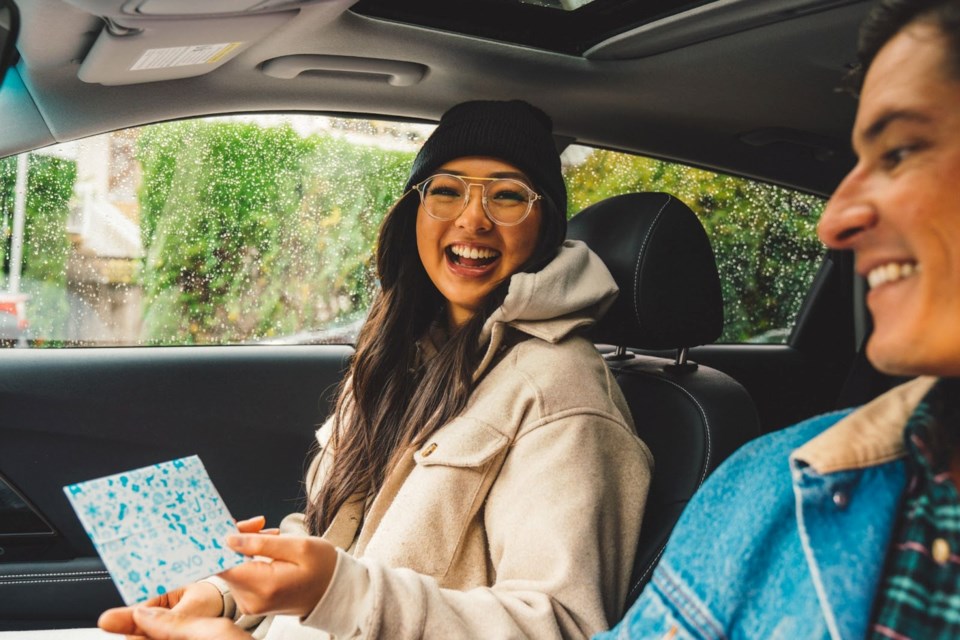 Photo: EVO Car Share
The holidays are just around the corner, and whether you're cruising around the city to catch up with some friends or visiting loved ones, get where you need to go safely and reliably with Evo Car Share!
A proud Vancouverite in its own right, Evo is channeling the giving spirit and giving back to customers, old and new. For a limited time, check out the Evo holiday pop-up shop to get your hands on some sweet stocking stuffers for friends, family, or even yourself. It's the season of giving, and that goes for everyone! Choose from $5 for a new membership plus 75 driving minutes or $10 for 25 driving minutes.
Evo provides the convenience and flexibility to pick up and drop off in different locations, getting you wherever you need to go with room for friends, all with the added bonus of a lighter environmental footprint! Plus, parking, insurance, gas, and unlimited kms are all included.
Check out the holiday pop-up shop for more info.
FRESH PREP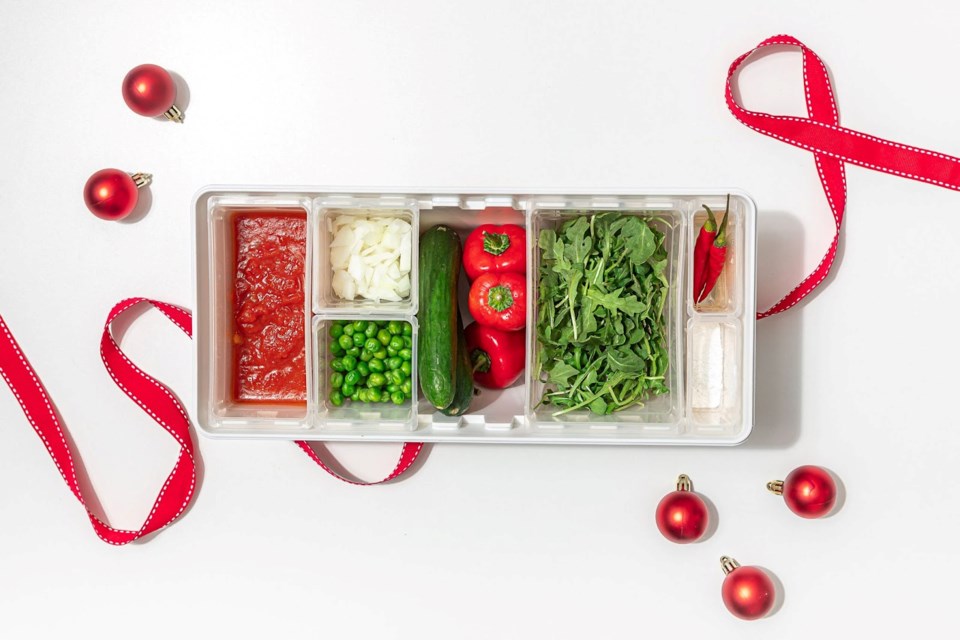 Photo: Fresh Prep.
Saying the holiday season can be busy would be a massive understatement. With the world opening back up, the excitement surrounding gathering together and seeing friends and family again is at an all-time high.
Give the gift of convenience and deliciousness everyone can enjoy this year with Fresh Prep!
Fresh Prep offers a variety of 10 different recipes every week, 50% of which are vegetarian or vegan to suit every diet, lifestyle and preference. Spark their passion for cooking with access to quality seasonal ingredients to make world-class recipes with everything delivered straight to their door weekly.
Plus, meals come in reusable, insulated and sanitized cooler bags to reduce their environmental impact. Designed for convenience and made for sustainability, Fresh Prep also offers some of its recipes in Zero Waste Kits to significantly reduce waste from single-use plastic and allow for an easier and more organized cooking experience.
Provide loved ones of all culinary experience levels the opportunity to hone their cooking skills and broaden their cuisine horizons by gifting them a Fresh Prep gift card.
To sweeten this deal even further, from November 30 to December 31, get a 10% bonus on gift card purchases.
Let Fresh Prep eliminate the stress this holiday season, so you can devote your time to making memories!
Sign up at freshprep.ca with the discount code SCVAN21 to get 3 free meals on your first order.
HEALTHY HIPPO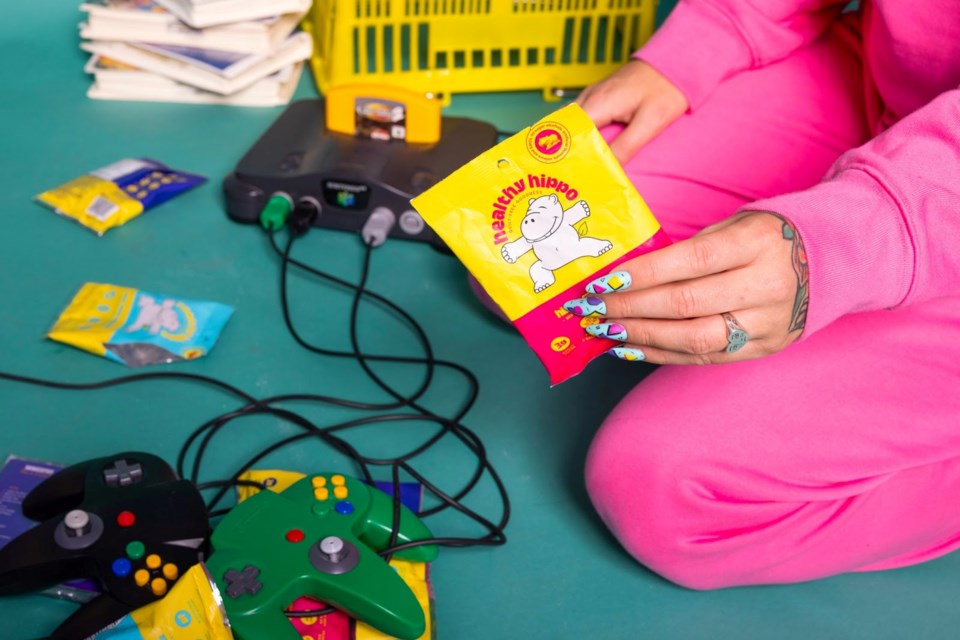 Photo: Healthy Hippo
Vancouver is known for making healthy alternatives to everything, from meat and cheese, chocolate and wine… and now, candies that are low in sugar but still oh so delicious!
Recreating the childhood candies you know and love, local confectionery brand Healthy Hippo offers a healthier option for sweet snacking with their sweet or sour gummies made up of better-for-you all-natural ingredients. These fully vegan candies are low in sugar (containing just 3g of sugar or less per 50g bag), high in fibre, non-GMO, AND are free of common allergens, like milk, eggs, tree nuts, peanuts, and wheat.
Even more, Healthy Hippo is the first and only Canadian low sugar candy company using monk fruit juice concentrate as its sweetener for that cleaner, softer sweetness with no stevia aftertaste and zero added sugar.
The low sugar fruit gummies with a healthy twist currently come in three varieties — Hippo Gummies, Sour Hippo Gummies, and Swedish Hippos— and consist of eye-catching colours and flavours made from fruit and vegetable juices such as turmeric and spirulina. With Healthy Hippo's vibrantly-coloured packaging that evokes pure nostalgic 90s joy, these candies make for the perfect stocking stuffers this holiday season!
Visit healthyhippo.ca for more info.
KILIG CANDLE CO. AT ADRENALINE

Photo: Adrenaline
Adrenaline is Kitsilano's go-to spot for not only tattoos and piercings, but for clothing, jewelry, candles, and other well curated items. One of the awesome local brands the Vancouver-based body art studio carries is Kilig Candle Co.
Founded in Vancouver in 2020 by Sean Blishen, Kilig Candle Co. stems from Blishen's passion for sustainable self-care products. Their scents, candle names, and everything associated with these handmade candles filled with love is inspired by their founder's Filipino heritage, Canadian West Coast upbringing, and everyday moments. In fact, the word "kilig" is a word in Tagalog that expresses the inexplicable joy of love, romance, and excitement, with the hope that Kilig's candles will give you that kilig feeling too!
Kilig Candle Co. takes pride in hand-pouring every candle to ensure the highest quality control for all of their scents and to provide their customers with eco-friendly and sustainable candles. Keeping Mother Earth in mind, they use all natural products that include 100% soy wax, lead/zinc-free cotton wicks, organic and phthalate-free essential oils and fragrance oils, recyclable glass jars, and biodegradable packaging.
Give the gift of a Kilig candle to fill your giftee's home with warmth and wonderful fragrance. Plus, for every candle purchased, Kilig Candle Co. pledges to donate one meal to an impoverished child in the Philippines through their partnership with Canadian non-profit, Adhika.
Visit adrenalinestudios.com and kiligcandleco.com for more info.
VIFF CENTRE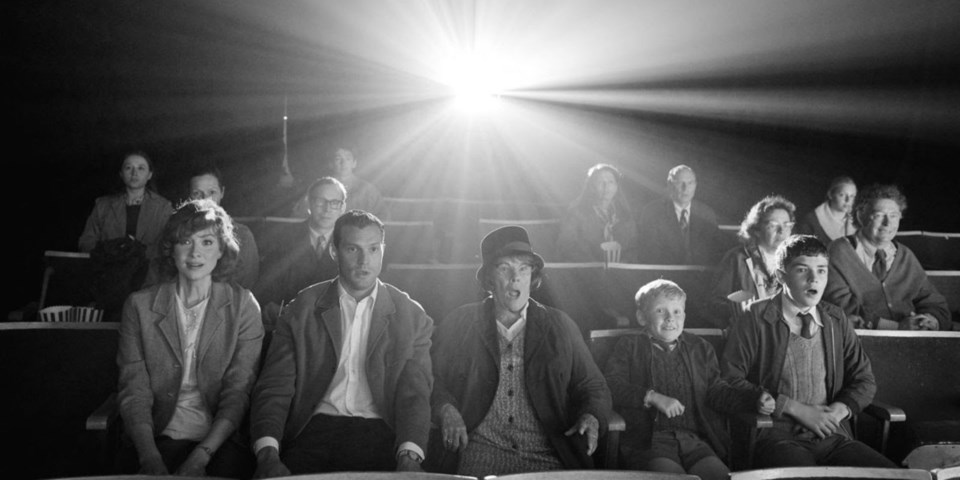 Belfast (dir. Kenneth Branagh), UK. Screened at VIFF 2021. Photo provided by VIFF.
Wondering what to get the film aficionado on your gift list? You can't go wrong with a VIFF Gift Card or a VIFF+ Membership to Vancouver's top-rated cinema!
VIFF's digital and physical gift cards can be purchased for any amount and are good to use year-round. Whether booking tickets at the state-of-the-art luxurious VIFF Centre, streaming online films on VIFF Connect, or redeeming for tickets, passes, and ticket packs for the annual Vancouver International Film Festival, both gift cards and memberships are the gifts that will keep on giving!
Looking to take your fellow movie buffs on a cinematic escape this December? Be sure to check out VIFF Centre's schedule of what's playing, including feature films such as Jane Campion's The Power of the Dog, Paolo Sorrentino's The Hand of God, Paul Verhoeven's Benedetta, and Hamaguchi's Drive My Car.
For more info, head to viff.org.