This year's Taiwanese Canadian Cultural Festival (TCCF) will be staged at the Vancouver Art Gallery North Plaza, Vancouver Playhouse, and ANNEX during the Canada Day long weekend from July 1 to July 3.
Hosted by the Taiwanese Canadian Cultural Society, TCCF showcases a set of multicultural and multigenerational Canadian and Taiwanese artists from different disciplines by bringing together music, dance, visual arts, and performing arts events, all in one place.
The 2022 festival program includes free music and dance performances at the outdoor TD Performing Arts Stage at Vancouver Art Gallery North Plaza. The 13 performing arts groups from Canada, the US, and Taiwan include:
Sounds Global Ensemble
Vancouver Pops Orchestra & Choir
V'ni Dansi
Sons of Granville
Uzume Taiko
Chronicles of False Creek
Billy Chang & Tara Catherine Pandeya
Norine Braun Band
Tsatsu Stalqayu
RazzMaJazz
Zimbamoto
Brazilian Swag
Wu Gi Troupe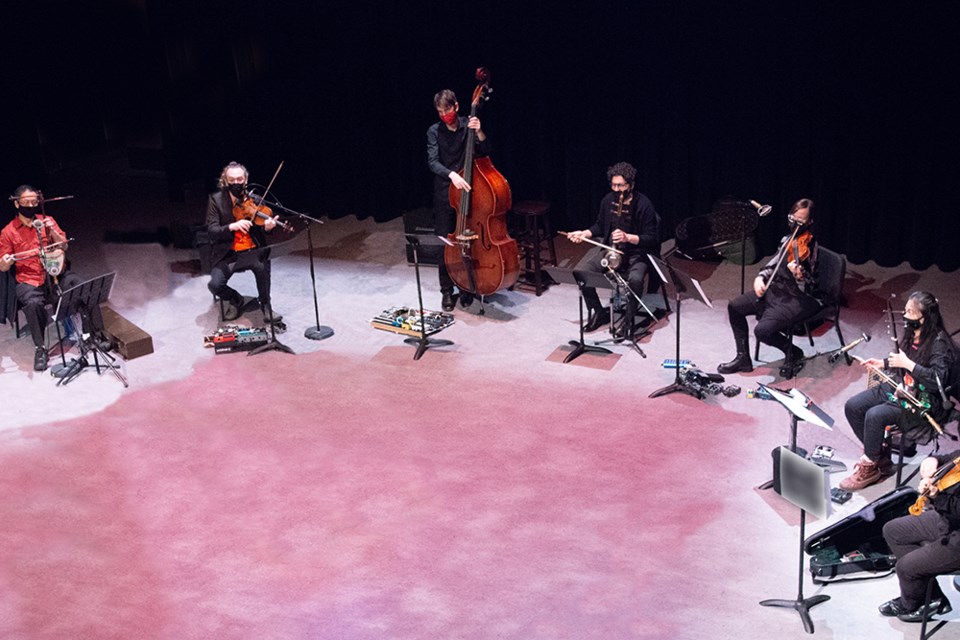 Also this season, TCCF has curated a concert series, presented at the ANNEX and Vancouver Playhouse, featuring three notable performance groups from Canada and Taiwan:
Using the art of improvisation as a bridge between different kinds of music, Ali Razmi Persian Jazz Ensemble mixes elements of jazz, folk, and traditional Persian music together. The ensemble is led by Ali Razmi, a gifted Tar & Setar who, since his arrival in Canada in 2007, has been a roster member of the Vancouver Intercultural Orchestra and has conducted workshops and concerts with musicians from all around the world.
Led by TCCF music director Lan Tung, Crossbridge Strings' all-star band of musicians from Indonesian, Taiwanese, Iranian, avant-garde, jazz, and western contemporary music backgrounds take audiences on an adventurous journey from the East to the West. During the performance, former dancers of Cirque du Soleil, Billy Chang and Tara C. Pandeya, and Taiwanese visual artist Li Tung will interact and respond to the music with dance and abstract painting.
Hailing from Madrid, the Lara Wong Trio creates some of the most exciting music from the flamenco scene today, with sounds embellished with Indian and jazz influences. The trio features Vancouver's own Lara Wong on flute and bansuri, Melón Jiménez on flamenco guitar, and Davide Sampaolo on percussion, with a special appearance from guest flamenco dancer Lia Grainger.
Other free activities that will be taking place during the celebrations at Vancouver Art Gallery North Plaza include:
Film screenings of two award-winning Taiwanese films, Father and Mermaid Whispering, during 'Taiwan Cinema Under the Stars' on July 1 and 2
An Artist Gallery Exhibition featuring visual artworks by Anishinaabe artist Mike Alexander and Taiwanese artist Li Tung
Healthcare consultations for Chinese medicine, chiropractic, and rehabilitation services.
Family-friendly activities such as balloon twisting, a photo booth, a prize wheel, and more.
For more info on this year's Taiwanese Canadian Cultural Festival, visit tccfestival.ca.