The spring forecast is finally getting nicer and brighter in Vancouver, which means that it's time to spend some quality time on our favourite patios around the city.
If you're looking for a go-to spot away from the crowds of the downtown core, head over to The Galley Patio & Grill on the shores of Jericho Beach, for a top-notch casual dining experience with world-class views from an expansive patio.
Located on the 2nd floor of the Jericho Sailing Centre, The Galley Patio & Grill has been one of Vancouver's hidden gems for oceanside dining under the sun and by the sea since 1990.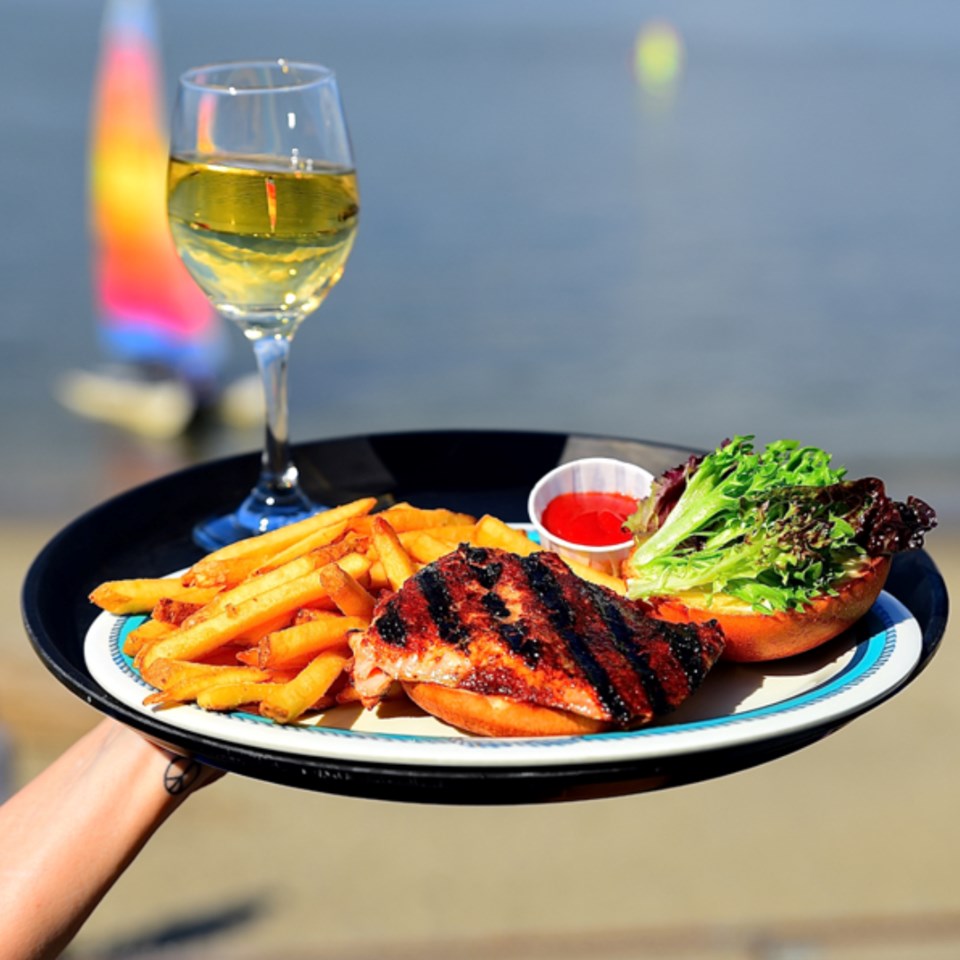 A delicious menu of west coast favourites. Photo: Daniel Collins Photography / @danieljcollinsfoto
Now open for the season, the scenic counter-service restaurant offers a number of tasty menu offerings. From the fish board to the burger bar, The Galley menu is filled with west coast classics and grill-fare favourites such as beer battered Baja Fish Tacos, grilled BC Steelhead Burger, and their Two Rivers Natural Beef Burgers, done smash-style.
Craft brews on tap include a selection from Parkside, Moody Ales, and Phillips, along with BC wines from Red Rooster, Grey Monk, and Sandhill. Looking for something non-alcoholic? The Galley cold-steeps their own iced tea.
Landlubbers and seafarers alike will enjoy great food and drink in a relaxed environment, while taking in the breathtaking views spanning Burrard Inlet and the North Shore mountains to the downtown skyline…. all to the everlasting soundtrack of waves lapping the shore.
The Galley Patio & Grill is located in the Jericho Sailing Centre (1300 Discovery St, Vancouver), and is open Monday to Friday 11 a.m. to 9 p.m. and on weekends from 10 a.m. to 9 p.m. To order takeout, visit thegalley.moduurn.com.