SPONSORED POST
Isolation... we Vancouverites know all about that, right? Over the past couple of years, our city has started a dialogue about isolation, and we're learning how dangerous it can be. For someone with a mental health issue, it can even be deadly. That's why it's important that we embrace vulnerability and learn to say "me too" when it comes to mental illness.
One in five Canadians is affected by mental illness directly (and that means most of us know someone who deals with it). Never has it been more important to say to the greater world that you can relate, that you can sympathize, and that you care.
VGH + UBC Hospital Foundation are giving Vancouverites the perfect opportunity to end the stigma around mental illness with the third installment in the "Me Too" speaker series on Wednesday March 23.

The speakers for this event are:
• Nathasha Kolida is a UBC Graduate Student in educational psychology, focusing on mental health education and learning styles. She lives well with bipolar disorder and is the founder of Redefining Bipolar and co-founder of Self-Harm Anonymous Recovery and Education (SHARE).
• Jared Casey is a former NCAA basketball player, MBA graduate from the Sauder School of Business at UBC, and the Director of Strategic Policy at the First Nations Health Authority. He will share his stories and experience with anxiety and obsessive compulsive disorder.
• Michael Schratter lives well with bi-polar disorder, and is a teacher, part-time journalist and founder of Ride Don't Hide, Canada's largest annual participatory mental health awareness event.
Me Too exists, in part, to highlight some of the misconceptions around mental illness. As such, guests are encouraged to bring a friend or family member unfamiliar with mental health issues, so that the conversation can continue beyond the one-day event.
A Question and Answer session will follow the presentations.
People can also join the Me Too conversations online by sharing their own 'me too' stories on twitter with the hashtag #metooVan and tag @VGHFdn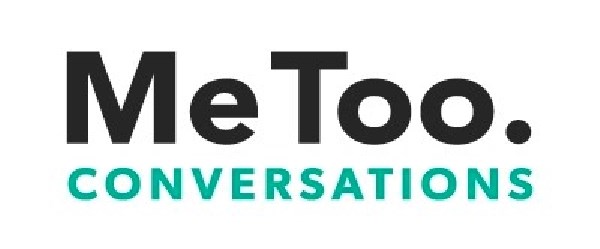 EVENT INFO:
March 23, 2016 at 7pm (Doors at 6pm)
Free Event | RSVP
SFU Goldcorp Centre for the Arts in the Djavad Mowafaghian Cinema |149 West Hastings St.
The Facebook event is here.
Event sponsors: Andy Szocs Foundation, The Kelty Patrick Dennehy Foundation, VGH & UBC HospitalFoundation and Vancouver Coastal Health