Calling all adventurers, bring the sunshine with you everywhere you go with YETI's new limited edition colorway.
Inspired by high-altitude adventure and legendary peaks, YETI's first yellow colorway, Alpine Yellow, is sure to be a hit with the adventure junkie in your life.
The perfect yellow shade that will make your gear stand out is available for drinkware, coolers and bags.
"What makes yellow special in the mountains is the absence of it," climber and YETI ambassador Conrad Anker says.
YETI was founded in 2006 by outdoor enthusiasts who were frustrated by constantly replacing cheaply made coolers.
They founded YETI with a simple mission: build the cooler they'd use every day if it existed, one built for serious outdoor enthusiasts rather than for mass-discount retailers, one that could take serious abuse in the field and on the water and wouldn't break.
Today, YETI products encourage and allow for adventure, travel and quality experiences with family and friends whether on excursions to the remote wilderness or just getting together in the backyard.
With the introduction of its first yellow products, YETI gear pairs its legendary quality with a colour that's sure to put a smile on anyone's face.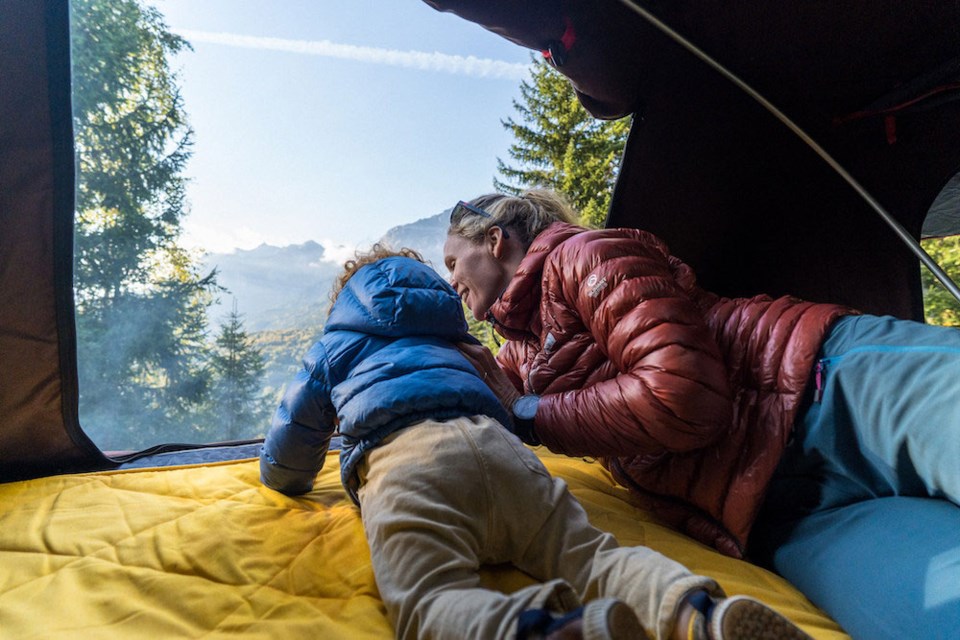 Here are some of our favourite picks from the new line:
There is no adventure that YETI's coolers aren't up for.
The Tundra 45 Hard Cooler is a solid, all-purpose size cooler that holds overnight camp provisions for four people or drinks for a day on the water.
Combining versatility with durability, this premium cooler is made with legendary YETI toughness, featuring durable rotomolded construction and up to three inches of PermaFrost™ Insulation.
The Tundra 45 Hard Cooler is built to last and will keep content ice-cold even in the sweltering heat, or keep campfire food warm regardless of the wind chill. This Tundra Cooler also comes with one dry goods basket.
From the commute to work, road trips, air travel and overnights, the Crossroads 27L Backpack is the ultimate travel bag.
Its water- and abrasion-resistant TuffSkin Nylon makes it one of the most durable of its kind and features a separate laptop pocket with padding that will fit 13- and 15-inch laptops.
The backpack is built with a large main compartment, two Rambler Bottle pockets, and opens wide for easy loading and unloading. It travels easily too, with a luggage pass-through sleeve that makes it easy to secure to the top of your roller.
Not too big, not too small, and perfectly tough, the Camino 35 Carryall is the perfect all-purpose bag for every day.
Featuring dividers and two interior zippered pockets, the Camino Carryall is made from the same waterproof, ultra-durable, and easy-to-clean material as the Panga Duffel.
This tote bag will keep sandy wetsuits contained, protect gear from mud and puddles, and provides a tough barrier against climbing equipment. Bring it to the beach or load it up with camping essentials for easy carry - from propane tanks to firewood.
Its construction is waterproof, so it can be set down in a wet bottom boat, and no water will pass through the bottom or sides.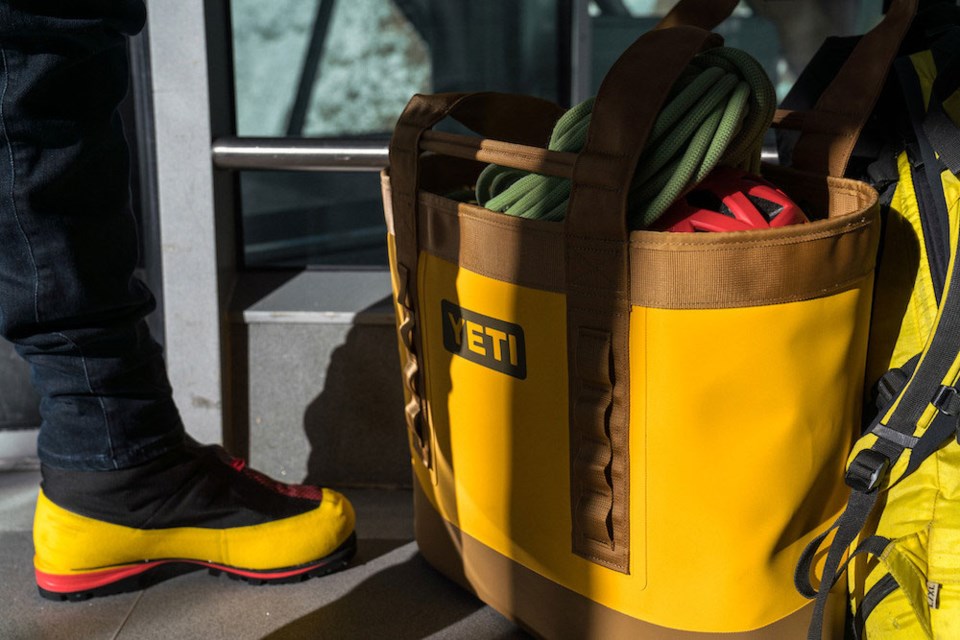 The ultimate to-go beverage holder, the Rambler is 100% leakproof for bumpy commutes and off-roading excursions. It also fits in most cup holders.
BPA-free and dishwasher safe, the bottle is made from kitchen-grade stainless steel, so it is puncture- and rust-resistant.
The super-insulated bottle comes with the 360 HotShot Cap that is designed with travellers in mind, 100% leakproof and fully rotational so you can sip from any side.
To check out the full range of YETI's first yellow colour option, visit www.yeti.com/shop-by-color/alpine-yellow.