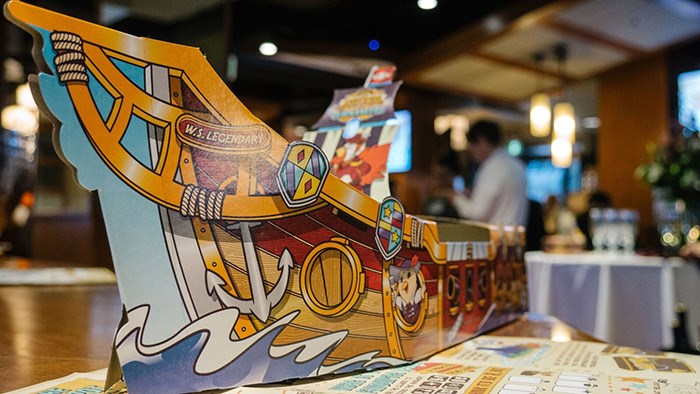 The Pirate Pak is arguably one of the most distinct parts of growing up in British Columbia when it comes to food. Now, almost 50 years after its initial release, the Pirate Pak has received a high-tech upgrade.
Don't worry; White Spot didn't do away with the chocolate doubloons or those little cups of ice cream. Rather than breaking our hearts and dismantling the iconic cardboard ship, White Spot has expanded its offerings with a revamped W.S. Legendary Pirate Pak and free app for IOS or Android devices. The interactive Pirate Pak also features a revamped treasure map and a fresh cast of animated characters, including Penny Poulet and the no-napkin nibbler, Drumstick Nick.
Kids can join in on the tasty heists with games like Doubloon Debacle, Bookadoodle Boom, Pirate Ship Battle and Cannon Bowling. The games don't require Internet access once the app has been downloaded and a printable version of the interactive map can also be downloaded online.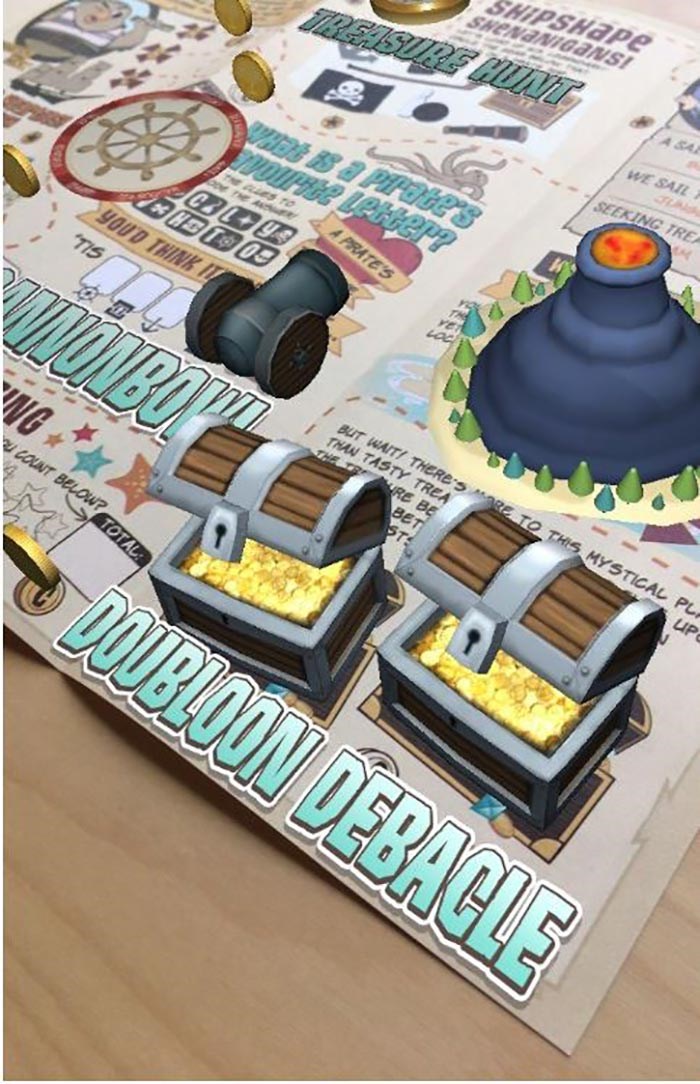 More than 25 million Pirate Paks have been sold since White Spot founder, Nat Bailey, introduced them in 1968. For whatever reason, BC loves them. Perhaps it's the peculiar pirate theme, or maybe just the fact that ordering one guaranteed that we were getting dessert as kids. We may never know, but we're pretty excited about a new generation of kids getting to play at the dinner table. Wouldn't business lunches be better with pirates? How about dinner with the in-laws? We think so.
Download the free W.S. Kids app on IOS or Android devices at whitespot.com/kids or the app store. Kids can play games, make music, read stories, watch videos and interact with the characters. If that's too high-tech for your family, you can still enjoy the iconic, original Pirate Pak at one of White Spot's 60 locations across BC.