No matter your particular experiences over the past few years, the COVID-19 pandemic has caused a ripple effect, impacting all of us in ways we're still trying to understand.
But while we may still be reeling from the changes and confusion that happened during the height of the pandemic, no one will suffer the prolonged effects more than our kids.
New research shows that students and children still haven't caught up to the academic progress they lost due to the obstacles and disruptions caused by the pandemic. This consideration doesn't even begin to cover the severe social setbacks.
Nobody needs reminding of the early days of the pandemic when parents got a healthy reality check of what teachers experience on a daily basis during school closures, with many generating a new appreciation for these unsung heroes.
According to Jennifer Upsdell, director at My Whole Earth Academy, the social implications caused by this "COVID slide", particularly for kids aged five and younger, are significant.
Pandemic-related stress and isolation have robbed this age group of vital social interactions and formative educational experiences. Many kids have missed out on developmental milestones due to their inability to participate in normal classroom activities, including Prep classes, Preschool, and Junior Kindergarten.
If you're unsure of whether your child has suffered from the "COVID slide," Upsdell has developed a list of things to watch for:
Knowing the signs
1. Transition challenges: difficulty following typical classroom routines or appropriately transitioning between activities.
2. Increased separation anxiety: missing Mum or Dad at school is totally normal, especially for young learners, but there's a big difference between a healthy longing and a debilitating fear of being apart from parents, family members, or other caregivers.
3. Limited frustration tolerance: difficulty maintaining patience when limits are placed on desirable objects or activities.
4. Lack of impulse control: difficulty controlling temper or maintaining self-control, particularly when upset or experiencing negative emotions.
5. Lower emotional intelligence: Lack of appropriate conflict management language and difficulty recognizing and empathising with peers' needs.
Knowing what to do next​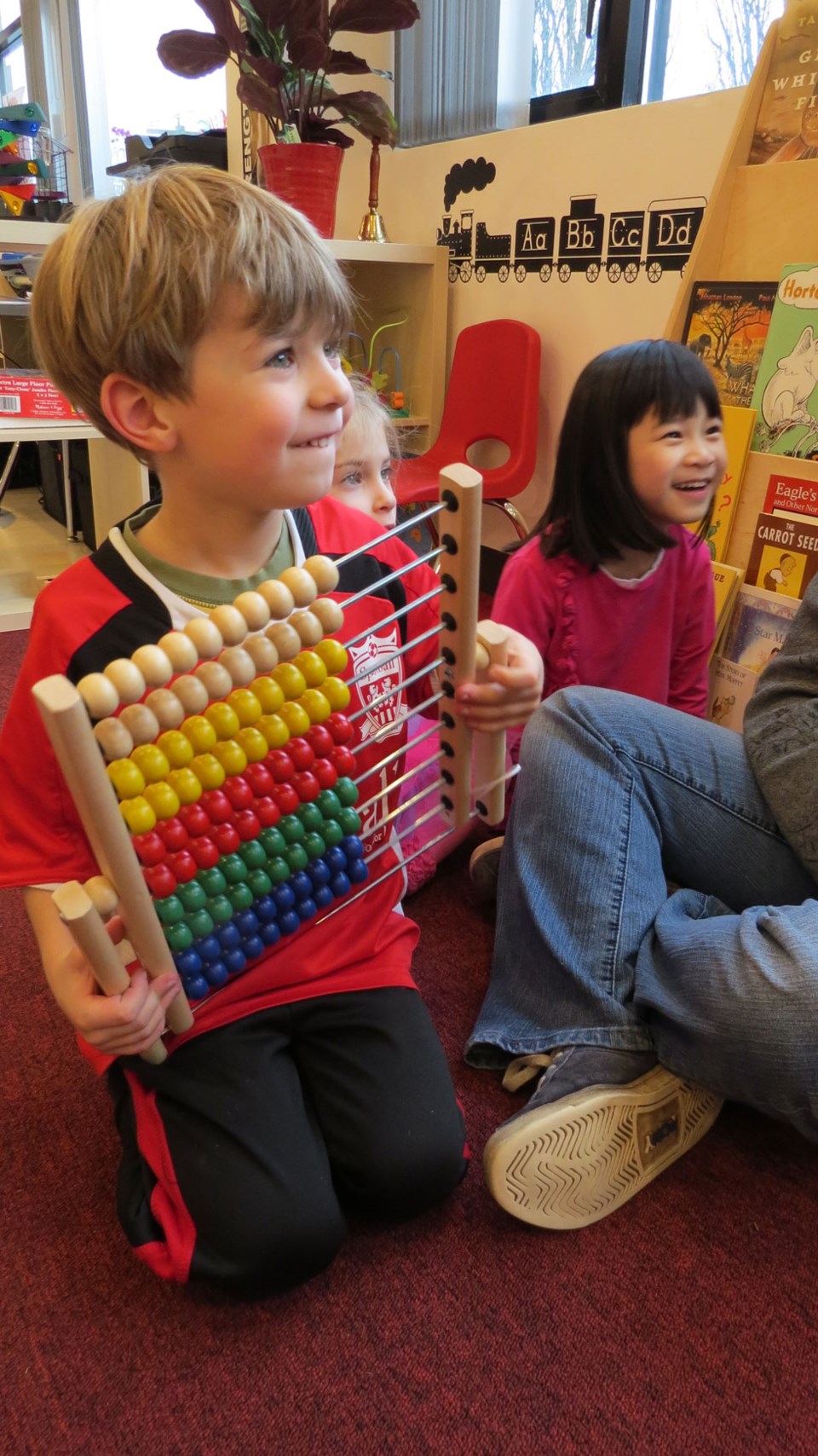 ​Immersing your child in group settings, with other kids and teachers who support them, is the best way to ensure they regain the necessary skills to overcome these obstacles. With this in mind, early childhood programs created specifically to address these needs are now more important than ever.
Located at 2031 West 41st Avenue in Vancouver, My Whole Earth Academy offers multi-disciplinary programs based on the philosophies of Montessori, Reggio, Waldorf, and the BC Standard Early Learning Framework.
This extensive knowledge base, coupled with Upsdell's impressive 20+ years of teaching experience, provides a comprehensive approach to best meet each child's unique needs, which, almost three years into the pandemic, have become increasingly complex.
Classes at My Whole Earth Academy are broken down into two primary categories:
Prep School: This program prepares toddlers for Preschool and Junior Kindergarten while assisting parents and caregivers with answers to their child development-related questions.
Preschool & Junior Kindergarten Programs: Children begin their independent learning journey and experience using structured education with the guidance of kind, caring teachers. They learn how to thoughtfully navigate the social and intellectual challenges they encounter during the day, while partaking in lessons that offer a balance of academics and arts.
Ensuring a smooth transition​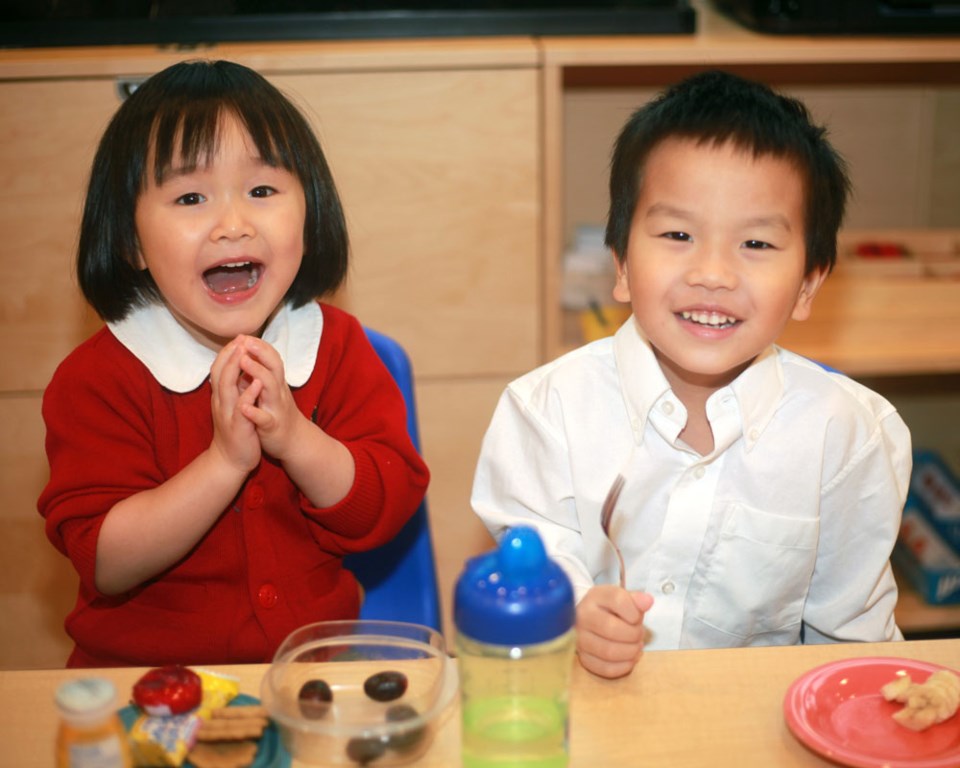 ​At My Whole Earth Academy, each child is recognized as unique and is supported as such to find their personal method for communicating their needs and knowledge.
The Academy's holistic approach ensures children don't just learn the required academic material, but truly grow and thrive, developing emotional intelligence, independent thought, critical thinking, and reasoning skills.
My Whole Earth Academy also believes that supporting a child is most successful when their family is involved and informed. To nurture this collaboration, the Academy remains in regular connection with parents to further facilitate and support the work they do with their children at home. They also offer special programming that helps ensure that each student's experience includes the smoothest possible transition into a formal classroom setting, with options such as gradual separation programs and its 2-Step Prep program.
When asked what sets My Whole Earth Academy apart from other educational programs, Upsdell is clear in her purpose.
"We are committed to the development of mindful thinkers and kind citizens," she declares. "Children who can assess a situation, determine the best course of action, and be conscious of the outcomes of their actions on the people and world around them."
She continues that fostering independence, consideration, and empathy are at the heart of the Academy's objectives.
"We strive for this so that children can grow up choosing for themselves who they want to be and how they want to live in the world, with the strong compasses of reason and compassion to guide their way."
To learn more about enrolling your children in early education programs, visit mywholeearth.ca.