Freshly-baked apple pies, steaming hot chai lattes, and pumpkin-spiced everything — these classic autumn flavours ignite the senses and evoke that fall feeling each and every harvest season.
Returning for its second edition, the Taste of Abby Fall Food Festival is back from September 15 to 24 to celebrate Abbotsford's unique culinary and farming culture.
Taste of Abby will feature a week-long calendar of local events, with opportunities to taste a variety of seasonal food dishes, limited-edition releases, and farm-to-table tasting menus with participating Taste of Abby partners.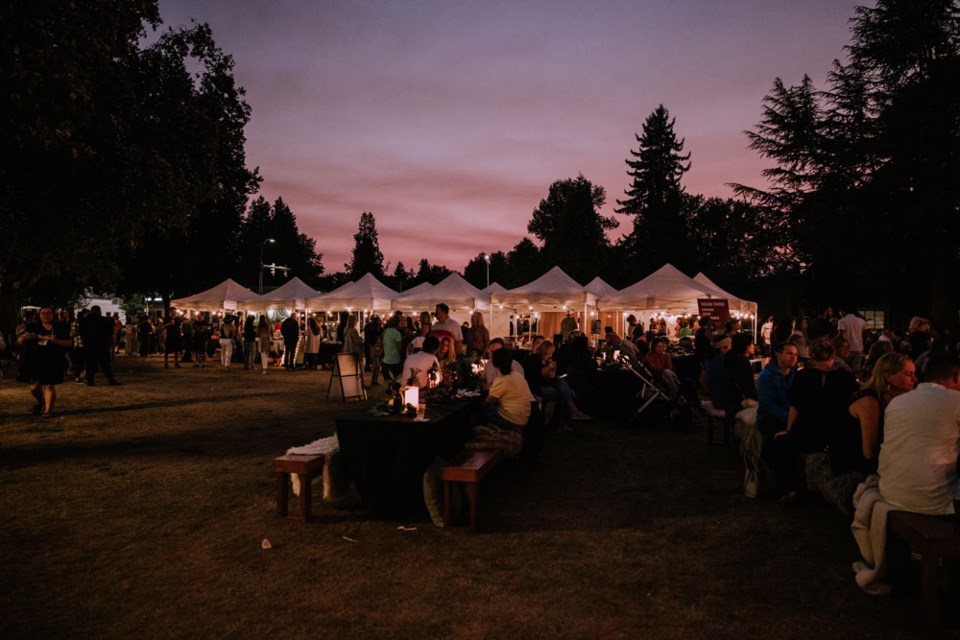 ​Taste of Abby special events and experiences
This year's festival will kick off on September 15 with a night market held at Jubilee Park from 5 p.m. to 10 p.m. The market will feature the tastes of fall flavours, with locally-made food creations and handcrafted beverages from makers across Abbotsford and the Fraser Valley, including farmers, chefs, and winery, brewery and cidery owners, and food trucks. Attendees can also look forward to artisan shopping at the BIPOC+ Local marketplace and live music from Velavox and Rebecca Sichon. Taste of Abby Night Market tickets are available for $35, with free admission for kids under 12.
On September 16, the Guided Circle Farm Tour will take guests on a delightful and delicious journey around Abbotsford. During the course of the morning and afternoon, you can enjoy shopping at the Abbotsford Farm and Country Market, educational tours at EcoFarm Discovery Centre and Campbell's Gold Honey Farm & Meadery, a picnic lunch from Nature's Pickin's, and a wine tasting at Seaside Pearl Farmgate Winery.
Join Taste of Abby for a foraging workshop on September 23 with Forage & Faire, Howesclere Evergreens & Gardens, Monica Ott from Forest Gifts, and the Fraser Valley Conservancy. During this evening session, you will learn all about ethical foraging, native plant species, how to use the plants, and what plants to eat.
Ever wanted to crush grapes the old-fashioned way? Book a free grape-stomping experience at Singletree Winery on September 20. Before and after the stomping session, treat yourself to a glass of vino (or two) from one of B.C. wine country's finest.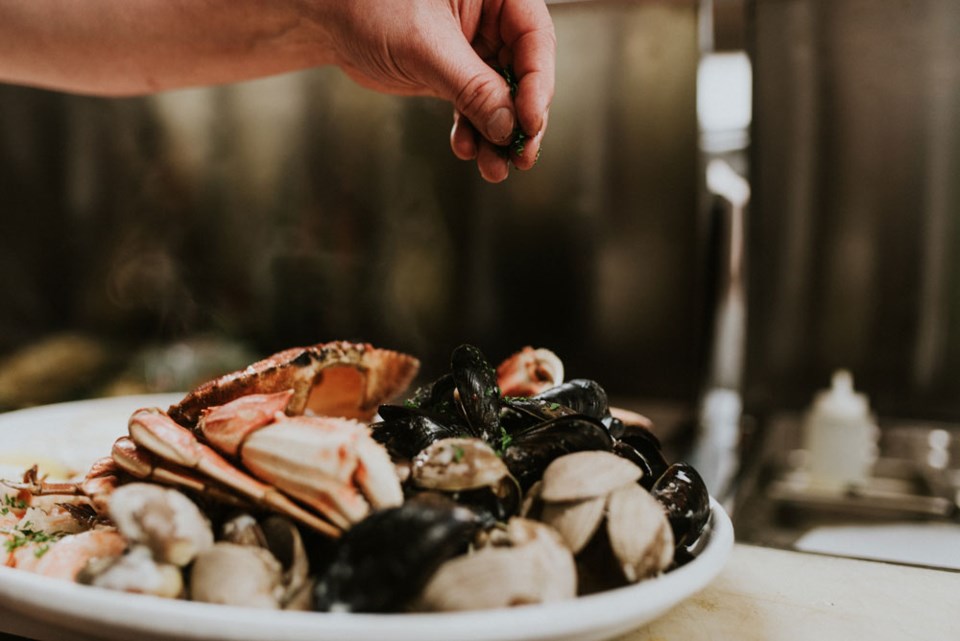 Limited-edition fall releases and restaurant menus
Taste of Abby is also partnering with local food and beverage makers across Abbotsford to feature special-edition Taste of Abby food and drink products that showcase the flavours of the Fraser Valley. Limited releases include beer, wine, and spirit releases from local breweries, cideries, and distilleries, as well as a special-edition ice cream from Banter Ice Cream.
Restaurants around Abbotsford will also be featuring special fall menu items throughout the week, with locally grown fresh ingredients sourced in the Fraser Valley. Rest assured, you will discover something new to sip and eat from Taste of Abby's curated selection of limited-edition fall releases and menus.
This September, treat your palate to Abbotsford's rich history, culture, and cultivations at this annual culinary celebration in the heart of the Fraser Valley. Go to tasteofabby.ca for the full schedule of events and special offers.