Booking a table at your favourite restaurant is a safe bet for a good night out, but why not try switching it up to The Living Room Lounge experience with all of the prestige but none of the pretentiousness?
First originating in 15th century India and later spreading to several Middle Eastern countries, Europe, Asia and North America, traditional hookah lounges are coffee houses that also serve hookah, a water pipe used to experience shisha (fruit flavoured non-tobacco) within a communal setting. During the Ottoman Empire, hookah was often used at diplomatic meetings and royal dinners, becoming a status symbol for notable people in society.
Today, hookah culture has been increasingly adapted into Western culture as a social activity that brings groups of people — be it friends, family, or colleagues — together with a shared sense of belonging, joy and comfort.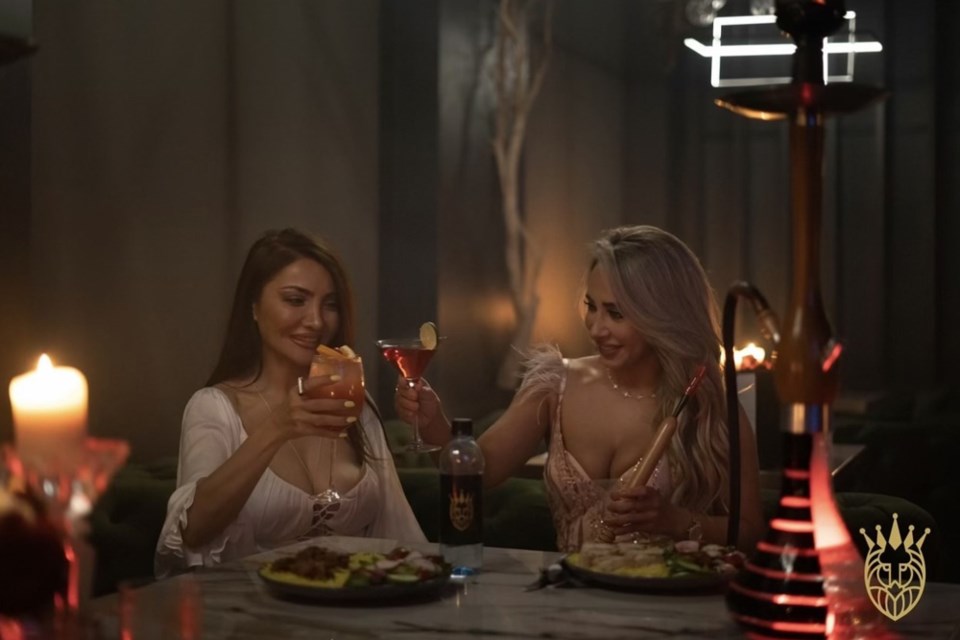 Mike Munther, owner of The Living Room Lounge, has been a resident of Burnaby for over thirty years. During his travels around the world, he realized an opportunity to bring a new kind of first-class nightlife establishment to Metro Vancouver.
"Hookah lounges are global," says Munther. "They're established in restaurants, neighbourhood community nightclubs and hotels in cities like Los Angeles, Las Vegas, New York and Dubai. Since they're everywhere in the world, I wondered why we don't have something like this in the nightlife scene in Vancouver?"
Established in Summer 2019, The Living Room Lounge is an upscale and luxurious social lounge in Burnaby's Cascade Heights. For the past three years, the space has filled a void in the Metro Vancouver area for a spot where groups can gather for casual hangouts with friends, special occasions, business meetings, industry networking and other social settings in a sophisticated space, all while enjoying the hookah experience.
While the concept of the hookah lounge is often stigmatized, with Munther and his team encountering disputes with the City of Burnaby, the Living Room Lounge stands to challenge negative views of hookah lounges by providing an all-welcoming atmosphere through a VIP-like experience.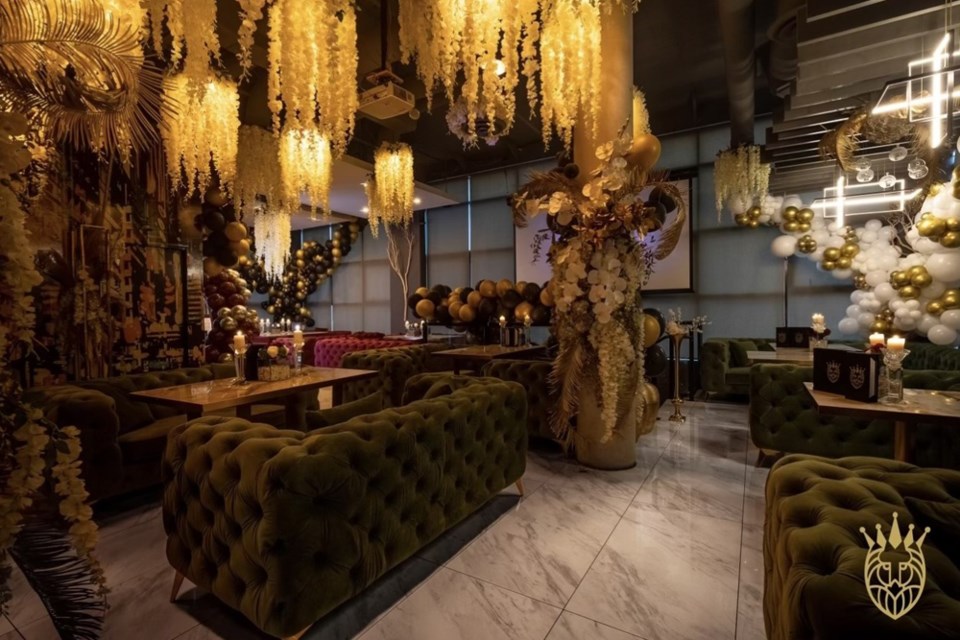 This is clear at first sight of the lounge's detailed set-up, from the Moroccan-style seating to the exquisite decor, designed with the intention of blending Middle Eastern authenticity and West Coast elegance.
The Living Room Lounge designs and engineers their own unique line of hookahs and accessories, with the hookah created by Turkish artisans and hand made carved solid wood, rare lightweight and non-corrosive Japanese metals, a custom-made glass base imported from Germany, and a hand-selected Phunnel clay hookah bowl from Spain.
Munther has also personally cultivated an extravagant supply of specialty hookah flavours and imported coconut charcoal from Germany. The heat management system, provided by Starbuzz, sits atop of the clay bowl to regulate the heating of the natural charcoal and make the shisha session smoother.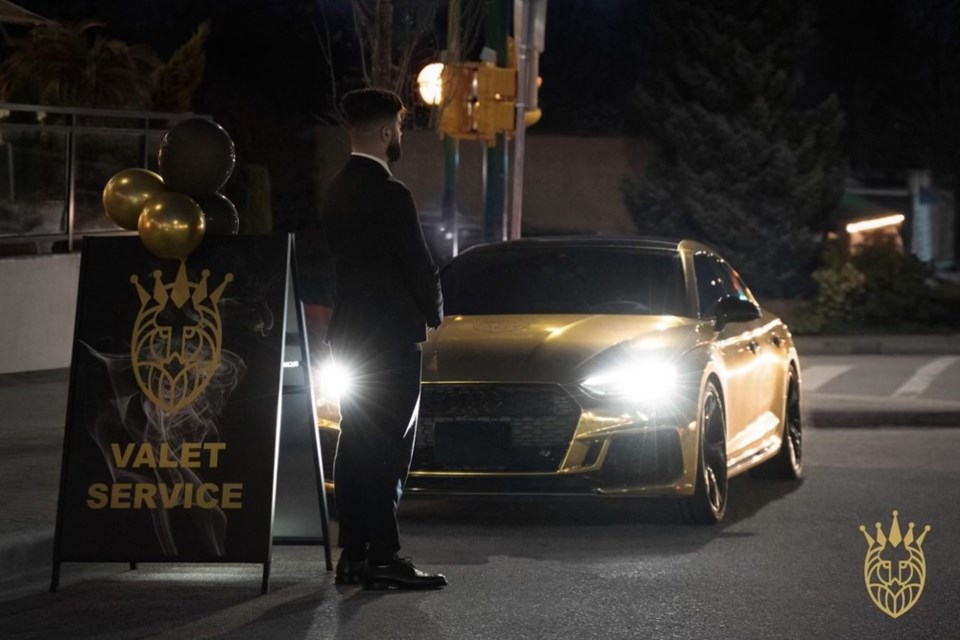 For those who don't do hookah, they can still enjoy their time at the lounge with the assortment of food, drink and entertainment they have to offer.
Utilizing world-class culinary techniques from the Middle East, The Living Room Lounge features a gourmet Halal dining menu, using the best ingredients sourced both locally and across Canada. The hummus and vegetables platter is perfect for sharing, followed by the succulent lamb shank for the main to finish with the sweet and crunchy baklava for dessert. Meat and vegetarian options are available to cater to each guest's dietary preferences.
The lounge offers an extensive full-bar menu, including an award-winning wine selection, champagne, unique cocktails and other premium drinks. There are also a variety of non-alcoholic drink options, such as tea, espresso, fresh juice, mocktails, milkshakes and fruit smoothies.
The Living Room Lounge is also available to host special events, such as birthday celebrations and holiday parties.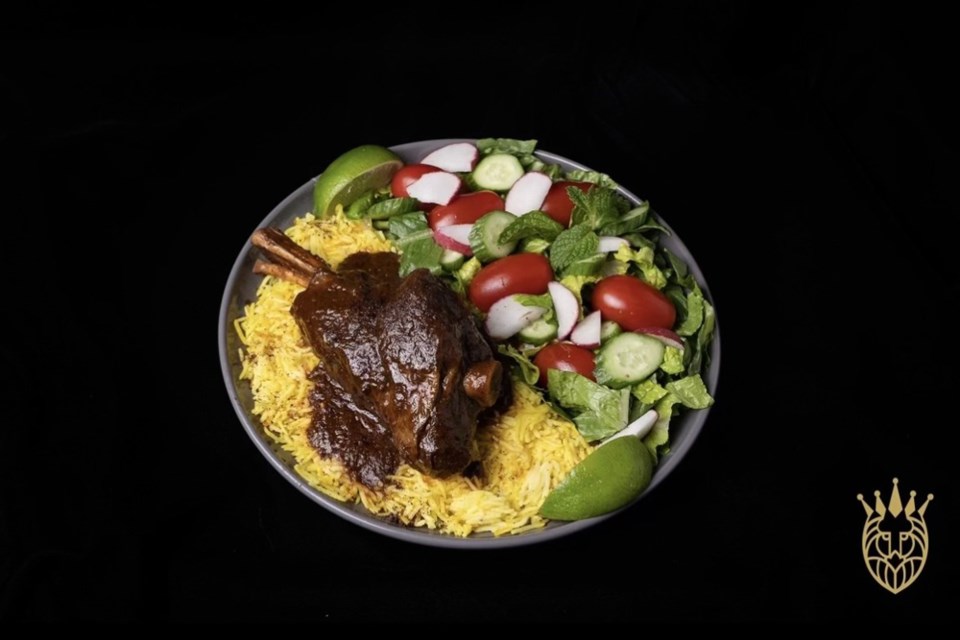 Event packages include a VIP table and decorations, with the option of reserving an opulent VIP room (with themes like Hollywood and Dubai) complete with velvet sofas and plush tapestries. Other add-ons include custom-made cakes, food and dessert trays, champagne service, photography, videography, belly dancers, and valet services. With the holiday season approaching, it's the best way to treat your best people to the VIP experience with first-class service.
"Now, people from all over the world, from across North America, Europe, Middle East and Asia have heard about the Living Room Lounge and come here to visit," says Munther, showing an evolution in the integration of the hookah lounge in the Vancouver area.
The Living Room Lounge is located on 116-3787 Canada Way, Burnaby, B.C. Visit livingroomhookah.ca for more info.