Did you know that May is the official Mental Health Awareness Month?
While society has undoubtedly progressed leaps and bounds in combating the stigmas surrounding mental wellness, in recent years especially, higher emphasis has been placed on positioning mental well-being at the forefront of priorities.
On both professional and personal levels, a significant shift has occurred where efforts to increase productivity and instill a strong work ethic have expanded beyond generic job descriptions to encompass the same fortified focus on helping ourselves pursue wellness, whatever that may look like.
With this in mind, Bentall Centre is blazing a trail to further support a holistic approach to mental health with its Wellness Studio pop-up initiative from May 15th to June 9th.
Bridging the gap between individual and community wellness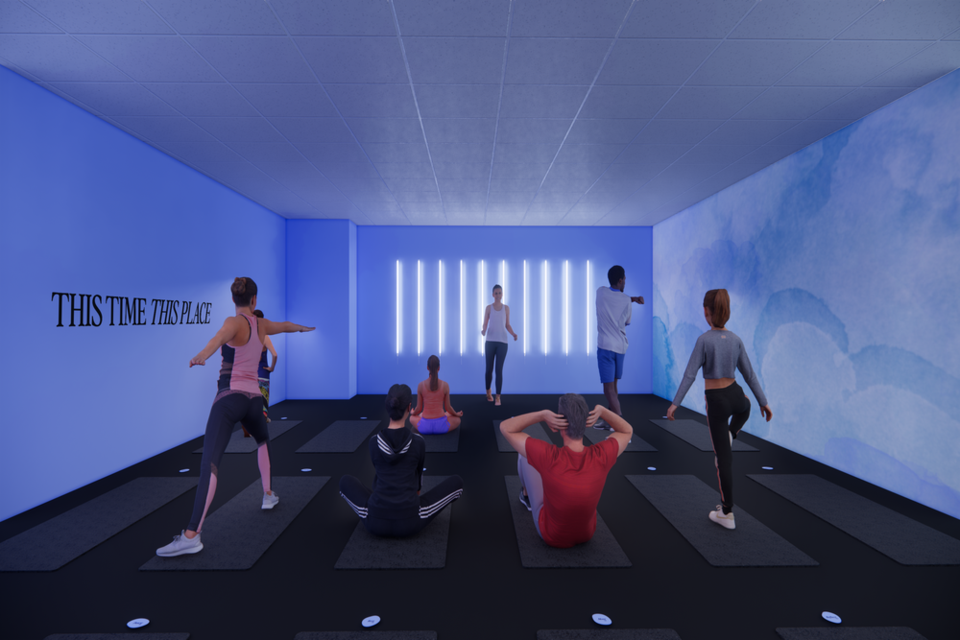 The four-week activation will feature key players in Vancouver's fitness and wellness community. Visitors can engage with their physical selves through multiple activities, including yoga from Jaybird Studios, strength classes with Yard Athletics and Kin Culture, and breathwork from Livepowwafully.
Equal focus is also available for mental and spiritual work either in conjunction with the physical or on their own through sound baths with Liberate Your True Self, art therapy with Katrina Granber, dance, mental health speakers with WellIntel Talks and more.
Aside from scheduled classes, the Wellness Studio will be open daily from 1 to 4 p.m. for open studio sessions, with a phone-free meditation area available to practice individual mindfulness and meditation.
Alternatively, say you're new to the meditation and mindfulness scene and aren't quite comfortable immersing yourself in a class or group setting. No worries. Wellness Studio will also offer on-demand sessions via the Calm app to help you get started.
An immersive meditation pod called 'Haven,' created by Tangible Interaction, will also be available. Haven is an inflatable cloud you can enter that serves as an isolated place to relax, meet without distractions, or take a moment for yourself. It provides a creative, contemplative and restful space-within-a-space to help provide a grounding, peaceful environment that promotes reflection.
Participation in the Wellness Studio pop-up is donation based, with a $10 minimum donation. Bentall Centre's operator and co-owner, Hudson Pacific Properties, will match all contributions and donate these funds to Foundry, a B.C. based health and social services organization ​​comprising a network of centres and e-health services to support youth mental health resources in our community.
A newer, healthier way forward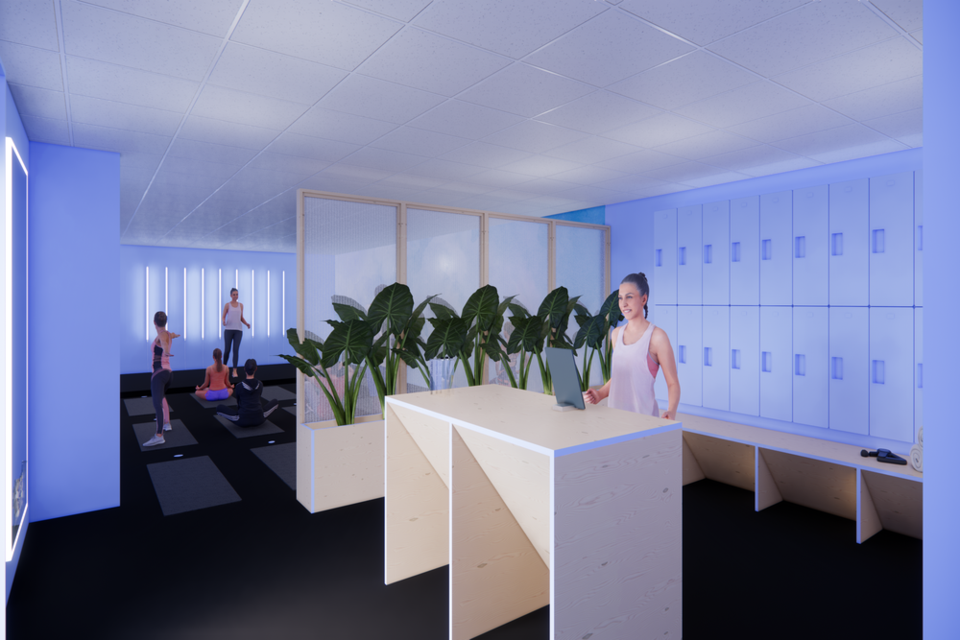 As technology continues to advance, and social media usage is at an all-time high, it can be challenging to strike a balance not only between expectations and reality but also our perception of ourselves.
Through this Wellness Studio initiative, Bentall Centre wants to help you break through the noise of social media and support a path to wellness that works best for you. After all, no two wellness journeys are 100% alike.
While Wellness Studio is on the Bentall Centre campus and is particularly convenient for employees working in one of its four towers, reservations are open to the public and its central downtown location makes it the perfect spot for a break from work or on your way to happy hour in the neighborhood.
Whether you'd like to visit the Wellness Studio alone, with a group of friends, or organize a workplace wellness outing to help engage and connect with your colleagues, it is a great (and affordable!) way to reset and prioritize your mental health. Individual and group booking options are available on the Bentall Centre website.
The Wellness Centre pop-up will be available from May 15 to June 9 in the retail concourse in Bentall Centre at 595 Burrard Street.
To learn more or book your session today, visit bentallcentre.events.