Vernon has some of B.C.'s best trails for hiking and biking, but did you know this destination for outdoor experiences is also home to a few of B.C.'s best beaches?
Whether you're looking for a family-friendly beach or a dog-friendly beach, or a sandy beach or a pebbled beach, there's a variety of beaches to enjoy within minutes of downtown Vernon and by Vernon's most popular trails.
Beachgoers can go standup paddling and kayaking, among other watersports activities, on the waters of Okanagan Lake and Kalamalka Lake, or just choose to relax under the shade of a tree and watch the world go by.
No matter how you choose to spend your beach day in Vernon, there's bound to be plenty of photo ops to take at Vernon's picturesque beaches.
Here are the top 5 beaches in Vernon that are so awe-inspiring, you won't stop snapping!
Jade Bay Beach & Juniper Bay Beach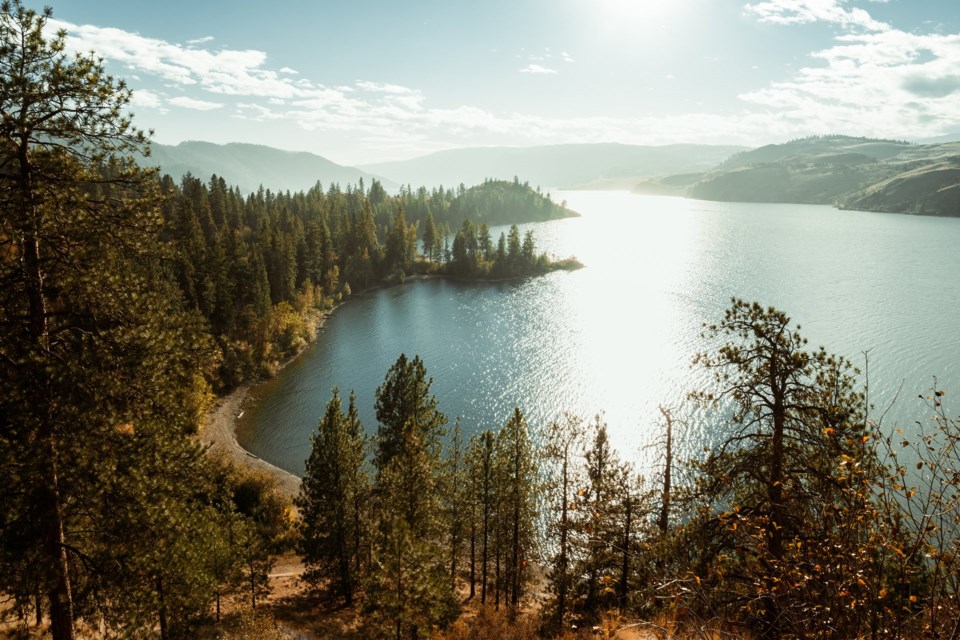 At the north end of Kalamalka Lake in Kal Park, the side-by-side beaches of Jade Bay and Juniper Bay are great secluded spots for picnicking, hiking, and swimming in the gorgeous green lake.
Cosens Bay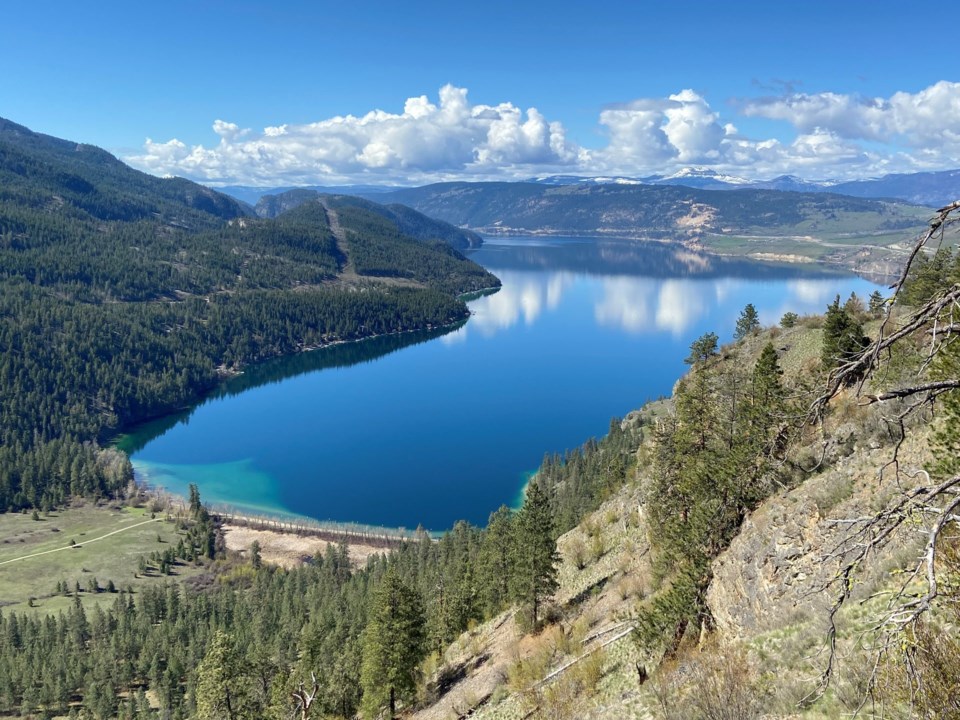 Just south of Jade Bay and Juniper Bay, Cosens Bay is a secluded, popular spot for locals and visitors who want to spend the day swimming and boating on Kalamalka Lake's turquoise waters. There's plenty of room to stretch out on the sandy beach, and there's even a pet-friendly area for dogs at the eastern end.
Hurlburt Park
Hurlburt Park at Okanagan Lake is the ideal place to go for swimming, canoeing, stand-up paddleboarding, and kayaking on the clear waters. The red sand beach comes complete with a diving dock, a swimming platform, and picnic tables. Pet owners won't want to miss the on-leash dog park on the north side and the off-leash dog park on the south side of the park.
Sandy Beach at Ellison Provincial Park
The quiet cove of Sandy Beach at Ellison Provincial Park, located on the northeastern shore of Okanagan Lake, is a pet-friendly zone where your furry friend can join you for a swim in the jade-coloured lake and a walk along the sandy shore.
Canoe/Kin Beach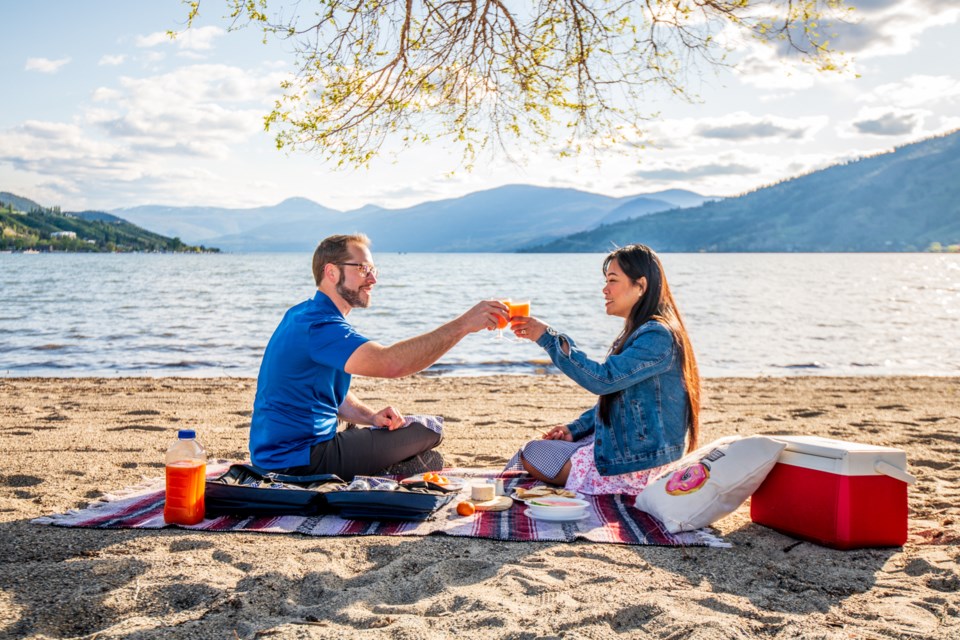 Found on the eastern shore of the Vernon arm of Okanagan Lake, Canoe/Kin Beach is a well-loved spot for its long stretch of white sand, playground for the kids, gazebos for large gatherings, picnic tables, bbq fire pits, and more.
Getting to Vernon from Vancouver
Launching Summer 2022, Cascadia Air will offer direct flights from Vancouver International Airport to Vernon Regional Airport, so you can easily get from the city to the Okanagan sunshine within a few hours.
Start planning your beach getaway to Vernon now! For accommodation deals and packages, go to tourismvernon.com.