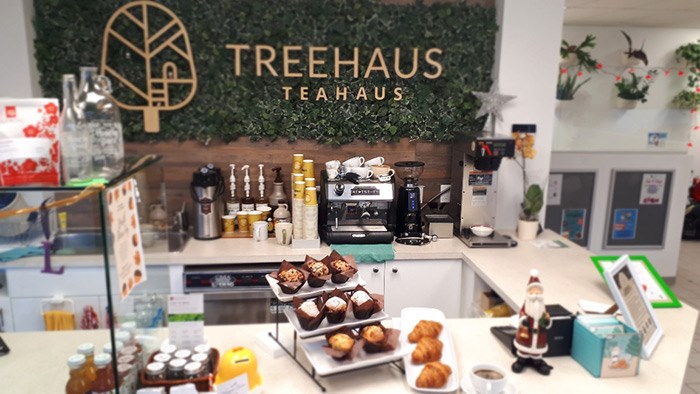 For Anita Gee and Audrey Hui starting their business was 10 years in the making. The idea of opening their own daycare was a simple idea that began percolating since the beginning of their friendship and recently blossomed into the official opening of Treehaus Teahaus.
Treehaus Teahause combines a café and an interactive play area and learning space for young children and their caregivers. While the opening was a monumental moment, it was certainly a journey to get there.
View this post on Instagram
Anita, a neonatal nurse by profession, spent most of her career supporting families at BC Women's Hospital. Working in intensive, family-focused care shaped Anita's life perspectives. While pregnant with her son, she came to the realization that the idea of missing valuable time with him was not the way she wanted to live.
"Something about motherhood and entrepreneurship seems to go hand in hand," says Anita.
When she reconnected with Audrey, whose passion for teaching led her to pursue a Montessori certification in Hong Kong and inspired the concept of a learning centre, Anita knew starting something together for young children was the perfect next step.
View this post on Instagram
"Audrey and I initially came up with the idea of a daycare 10 years ago. We started our research for the business 4 years ago, but after looking into the logistics and details of starting a daycare in Vancouver, it was more challenging than we expected," say Anita.
"From zoning to space requirements to personnel qualifications, it did not match our budget and time expectations."
The pair also faced challenges with city approval and permit requirements, but these hurdles did little to dampen their passion.
Driven by their vision and the need for child-friendly spaces in the Lower Mainland, Audrey and Anita explored all options and solutions to turn their idea into reality. Seeking support with their business planning, Audrey and Anita connected with Futurpreneur Canada, the only non-profit organization providing financing, mentoring and resources for young entrepreneurs.
"As a start-up, we didn't have a template to work from and really did do everything from scratch," says Anita.
"We can't thank the Futurpreneur team enough for helping us from the beginning. We don't think we could have gotten here without their guidance!"
Although the road to open Treehaus Teahaus began 10 years ago, Anita and Audrey are excited for the journey ahead.
"It's rewarding to know that Audrey and I played a part in everything about it," says Anita.
"Whatever happens in the future, we've given it our best."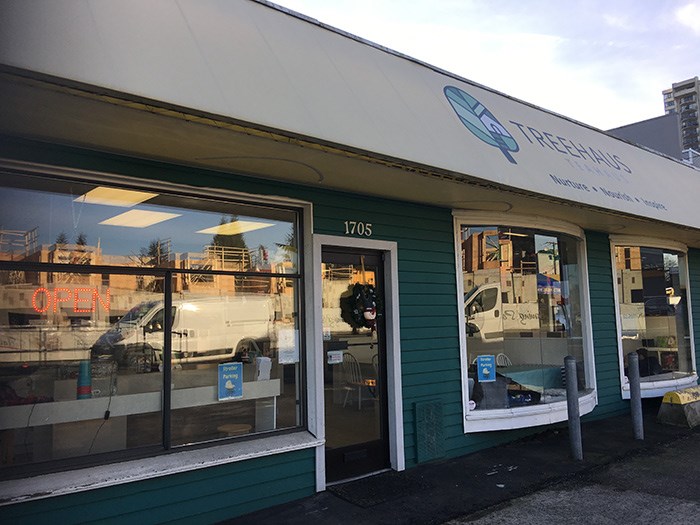 Treehaus Teahaus is located at 1705 Marine Dr. & Tatlow Avenue in North Vancouver and is open Tuesday to Sunday. They serve Umbria Coffee, Silk Road Tea, Seriously Chocolate Tea, Amai Vegan Treats and a variety of baked goods and sweets.
For more information about Futurpreneur Canada visit www.futurpreneur.ca
This Content is made possible by our Sponsor; it is not written by and does not necessarily reflect the views of the editorial staff.