We know many of you might be mourning the end of summer, but personally, we're pretty excited about another season of scarves, rainy days and of course, apples!
Fall is here and whether you're a fan of apples, apple pie or apple cider, the iconic fruit is the fruity signal that the seasons have officially changed. Of course, there's no better way to enjoy apples than fresh off the tree, that's we we've partnered with Strongbow Apple Cider to highlight some of the best apple orchards you can visit this year near Metro Vancouver. Did you know that Strongbow uses over 1 billion apples each year, each grown from their 10,000 acres of apple orchards?
Speaking of orchards...
For over 26 years, Willow View has sold fresh produce directly from their farm, but now,  u-pick apples, plums, pears, and pumpkins have become a huge part of this Abbotsford based farm's business. Currently, their orchards are offering ripe Honeycrisp, Gala, Elstar, Alkmene and McIntosh apples with Fuji, Jonagold and Ambrosia varieties expected to ripen later this month.
UBC is home to an incredible Farm and Garden program, which includes exotic flowers, Japanese gardens and of course, apple orchards! Every year, the farm hosts the UBC Apple Festival; a celebration of up to 60 varieties of new and heritage apples grown right here in British Columbia. There are tasting sessions, educational talks and lots more apple goodness. This year's event takes place October 19 - 20th on UBC Farm.
Open seven days a week, Southland's Heritage Farm lets visitors play with friendly farm animals, explore their orchard, and learn about where local food and produce comes from. You can also pick your own pumpkin while you're there, giving you a head start on Halloween too.
This "wild fruit" orchard in the Gulf Islands National Park Reserve boasts apples that aren't commonly found in most grocery stores — such as Fameuse and King of Tompkins County, as well as old standbys such as Golden Delicious and Red Delicious. Two of the orchards were planted by Hawaiian settlers in the late 1800s and according to Times Colonist writer Sarah Petrescu, Parks Canada has worked to identify and restore 17 abandoned orchards on eight islands over the past decade, some of which are accessible by ferry and others only by private boat. There is a limit of six pieces of fruit, per type and per person, each visit, but this off-the-beaten path orchard is still certainly worth the trip.
A u-pick apple farm that also lets you make your own 100% natural cider, straight from tree to bottle! In addition to offering visitors an autumnal day in the orchard, Taves also offers u-pick goji berries and pony rides and sells honey, preserves, and freshly made pies from the Applebarn Store.
This Salt Spring Island orchard is home to over 200 apple varieties, including Heritage, Connoisseur and Red-fleshed apples. Organically grown – using only natural fertilizers such as seaweed, manures, oyster shell and hay mulch. The farm offers tours most Mondays, Wednesdays and Fridays at 3p.m. (until November), giving visitors the opportunity to learn about the quality and care that goes into producing organic food.
Annie's Orchard - 4092 248 St, Langley City
Annie's Orchard lets visitors pick from more than 50 different apple varieties and about 12 varieties of pears. Operators Jim and Mary Ann specialize in apples from around the world, such as British Bramleys and German Belle de Boskop apples.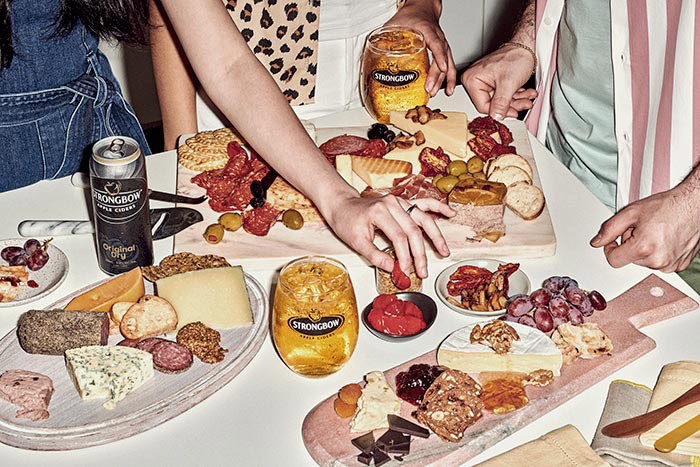 Fresh apples are great (they're even better when baked into a pie), but nothing brings the fall flavour more than a refreshing glass of apple cider. Made from fermented apples, Strongbow cider boasts a crisp colour and light natural effervescence that subtly enhances the drink's refreshing apples notes. There's a cider for everyone – from dry to sweet, that's because Strongbow - the world's number one cider brand, has been brewing delicate ciders for over 125 years.
Strongbow pomologists even cultivate orchards, carefully selecting perfectly tart apples to produce their uniquely bright and refreshing taste. As always, their cider is gluten free and made from real apples, making it the perfect accompaniment to any crisp fall day spent outdoors.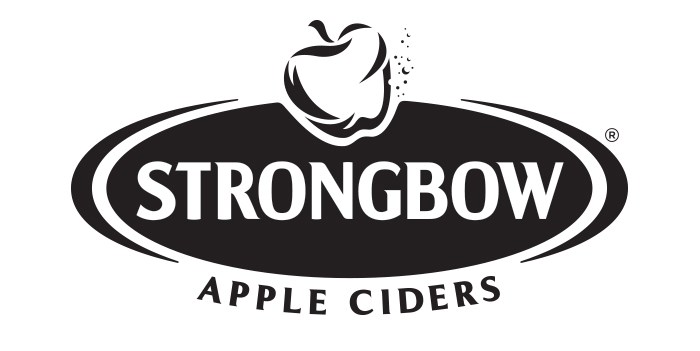 To learn more about fall's favourite drink, visit strongbow.com
This Content is made possible by our Sponsor; it is not written by and does not necessarily reflect the views of the editorial staff.