It goes without saying that basically everything is expensive right now. Inflation rates are at an all-time high, and it's hurting the hearts and, of course, the wallets of consumers everywhere.
One of the biggest pain points, in particular, is soaring gas prices.
With fuel costs reaching exponentially high rates, many are seeking alternative forms of transportation to help ease the financial pain. Interest in electric vehicles, in particular, is steadily increasing as an affordable and sustainable option, especially in condensed urban areas.
Urban Machina, Canada's top-rated personal electric vehicle source, is leading the charge in advocating for electric vehicles as a viable commuting alternative to get around the city with ease.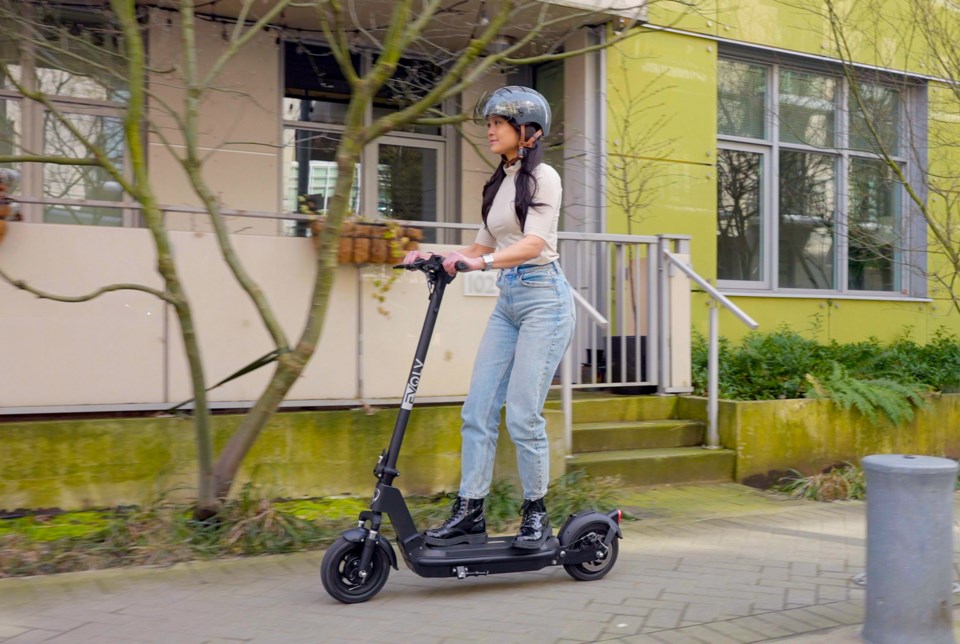 Competitive pricing & industry expertise
Proudly headquartered in Vancouver, Urban Machina recently celebrated five years in the Canadian personal electric scooter scene. Now, it carries seven premium brands and a diverse range of models to suit various needs and price points.
Recently opening its second location in beautiful Kitsilano at 1660 Cypress Street, along with top-quality products, Urban Machina stores also come fully equipped with industry-savvy, knowledgeable staff to answer any questions you may have.
On top of this reliable, in-person presence, the Urban Machina website also has a helpful resource center filled with answers to many of the frequently asked questions surrounding usage, repairs, and specific models in stock.
Not sure which model will work best for you? Take a sneak peek into what's in store. One particularly popular highlight among the many brands available is local Vancouver brand EVOLV Rides. Its signature industrial and futuristic designs are hyper-efficient, puncture-free and full-suspension, all in a low-maintenance, sleek-looking package.
Don't let price be an obstacle, either. Save up to $200 on electric vehicles with new deals and certified pre-loved options. Not only that, but riders have exclusive access to a fully stocked local servicing center, network of technicians, and 20% off parts until 2023.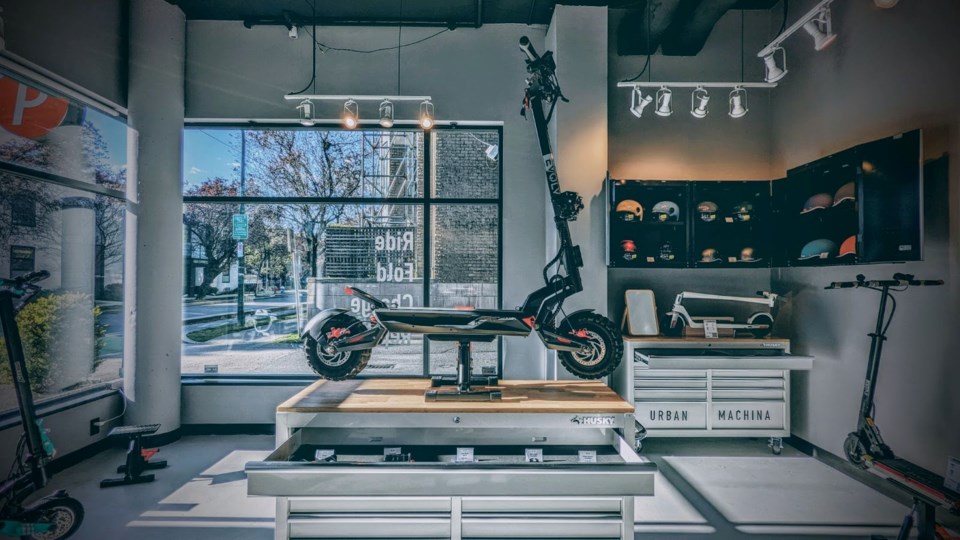 Try before you buy
Purchasing any mode of transport, electric vehicles or not is a pricey decision. Don't worry. Urban Machina gets it.
That's why visitors to the new Kitsilano location (as well as the original Hybrid Lab location) can book a test ride to see which model looks, feels, and rides best for them, a perk that many customers appreciate.
"So glad we were able to try before we bought. No regrets!" one Google review states.
"I did a test ride for a couple of scooters. They were very helpful. A good explanation of the differences between the models" reads another.
With Urban Machina, there's no pressure to get you into something that doesn't suit your particular needs. Helpful staff are onsite to help find the model that will work best for you, your lifestyle and your wallet!
At Urban Machina, you're no longer just a commuter. You're an urban rider. Urban Machina makes personal transportation fun, easy and efficient. Go personal. Go electric.
Book your test drive today at 1660 Cypress Street or browse the diverse catalogue of models at urbanmachina.com.
Watch the scooters in action on Instagram @urbanmachina.