The Vancouver Aquarium will be keeping the holiday spirit alive and well with 'Sea of Lights'. On now until Sunday June 6, 2019.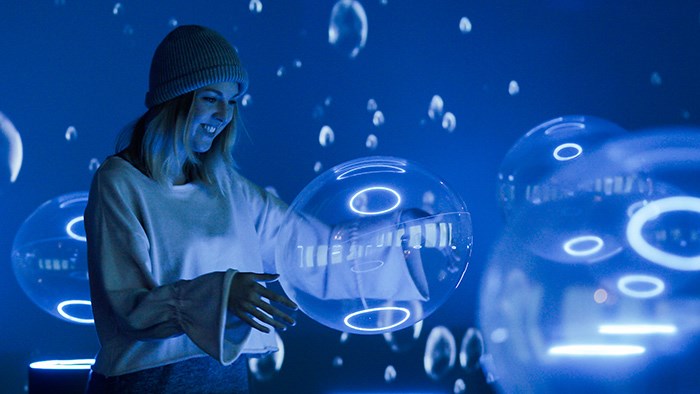 Sure, some presents may have been unwrapped, but that doesn't mean it's time to give up on the holiday spirit! With tons of new attractions, including a few holiday-themed wonders, the Vancouver Aquarium is an AWESOME destination to visit with your family following the holiday rush. It'll be a blue Christmas, in the very best way. Here's why.
ILLUMINATING EXPERIENCES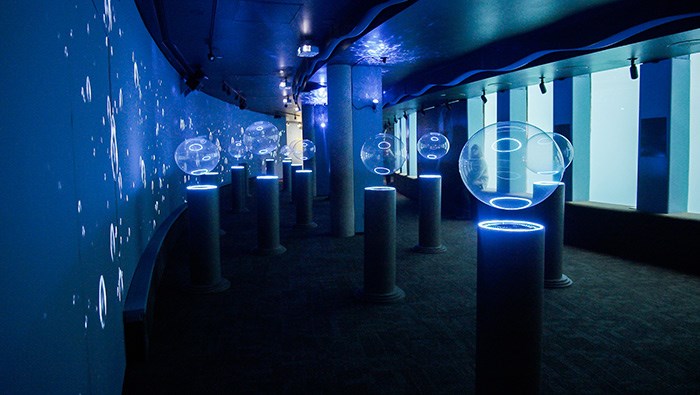 This festive season, immerse yourself in a new illuminating and  interactive experience – Bubbles, by Tangible. Bubbles is the newest creation by the award-winning Vancouver-based design firm Tangible who, since 2006, has been creating public artworks and interactive light installations for audiences around the world.
This mesmerizing installation aims to mimic the sensation of being below the ocean's surface. Get playful as you surround yourself with bobbing bubbles, glimmering lights, and soothing sounds of the deep blue and let your imagination take you on a wondrous ocean dive in the Underwater Dolphin Gallery.
It's a whimsical, mediative and truly awe-inspiring experience. The perfect way to unwind with your family after the hectic holidays.
THE JELLYFISH GLOBE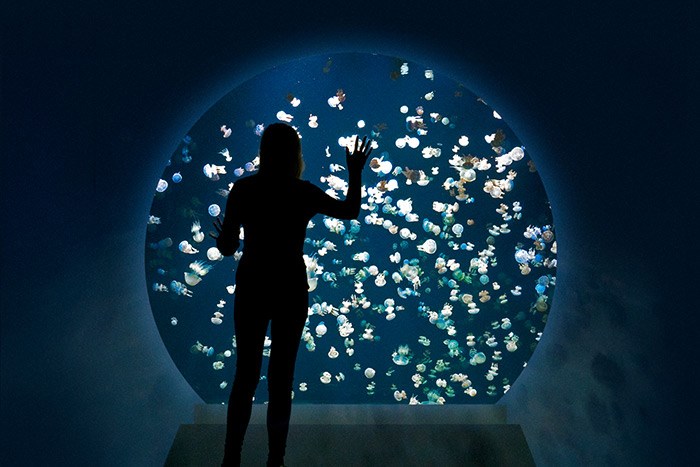 You might have seen it on Instagram, but don't be jelly. You can delight in the magic of the season as you watch the breathtaking jelly snow globe display until January 6.
SHOCKING HOLIDAY DISPLAYS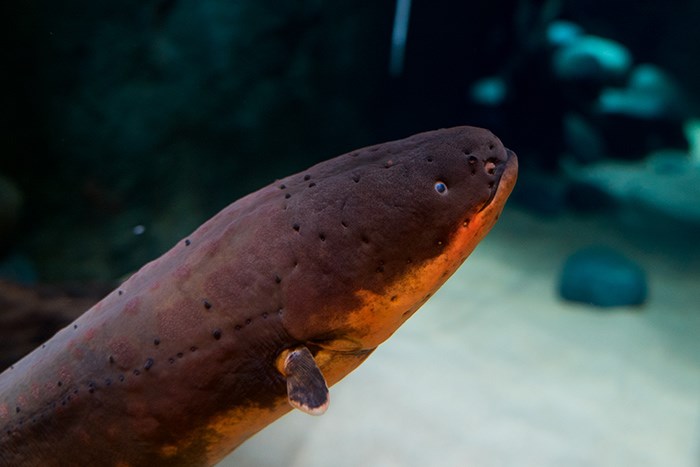 Pun very much intended. Standing in the glow of the Vancouver Aquarium's Electric eel-powered Christmas tree (how cool is that?) in the Teck Connections Gallery and while learning more during the eel-ectrifying program 11:30 a.m. daily. Shocking indeed.
A HOLIDAY CLASSIC IN 4D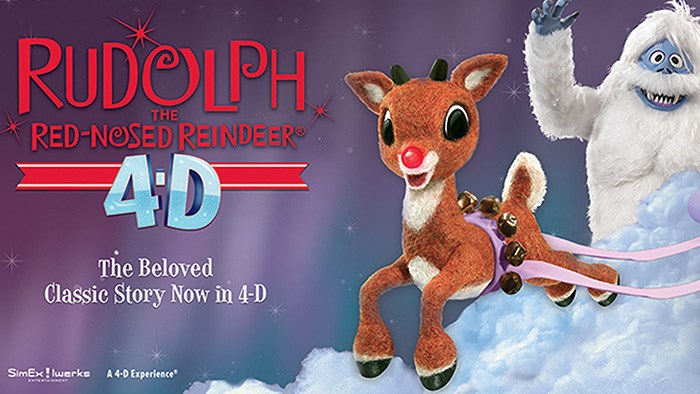 Get swept away as cool wind pinches your cheeks and snow falls all around while you watch Rudolph's epic adventure comes alive with wondrous sights, sounds and sensations. There are frequent showings throughout the day – every hour on weekdays, every half hour on weekends starting at 11:15 a.m. daily.
Vancouver Aquarium, an Ocean Wise initiative, is one of the world's leading accredited aquariums, dedicated to the conservation of aquatic life.  The Vancouver Aquarium is open 365 days a year, including New Year's Eve and New Year's Day..
Sea of Lights at the Vancouver Aquarium
When: Now through Jan. 6, 2019
Where: Vancouver Aquarium – 845 Avison Way, Vancouver
For hours and program schedules, visit vanaqua.org
This Content is made possible by our Sponsor; it is not written by and does not necessarily reflect the views of the editorial staff.