Fancy, flavourful and full.
Will there be a long line? Will there be whimsical cocktails? Will your vegan friends find something they can enjoy too?
To help you with all your brunch time quandaries, we've compiled a list of must-visit brunch spots in Vancouver. From Mediterranean inspired feasts to timeless sweet treats, these elegant restaurants offer something a notch above your classic eggs and bacon spots, without compromising on bold brunch time flavour.
Downtown, there are few restaurants as beloved for their breakfast and brunch than Cafe Medina, where fans regularly submit to line-ups to get their fill of waffles, tagine, cassoulet, and fricassées. With a Mediterranean influences that span menu highlights like spicy merguez sausage with shakshuka or their Belgian inspired waffle menu, this downtown restaurant offers a vibrant alternative to traditional brunch fair.
The casual-meets-upscale main restaurant at the Parq recently added brunch service and it's definitely a must-try. You can find a lot of the fare from their other menus, including sushi and raw bar selections, dim sum, and desserts alongside breakfast-y delights like an Eggs Benny made with their signature Mac and Cheese waffles as the base.
In addition to being one of the most Instagram-friendly restaurants in Vancouver, Botanist delivers on a classic brunch dishes with a refined touch and PNW flare. Their crab and avocado eggs benedict is everything you want it to be (buttery and rich), while their weekend offerings veer into eclectic lunchtime offerings like wagyu beef burgers and squid ink fish and chips.
Where our vegetarians at?! The Acorn is an essential destination for luxurious vegetarian offerings that don't skip on decadence. The chic Main Street restaurant specializes in a wickedly good Southern Fried Artichoke dish served with House Waffles and Bourbon Maple Syrup (think chicken and waffles). Whatever you end up ordering make sure to add-on a deep fried egg (like poached, but infinitely more indulgent).
Every weekend L'Abattoir serves from a simple menu of French-inspired brunch classics. From gorgeous scones and pastries served with fresh clotted cream to heartier weekend highlights like Steak Frites or Buttermilk and Ricotta Pancakes avec whipped crème fraîche and smoked maple, L'Abattoir is the perfect brunch destination for special occasions or weekend outing in need of a little zhush.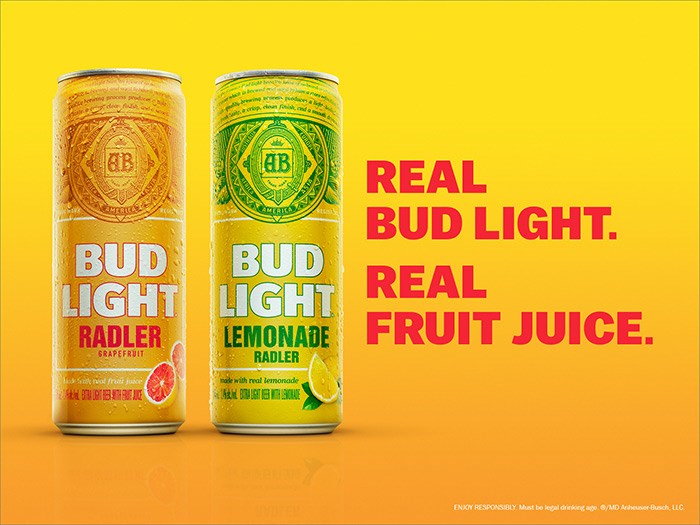 If you're looking to take your brunch game up a notch, try pairing your benedict or tartine with a Bud Light Radler. With the refreshing taste of lemonade or grapefruit mixed with a smooth tasting light beer, Bud Light Radler is the effervescent and refreshing brunch beverage you need to try this summer.
Move over, mimosas, there's a new brunch drink in town.

This Content is made possible by our Sponsor; it is not written by and does not necessarily reflect the views of the editorial staff.