Folks! Despite what the weather may imply (June-uary, are we right?), summer is officially upon us.
What better way to bring out the sun, both in sight and spirit, than by grabbing your favourite folks and heading over to the 45th Annual Vancouver Folk Music Festival taking place July 15 to 17!
This year, the event features an eclectic lineup traversing a global musical landscape, ensuring there will be something for everyone. That's right! Even your aux-cord-hogging, "you probably haven't heard of them," stating, "specific taste" having friend - it's okay, we all have one - will find something to like.
Artists from all over the world, including Taiwan, Korea, India, Finland, Mexico, Chile, the United States and Canada, will come together to delight and entertain audiences with one thing that unifies all of us - music.
More than a music festival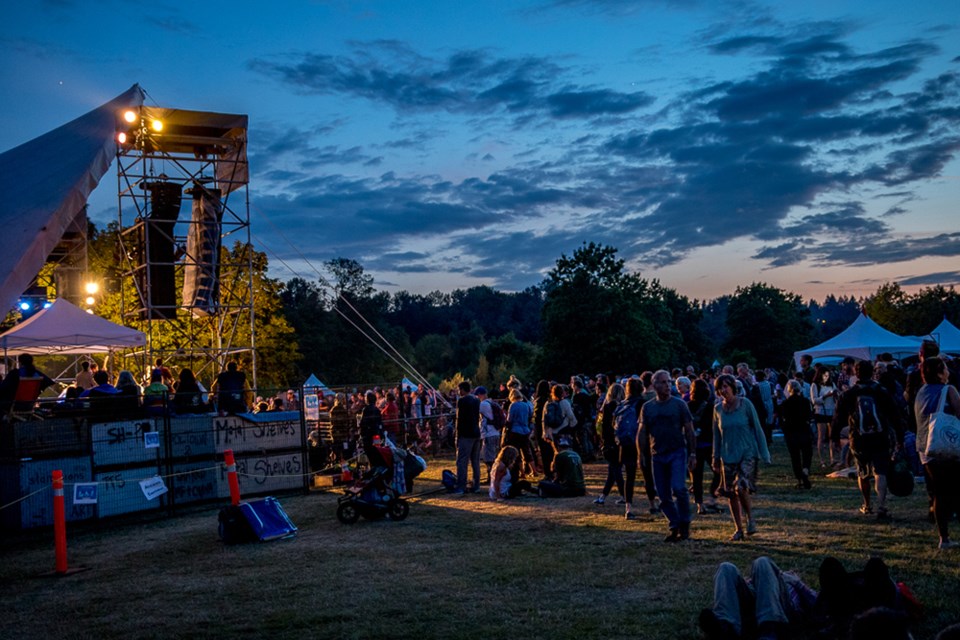 While it is an ideal opportunity to share a passion and appreciation for music, at its heart, the event transcends beyond being just another music festival.
Yes. The Vancouver Folk Music Festival serves as an annual occasion for old and new members of its loyal community to honour and recognize their love of music. However, in a broader sense, it is also a celebration of coming together, appreciating the beautiful Jericho Beach venue, eating and drinking, and seeing old friends while making new ones through this shared appreciation.
The audience comprises fans of all generations, embraces diversity and equity, supports inclusivity, and fosters an environment in which everyone acts kindly and respectfully towards one another.
In this realm, the Vancouver Folk Music Festival also extends its appreciation to the xʷməθkʷəy̓əm (Musqueam) community for their participation in this year's event, acknowledging that the festival takes place on their unceded and traditional territory.
What to expect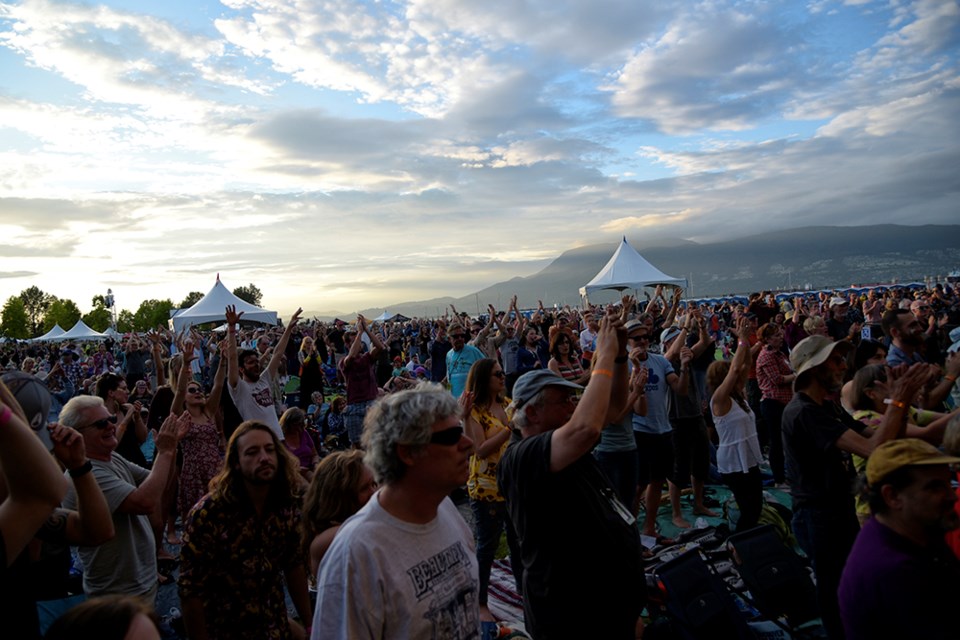 Featuring many enticing acts and performers, the main stage schedule will kick off at 5:45 p.m. on Friday, July 15, with a special Musqueam Ceremonial opening from Indigenous artist Thelma Stogan and family.
Patrons can migrate between the main, east, west and south stages, taking in the collective range of music and workshops, as well as the Artisan Market, featuring beautiful, practical and uniquely crafted items from local artisans and artists.
That said, perusing and cruising will surely have you build up a healthy appetite and thirst. No problem! This year, the Vancouver Folk Music Festival is happy to announce a beer partnership with Whistler Brewing Co. while also serving up other local favourites, including Lonetree Cider and JuJu fine wines.
The event is also partnering with vendors who share its values and commitment to supporting local, ethical, eco-friendly and sustainable products, with vendors offering a variety of affordable, nutritious food and drink choices that respect dietary restrictions. In other words, rest assured, the Food Vendor area will be a bustling place to find some tasty treats and eats for all ages!
Get your Vancouver Folk Music Festival tickets at eventbrite.ca and go to thefestival.bc.ca for more information.