Looking for some screen-free fun for the entire family?
We've got good news, because the 2022 Vancouver International Children's Festival is bringing back in-person events after two years!
The 45th annual edition of the festival takes place on Granville Island from May 31 to June 5, and from May 31 to June 12 online. Vancouver families can expect to experience world-class theatre, music, dance, circus, puppetry, and storytelling performers the event has delivered for years.
During this season's festival, fourteen professional performing artists from far-reaching nations such as Denmark, Ireland, and the United Kingdom are scheduled to perform 80+ shows, with more artists to be added to the lineup in the coming weeks.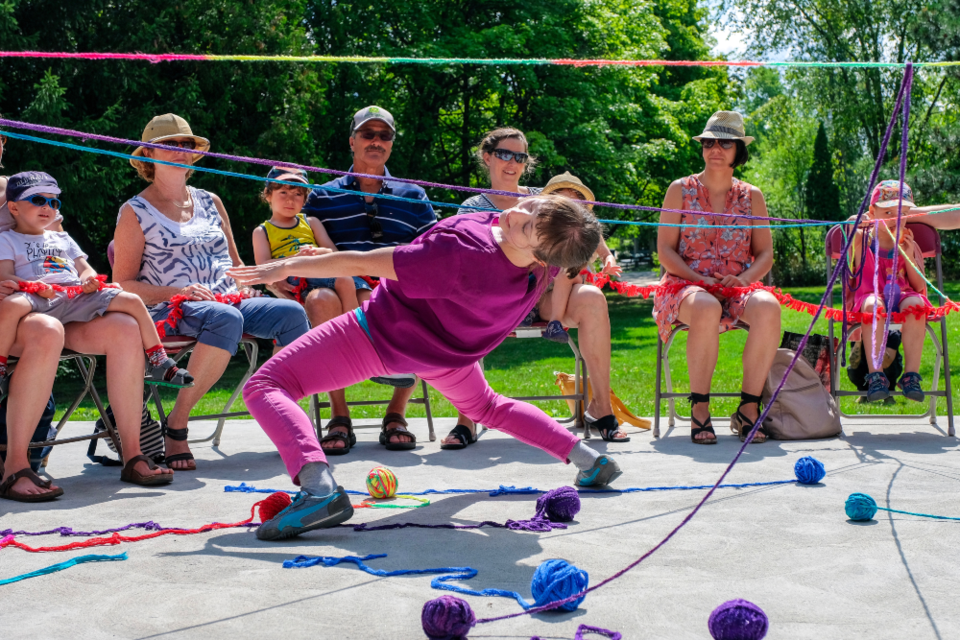 Tricoter by Foolish Operations of Vancouver. Photo: Vanessa Fortin
Some of the featured performers on the 2022 Vancouver International Children's Festival schedule include:
Canadian children's singer and Juno-winner Fred Penner
Indigenous dance artists Dancers of Damelahamid
African circus stars Won'Ma Africa of Kalabanté Productions
Interactive dance performer Tricoter
Denmark's Teatret Gruppe 38 and their production of A Story of a House that Turned into a Dot
For those wanting to check out the virtual shows, the 2022 Vancouver International Children's Festival is also hosting an exceptional lineup of local and international productions that will grace the Festival's digital stages, such as:
The students of Smithers, B.C. and the debut of their imaginative improv film, Project Element
Irish production company Theatre Lovett's production of The Girl Who Forgot to Sing Badly
A production of Anansi The Spider Re-Spun from the United Kingdom
"We are elated to welcome back children and families in-person to the 45th annual festival," exclaims Katharine Carol, Artistic and Executive Director of the Vancouver International Children's Festival. "Our lives have irrevocably changed over the past two years and during this time, we've seen the importance the arts have to transform lives. The Festival is a place to celebrate multi-disciplinary arts that engage, entertain and open us all up to the joy of artistic expression. This year's Festival offers a feast of amazing shows and interactive visual arts activities that invite children and families to ignite their playful joy."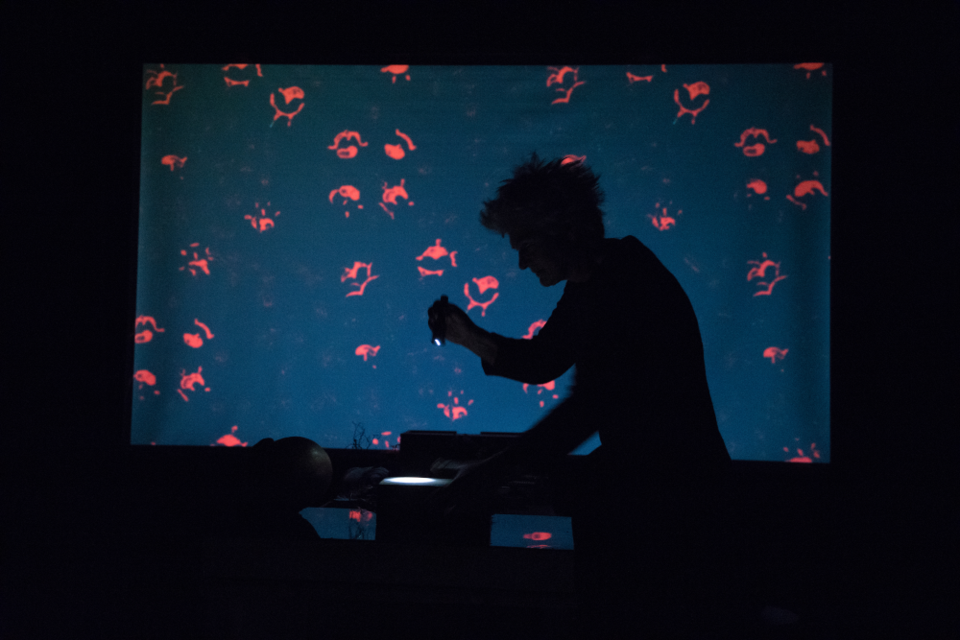 A Story of a House that Turned into a Dot by Teatret Gruppe 38 of Denmark. Photo: Olivier Guillemain
Visit ​​childrensfestival.ca/calendar for the full list of featured performers and special events at the 2022 Vancouver International Children's Festival.
In-person and online tickets are on sale now and can be purchased online at childrensfestival.ca/tickets, or during the Festival at the on-site box office on Granville Island, located between Festival House and the Waterfront Theatre.
Tickets start at $12.50 per child or senior and $22 per adult. Families can save money by purchasing a Family 4-Pack, which includes four tickets to one show for only $58 (+ service charges and taxes).
As well, your show tickets include free wristbands to enter the Festival's Activity Village, where parents and kids can get creatively playful at over 15 hands-on art stations.
For more info on the 2022 Vancouver International Children's Festival, visit childrensfestival.ca.